Norway Is Building a Highway for Bees
The "superhighway" sends Oslo bee traffic from east to west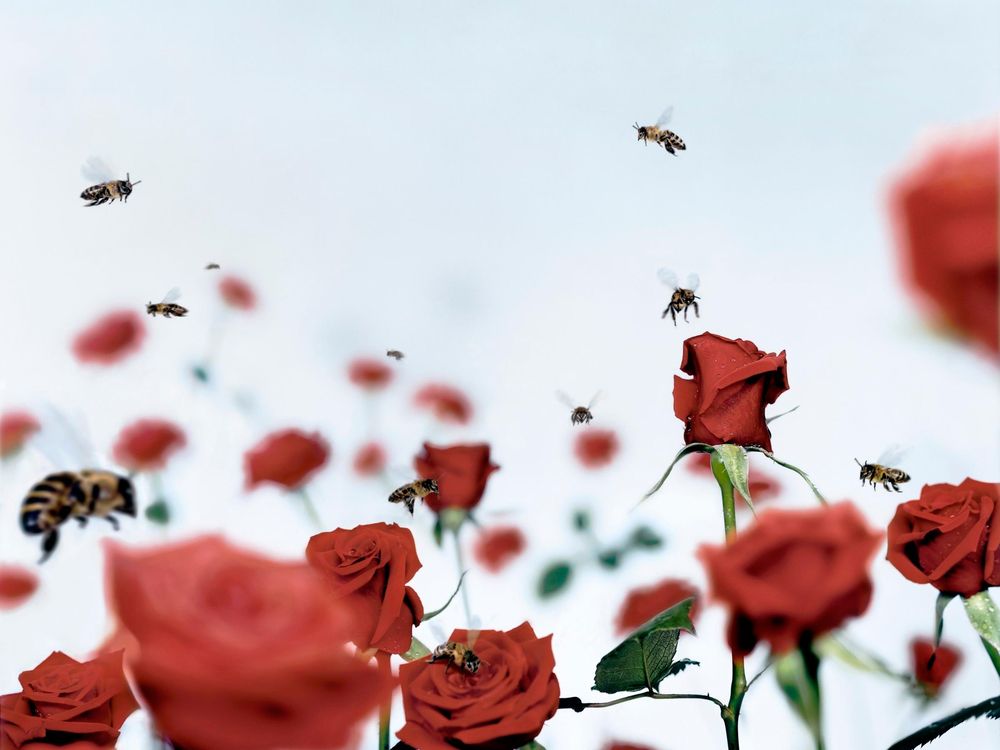 Would you tell the tiny creatures responsible for pollinating crops that provide 35 percent of the world's food to hit the road? The answer is yes in Norway — the AFP reports that Oslo is creating a "bee highway" to help protect the increasingly embattled pollinators.
The highway is being built as a kind of bee-friendly corridor that encourages places where bees like to both live and feed. The AFP reports that "feeding stations" filled with marigolds, sunflowers and other flowers beloved by bees are being planted to "give the insects safe passage through the city."
By building bee havens on rooftops and balconies, writes The Local, Oslo hopes to direct bee traffic from east to west, giving them nectar-rich feeding sources to help offset the stresses of urban life. The plan is being spearheaded by BiBy, an urban bee conservation group that has also set up an online map showing Oslo residents where more plants are needed.
The honey highway is being built as communities around the world are trying to figure out the best way to preserve and encourage disappearing pollinators. It's a growing crisis in the United States, too: The Wall Street Journal's Tennille Tracy writes that new data shows that 40 percent of America's honeybees died in a one-month period ending in April.
Maybe buzzing superhighways are the next frontier for American honeybees. But for those who don't prefer the open road, there are always airports: The Indianapolis Star's John Tuohy writes that American airports are increasingly using open land to host colony-building beehives.
Editor's note, June 7, 2019: An earlier version of this story incorrectly stated that this project was the first of its kind. It was based on designer Sarah Bergmann's 2007 Pollinator Pathway project, a proposal for a global-scale design that connects parks, supports symbiotic cities, and creates a biological counter-landscape to farms.