California Resort Drops Racial Slur From Its Name
The resort worked with representatives from the Washoe Tribe to implement the name change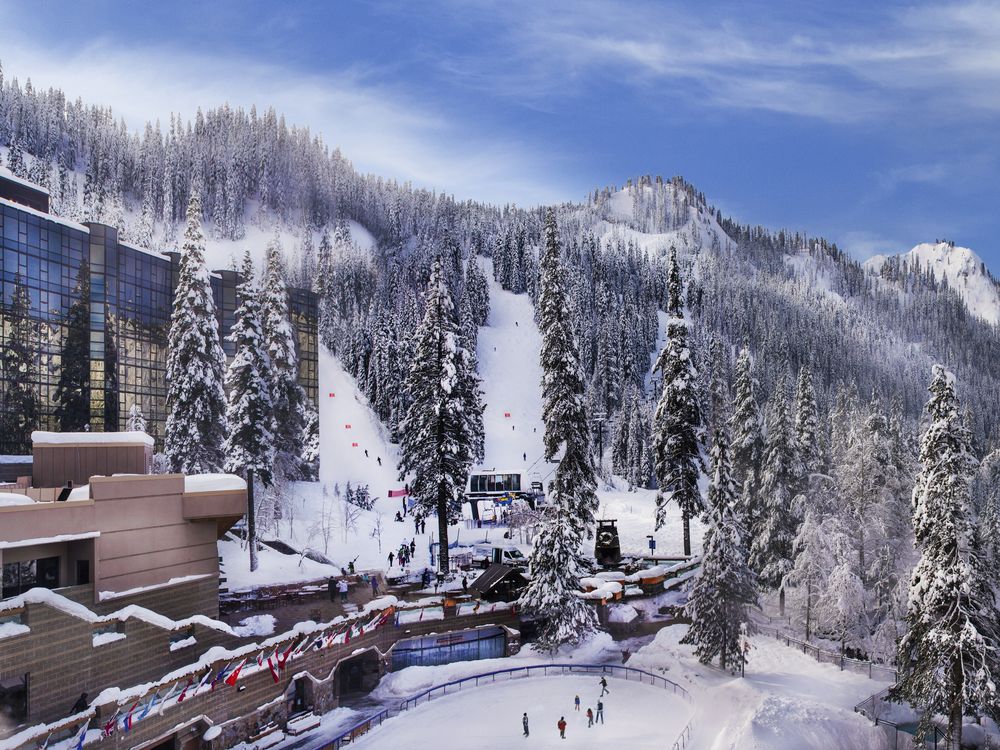 A resort near Lake Tahoe has changed its name, which previously included a racist and misogynist word for Native American women. Once called the Resort at Squaw Creek, the site announced the new name this week: the Everline Resort & Spa. 
The California destination is situated at the base of Palisades Tahoe, a ski area formerly called Squaw Valley Alpine Meadows. The ski area dropped the slur in September 2021.
Resort leaders say they renamed the property in collaboration with representatives of the Washoe Tribe, whose ancestral homelands include Lake Tahoe and the surrounding area.
"Our resort is dedicated to fostering spaces where everyone feels welcome," says Manfred Steuerwald, the resort's general manager, in a statement.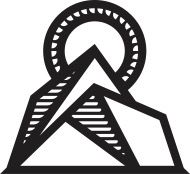 The resort also updated its logo, which now features the outline of mountain peaks and the sun. Together, the logo and the name are intended to be a nod to the surrounding natural landscape. Staffers are now working to update the signage and branding around the property.
Representatives of the Washoe Tribe have not yet weighed in publicly about Everline. However, when Palisades Tahoe adopted its new name two years ago, members of the tribe spoke in support of the decision.
"It's a decent thing to do," said Darrel Cruz, director of the Tribal Historic Preservation Office of the Washoe Tribe, to High Country News' B. 'Toastie' Oaster in 2021. He added that we've "moved beyond" the slur and emphasized the importance of "[removing] the sort of things that [are] barriers to the Native population."
The word has not always been a slur. Originally, it simply meant "woman" in the Algonquian language. But after white settlers took up the term, it persisted for centuries as a racist and misogynist insult.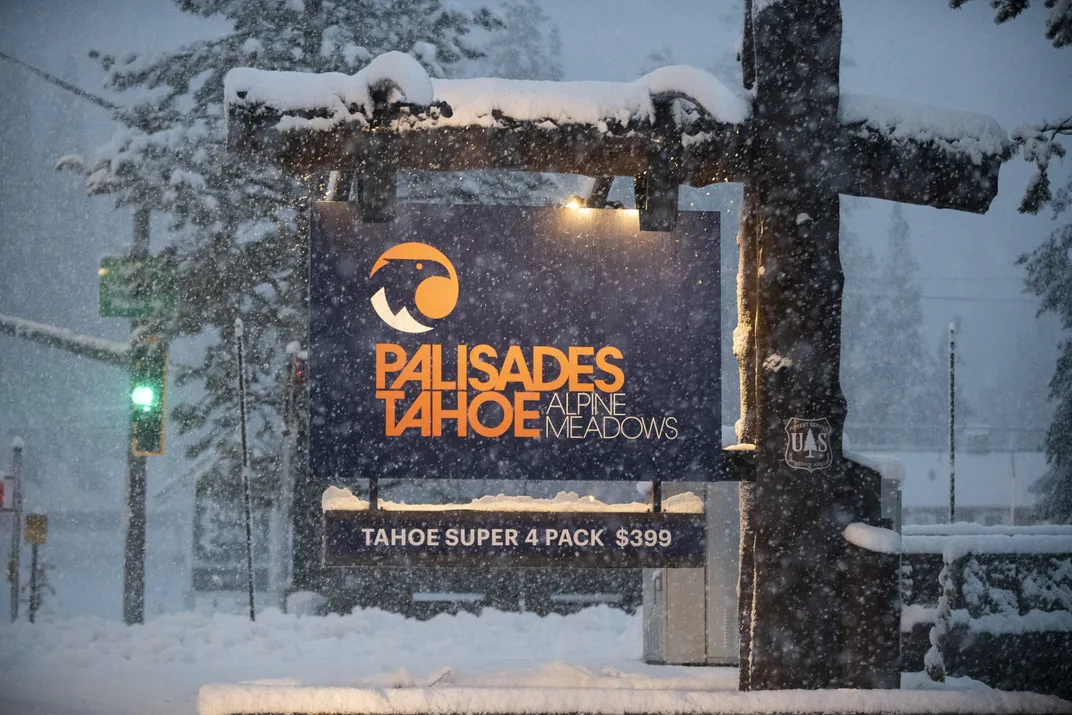 Everline's name change is part of a larger nationwide movement to reconsider names with derogatory meanings. In many cases, they are replaced with new ones intended to honor or acknowledge the Indigenous peoples who have inhabited a particular region.
In October, hundreds of federal sites dropped the same slur from their names. A month later, a popular site inside Grand Canyon National Park previously called "Indian Garden" became "Havasupai Gardens" in honor of the Havasupai people. Colorado is also in the process of renaming Mount Evans, which is named after the former territorial governor who oversaw the Sand Creek Massacre.
Some onlookers have pushed back against such changes, sometimes because they've become emotionally invested in the original names, says Laurel Sutton, the past president of the American Name Society and co-founder of the branding agency Catchword, to VTDigger's Ethan Weinstein. 
"But words have meaning," she tells the publication. "There's nothing inherent about a name that makes you have to stick with it."