North Carolina Has a House Cat Museum
You'll want to paws for this roadside attraction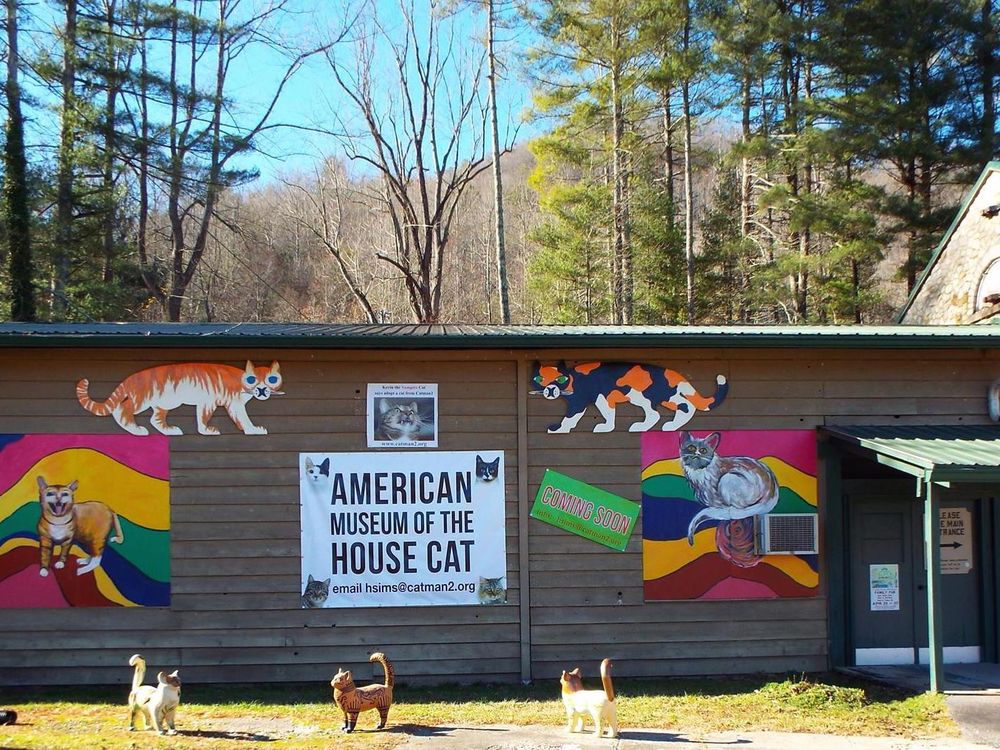 Feline like a trip to a museum? If you have a soft spot for kitties, read on for some pawsitive news. Meow, it's possible to visit a North Carolina museum that's all cats, all the time, reports the Charlotte Observer's Mark Price—one that's dedicated entirely to depictions of domesticated cats.
It's called the American Museum of the House Cat, and it's a shrine to the world's beloved felines. The museum was founded by cat-obsessed Harold Sims, a one-time biology professor who has devoted his retirement to cats.
It wasn't enough for Sims to build a no-kill cat shelter adjacent to his North Carolina home—now he's constructed an entire museum dedicated to their fluffy glory at an antique mall in Sylva. The museum houses decades' worth of his cat-related collections.
As Davin Eldridge reports for Blue Ridge Public Radio, Sims envisions the museum as a way to bring attention and funds to his no-kill shelter, which has rescued over 3,000 cats so far. The money brought in by the museum will benefit the shelter, and visitors can take self-guided tours or speak with volunteer docents.
Humans have lived with cats for millennia, and scientists think that domesticated felines have existed for up to 12,000 years. Today, house cats have proven their museumworthiness: The ASPCA estimates that nearly 90 million cats are owned in the U.S. alone. According to the American Pet Products Association, Americans will drop an estimated $69.36 billion dollars on their beloved companions this year.
Sims' museum isn't the only one dedicated to creatures that purr. Singapore's Cat Museum and Mansion lets people browse cat memorabilia and adopt a new friend while they're at it. Stateside, San Francisco's Cat Museum is dedicated to deconstructing the complex relationship between people and cats, and Cincinnati's Lucky Cat Museum is a shrine to Maneki Neko, the adorable Japanese good-luck cat charm.