The Nobel Prize in Physics for the Discovery of Neutrons Was Auctioned Off This Week
The prize fetched more than Faulkner's Nobel, but less than Crick's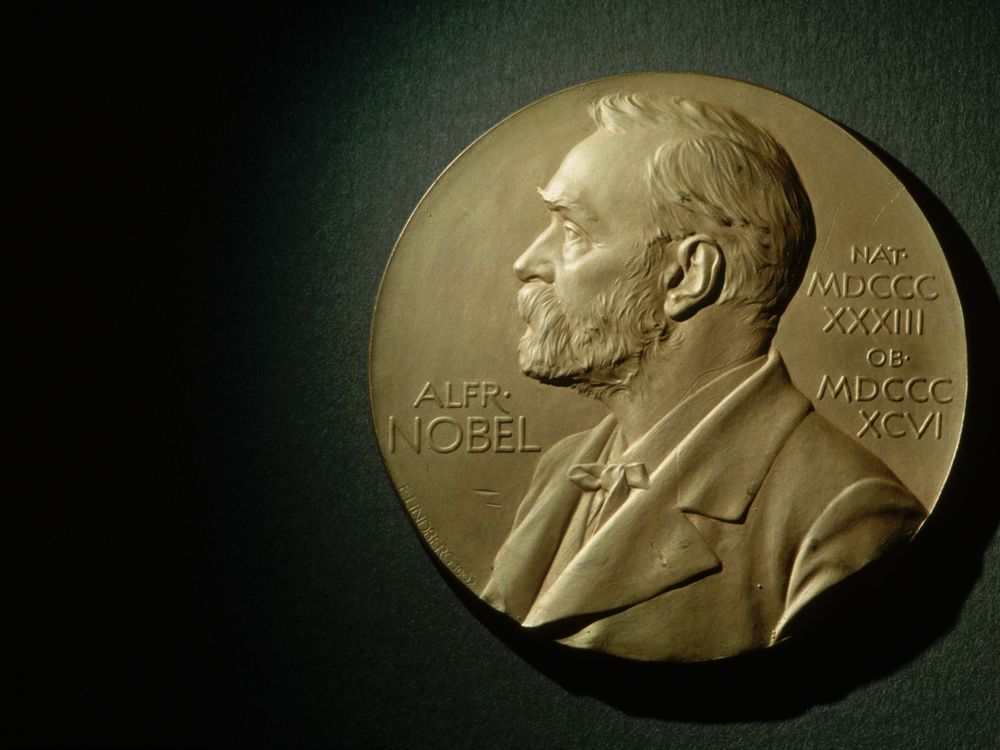 Nobel Prize winners belong to a pretty exclusive group. Since the awards were conceived of back in 1901, just 847 individuals have received one of these honors. For those whose life's work isn't exactly Nobel material, however, there's another option for getting ahold of a Nobel medal: just buy one. This week, Sotheby's auctioned off James Chadwick's 1936 Nobel Prize in Physics for $329,000. 
Chadwick won the Nobel for his discovery of the neutron. Here's Scientific American with more on how the prize came to be on the auction block: 
Chadwick's family sold his Nobel medal and diploma about 20 years ago to a collector of metals and numismatics.

[Selby Kiffer, Sotheby's international senior books specialist,] said the collector might have been motivated to sell the Chadwick medal now after an expectation-shattering sale of the Nobel Prize medal and diploma that was awarded to Francis Crick in 1953 for the discovery of DNA's twisted ladder shape.
Chadwick's medal fetched a respectable price earlier this week, but it pales compared to the final bid on Crick's 1953 Nobel Prize for Physiology or Medicine for the discovery of DNA's double helix geometry. Crick's medal, auctioned off last spring, fetched a whopping $2,270,500, LiveScience reports. The buyer was the CEO of a Chinese biomedical company. 
Still, Chadwick's prize isn't on the bottom of the Nobel-auction pecking order. Last June, Circa reports, William Faulkner's 1949 Nobel Prize for Literature went unsold. Sotheby's still has Faulkner's Prize and other Nobel memorabilia listed on its site, estimating the value to be between $500,000 to $1 million.