The NIH Lets Its Last Research Chimps Go
These 50 remaining chimpanzees are headed to sanctuaries to enjoy retirement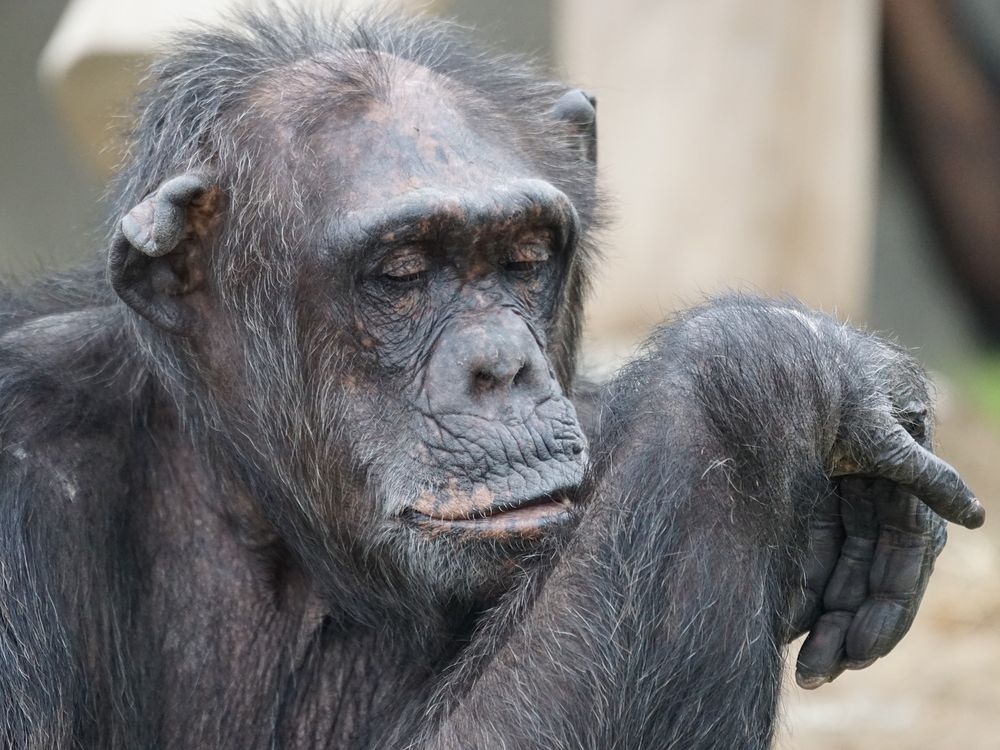 The U.S. National Institutes of Health just closed a controversial chapter of their history—chimpanzees will no longer be used for biomedical research, reports Darryl Fears for The Washington Post. 
A growing understanding of how close the chimpanzee and humans really are has stoked a growing movement to chance the way we treat these creatures.
Animal rights activists set chimpanzees on the path out of labs in 1986 with the release of a video of chimps in disturbing conditions at a research facility. Change came slowly, but picked up speed with a 2011 report from the Institute of Medicine that stated: "Recent advances in alternate research tools have rendered chimpanzees largely unnecessary as research subjects."
And so the NIH started retiring its research chimps in waves.
Earlier this year, the U.S. Fish and Wildlife Service announced that even captive chimpanzees fall under the protection of the Endangered Species Act—a loophole that previously condoned the different treatment of wild and captive chimps. All of these moves made it increasingly more challenging for researchers gain access to chimpanzees for research.
Fears reports that this past Wednesday, the 50 remaining chimps still held by the government for medical research will be released to sanctuaries. NIH's Director Francis Collins wrote to NIH administrators, "It is time to acknowledge that there is no further justification for the 50 chimpanzees to continue to be kept available for invasive biomedical research." Before 2013, the institutions held about 400 chimps in various facilities. 
Housing the now retired chimpanzees is expensive—Fears adds that the NIH will ask for $3 million from Congress to house the animals in sanctuaries, a top-up on the $30 million they received 15 years ago for the same purpose. 
Although some researchers disapprove of the move—the 50 animals were originally kept in reserve for public health emergencies—in 2013, the NIH has only received one application to use the chimps, and it was later withdrawn, reports Sara Reardon for Nature.
Some chimps may still be used in research, but they will have to be those held in private labs. That will make an already high bar for chimpanzee research even higher. "Anyone who wants to use them will have to get through Fish and Wildlife," John Pippin, director of academic affairs for the Physicians Committee for Responsible Medicine, tells The Washington Post. Researchers need to seek a permit from the agency. "Plus, they won't have NIH funding, which was the majority of all research funding."
For these chimps, their days will now be spent in forested enclosures. Meanwhile, the contentious but important and necessary conversations will continue about how humans treat other intelligent animals.