The Puppets Take Manhattan, Celebrating a Rich Global Art Form
The International Puppet Fringe Festival honored puppeteer Ralph Lee, who died earlier this year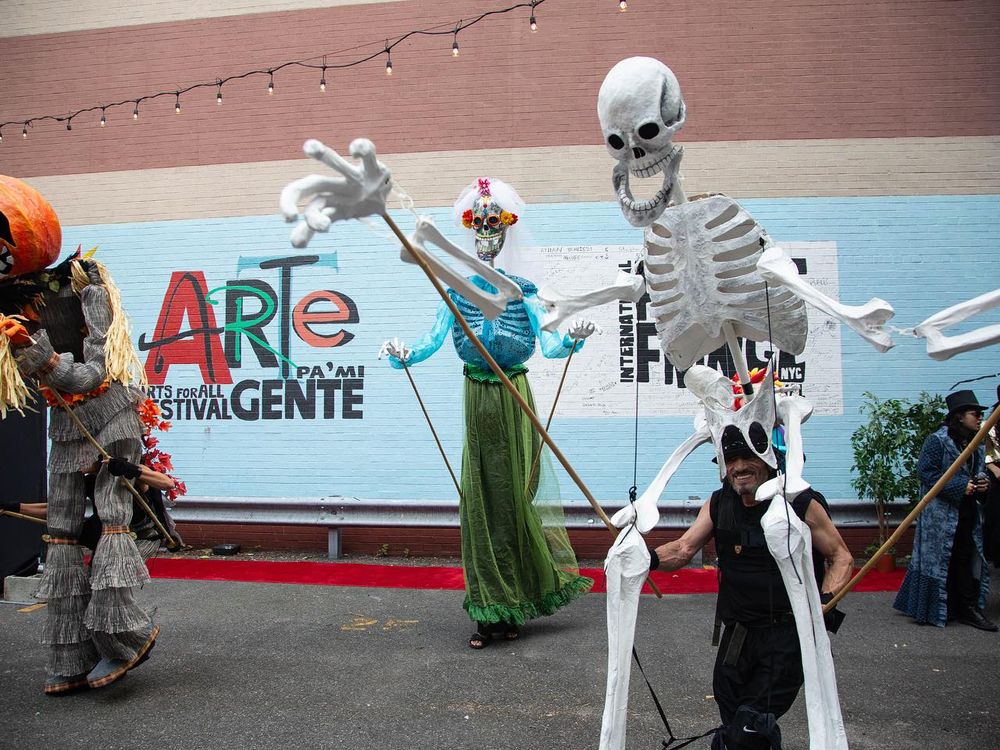 You never know what you'll see when you step into the streets of New York City—but even by those standards, bumping into a donkey, a mermaid and a god of death in quick succession is unusual.
All of these characters and more gathered in the Lower East Side last week for the International Puppet Fringe Festival NYC, an event in its third year that honors puppetry's rich history and traditions. 
"People have this misconception that [puppetry] is just for, like, birthday parties or children's television shows," Manuel Antonio Morán, the artistic director of the festival, tells the New York Times' Laurel Graeber. "Yes, it is for that, too," but across many cultures, it's "part of the folklore, it's part of the tradition."
According to the festival's website, puppetry groups hailing from countries around the world—from Israel to Sweden to Taiwan—made the journey to perform. Events included exhibitions, films, roundtable discussions, classes and performances across multiple venues, per CBS New York.
This year's event celebrated American puppeteer Ralph Lee, who died in May. Lee's work made appearances at the Metropolitan Opera, the New York Shakespeare Festival and even on "Saturday Night Live" (he created the "land shark" that featured in one of the show's sketches in 1975 and returned at various points over the years).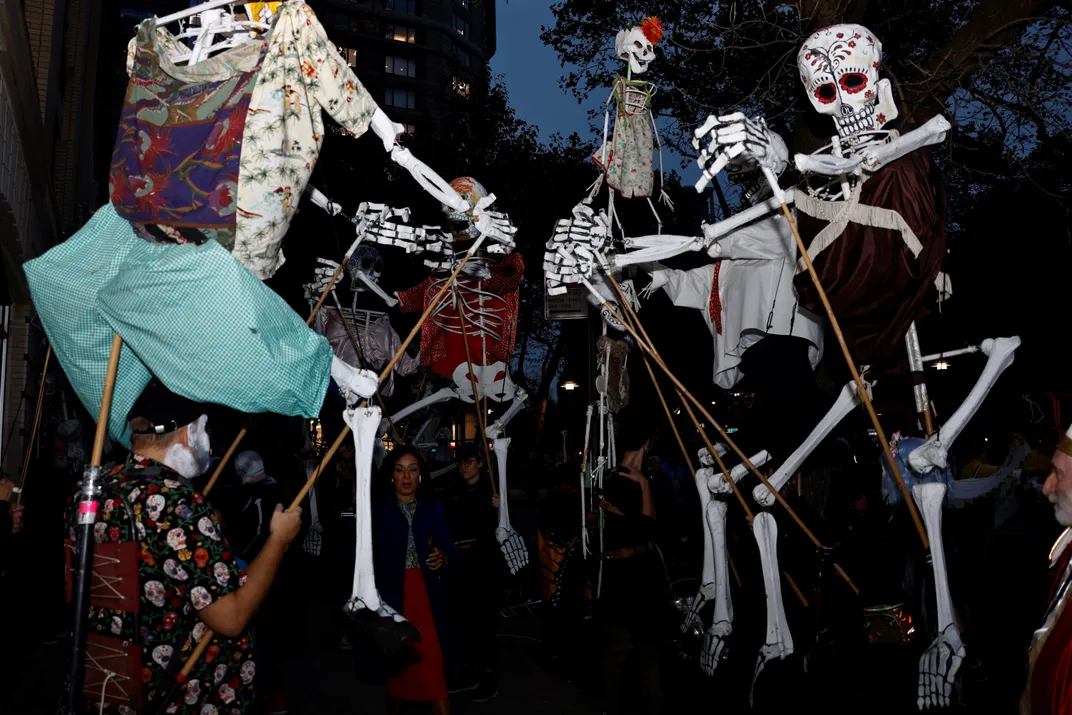 In New York, he is known as the man behind the Village Halloween Parade, a yearly event that he launched in the 1970s. With time, as the parade grew in scale, it blossomed into a neighborhood staple and one of the most iconic Halloween parades in the country. "Halloween is for the kid in all of us," he told Ari L. Goldman of the Times in 1982. "It gives people, especially adults, permission to act any way they want."
As a tribute to Lee, the theme of this year's International Puppet Fringe Festival is "Halloween in August." The events kicked off Wednesday evening with a parade, which featured "not only [Lee's] Greek god of the underworld but also his Fat Devil and Yama, the Chinese Lord of Death," writes the Times' Graeber. "Such creations underscore one of the festival's core principles: that puppetry is more than child's play."
The art form can be traced back to some of the oldest civilizations on the planet. Written records of puppets in Europe date back to the fifth century B.C.E., though a range of cultures had traditions of puppet theater far earlier. "They've been found in drawings on cave walls and in Egyptian tombs," as one Ohio-based puppeteer, Nancy Sander, told the Cleveland Public Library's Laura Walter in 2019. "They've been used to educate, to entertain and tell stories. Puppetry is an ancient art form—a wonderful, difficult art form."
The festival's organizers hope that their love of puppetry will be contagious, piquing the public's interest in the craft.
As Matthew Sorensen, who curated shows of Lee's work for the festival, tells the Times, "What I want people to experience while they're here is that the world is whatever you decide to make it for yourself."