New York City's Iconic Flatiron Building Sells for $190 Million at Auction
The landmark hasn't been up for public auction since the Great Depression, when it sold for $100,000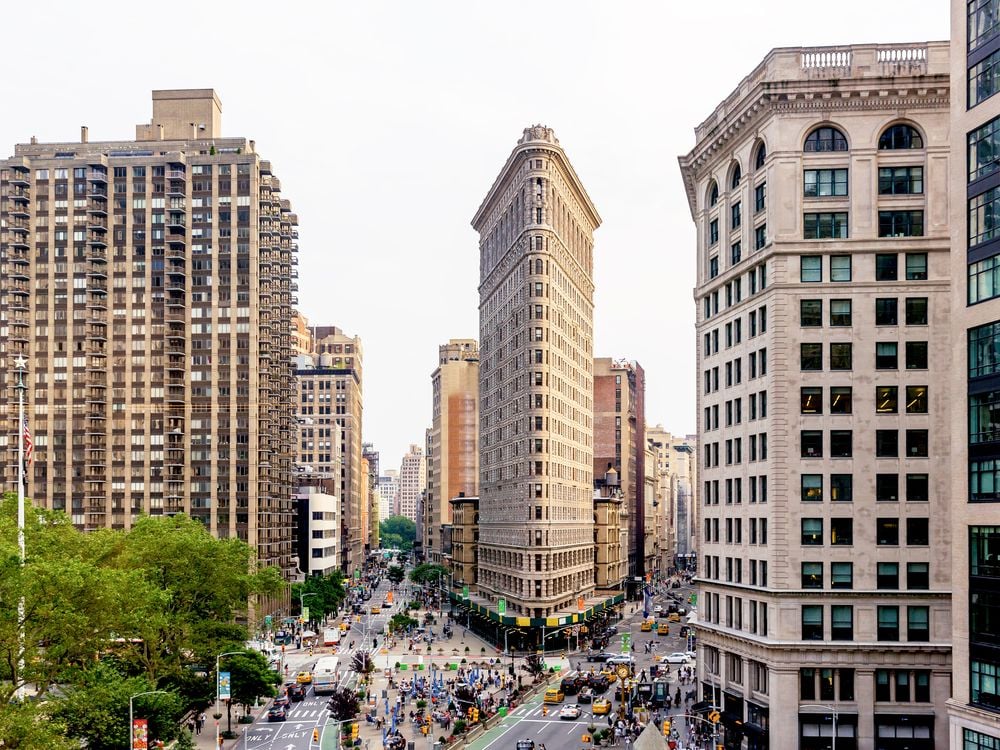 The Flatiron Building—one of Manhattan's most recognizable structures—sold to the tune of $190 million at a public auction on Wednesday.
Bidding started at $50 million before taking a surprising turn, when investor Jacob Garlick of the firm Abraham Trust outbid the gathered real estate heavyweights, including a consortium of several of the building's current owners, who were hoping to repurchase it under new terms.
"It's been [a] lifelong dream of mine since [I was] 14 years old. I've worked every day of my life to be in this position," Garlick told NY1's Dan Rivoli at the scene of his win. "We are honored to be a steward of this historic building."
The New York Supreme Court ordered the auction as the building's five stakeholders remained been stuck in a longstanding disagreement over how to proceed with immediate renovations, as well as how the building should be used in the future, according to Curbed's Christopher Bonanos. Without the needed renovations, the iconic building has been standing mostly empty.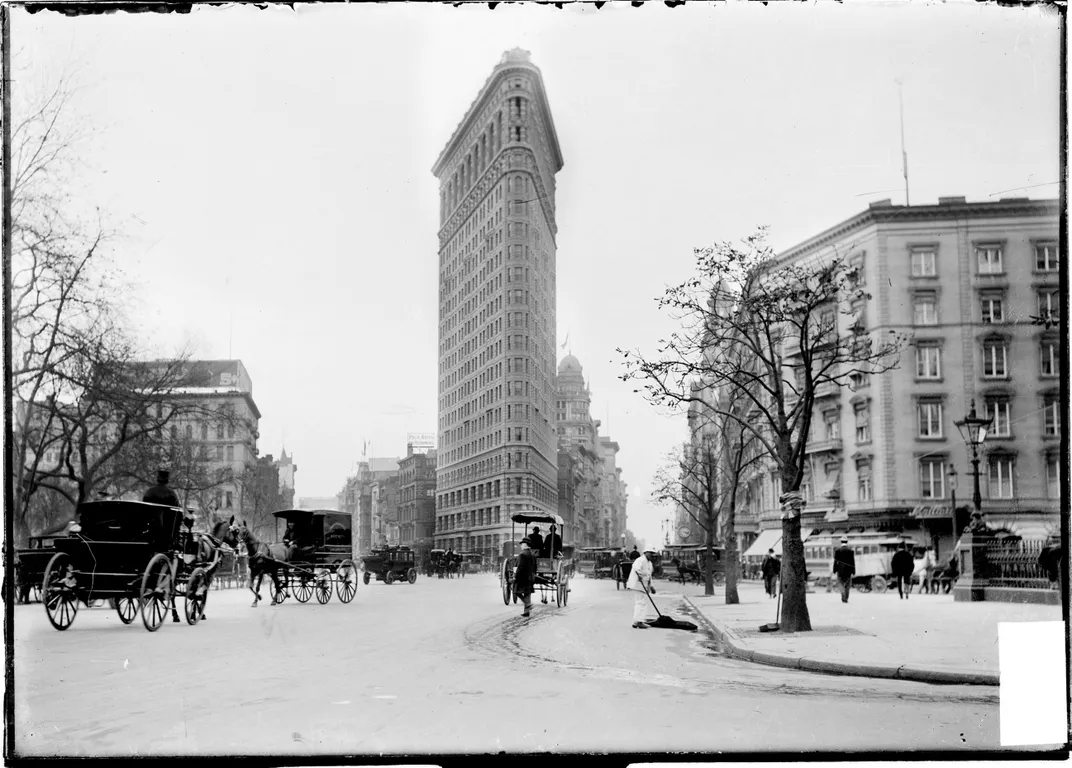 The Flatiron Building has gone to public auction once before: During the Great Depression, its owners defaulted on the mortgage, and it sold for $100,000 in 1933.
The beloved building's history reaches back even further, to a New York City full of ornate street lamps and horse-drawn carriages rolling down cobblestone streets. Completed in 1902, it was originally called the Fuller Building, though the name never stuck—residents called it the "Flatiron" because the triangular shape resembled a vintage clothes iron. Designed by Chicago architect Daniel Burnham, the 22-story building was one of New York City's first skyscrapers.
New Yorkers of yore were initially skeptical the design would hold. Some thought the triangular building, wedged into an awkward space between Fifth Avenue and Broadway, would collapse; some even called it an "architectural monstrosity." The narrowest part of the 285-foot building, at the very top, is just about 6.5 feet wide.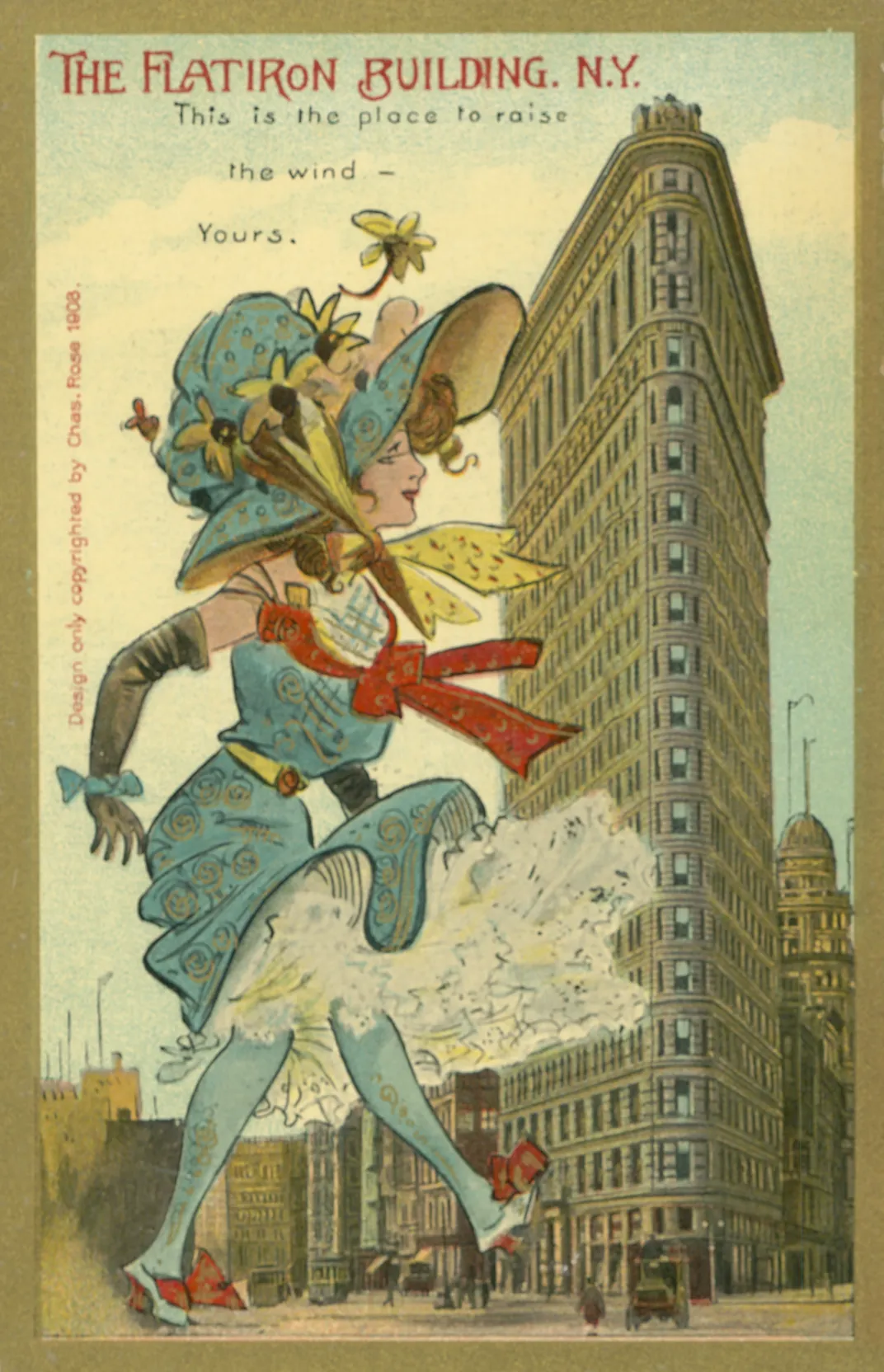 The Flatiron Building, which ultimately gave its name to the surrounding Manhattan neighborhood it resides in, was officially designated a landmark in 1966. It has sat mostly vacant since 2019, when its longtime office tenant, Macmillan Publishers, finally called it quits.
"It's really old, and its distinctive shape makes the subdivision of the small floor plates awkward," writes Curbed. "Many of those editors' offices were tiny slivers, typically with room—and I can tell you this from firsthand experience—for exactly one visiting writer on one very small chair."
However, adds Curbed, "there will be a cool opportunity for some lucky tenant: the stairs to a basement space that a century ago held a huge restaurant were uncovered some years back, and according to a Landmarks hearing held in 2021, there are plans to reconstruct an entrance and recover part of that space for retail use. It could make a snazzy little bar."
Garlick, the new owner, hasn't offered any specific details about his plans for the historic building. He tells NY1, "it will be our life's mission to preserve its integrity forever."