New York City Ballet Celebrates 75 Years of Tradition and Innovation
The 2023-2024 season will include a recreation of the company's first-ever performance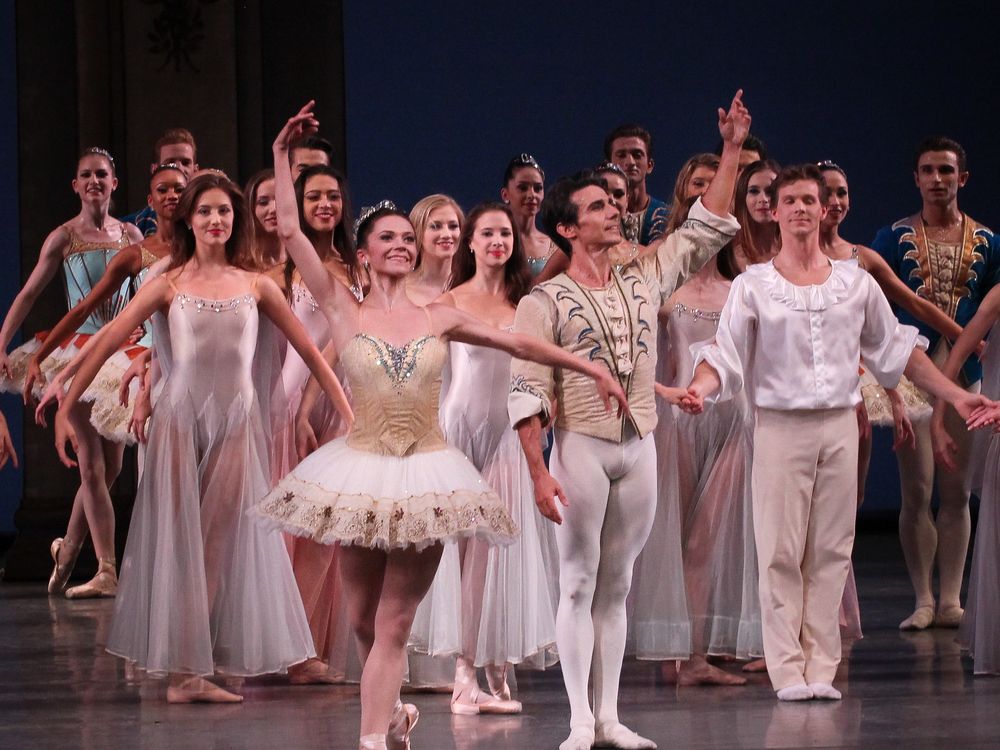 This year, the New York City Ballet (NYCB) is celebrating an important birthday. In 75 years, the company's dancers have leapt their way through a repertory of more than 400 ballets. To honor the milestone, the ballet's 2023-2024 season will pay homage to the work of company co-founder George Balanchine and co-founding choreographer Jerome Robbins, while also looking toward the future with several world premiere performances.
"In creating this 75th anniversary celebration for New York City Ballet, we wanted to explore the great riches of our repertory, from the incredible foundation provided by the landmark works of both Balanchine and Robbins, to the many contemporary classics that were created on NYCB's dancers and are now performed by ballet companies around the world," Jonathan Stafford, the company's artistic director and Wendy Whelan, the associate artistic director, say in a statement.
Over its history, the company, which, with more than 90 dancers, is the largest dance organization in America, has commissioned nearly 500 ballets.
As part of the 2023 fall season, the company will stage more than 60 ballets over more than 25 weeks of performances, including 18 ballets by Balanchine. They will also recreate the inaugural NYCB performance, which took place on October 11, 1948 at the City Center for Music and Drama.
"The Balanchine aesthetic is first and foremost in our training, so I'm just adding little touches and tweaks that my eye really responds to," Stafford, also a former principal dancer in the company, tells Women's Wear Daily. "It's what I think this company needs in order to be vibrant and fresh and to be the New York City Ballet of the 21st century going forward."
With an eye toward the company's future, the season will also include principal dancer Tiler Peck and internationally-known choreographer Amy Hall Garner's first-ever works for NYCB and Alexei Ratmansky's first work as the company's artist-in-residence. Ratmansky's Odessa, which he created for NYCB in 2017, is also on the schedule.
In addition to performances at Lincoln Center in New York City, the company's home venue since 1964, the company will tour to Harris Theater in Chicago, the Kennedy Center for the Performing Arts in Washington, D.C., the Saratoga Performing Arts Center in upstate New York and Sadler's Wells in London.
The new season will mark two years of performances since NYCB was forced to halt performances during the pandemic, and its artistic directors are optimistic.
"The audiences are back," Whelan, also a former NYCB principal dancer, tells Javier C. Hernández of the
New York Times
. "The dancers are back. There's a fresh new crop that are rising up within the company, and it feels extraordinary."