New Website Explores the Women in Architecture Your History Books Didn't Teach You About
'Pioneering Women of American Architecture' features in-depth profiles of unsung architects who made significant contributions to the field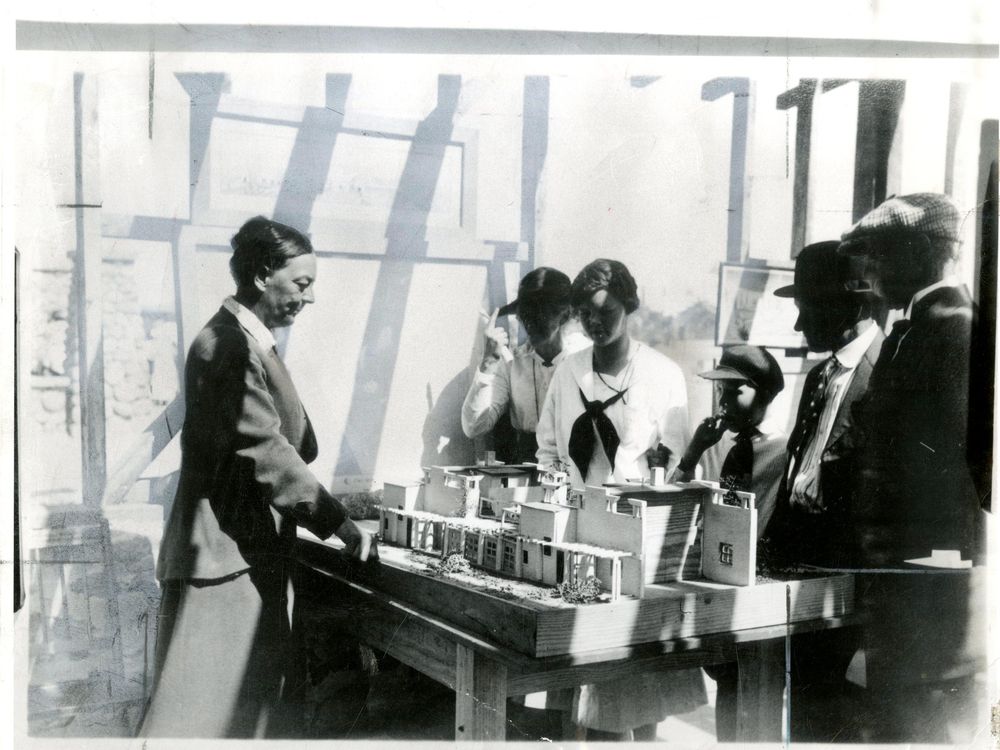 Women have long played a vital role in shaping the landscape of American architecture. But with a few notable exceptions, their names have been under-remembered in the history books. In an effort to highlight the contributions of America's forgotten female architects, the New York-based Beverly Willis Architecture Foundation has launched a website devoted to the legacies of women who left their mark on the country's buildings and interiors, its urban plans and iconic landmarks.
The project, titled "Pioneering Women of American Architecture," currently features hefty profiles of 24 female architects. Another 26 profiles will be added to the collection in the future, reports Elizabeth Fazzare at Architectural Digest. To compile these biographies, a team of scholars relied on "hundreds of interviews and countless hours digging through archives," according to the project's website. The profiles also include photographic documentation of structures, layout plans and the women themselves, bringing the architects and their work to life.
Cynthia Phifer, executive director of the Beverly Willis Architecture Foundation, tells Claire Voon of Hyperallergic that the site has "made it possible to have a more diverse and inclusive view of architectural history."
All of the project's featured architects were born before 1940 and worked during a time when, the website writes, women "struggled both to be allowed entry into the architectural profession and to be recognized for their work." Visitors can learn about Louise Blanchard Bethune, the first woman to be admitted to the American Institute of Architects, and Mary Elizabeth Jane Colter, who drew on Native American construction traditions when designing landmark buildings in the Grand Canyon. The site also includes profiles of the likes of Norma Merrick Sklarek, who is lauded as one of the first African-American women to break into the field of architecture, who overcame workplace racism and oversaw major architectural projects in California.
The women on the site made diverse range of contributions to the field. Mary Nevan Gannon, for instance, was known for making improvements to notoriously dark and crowded tenement buildings. In the early 20th century, Anna Wagner Keichline designed "rational" kitchens complete with collapsible sinks and washtubs.
At the moment, one of the last architects featured on the website's chronological listing is Beverly Ann Willis, the namesake of the foundation behind the project. Willis, who helmed her own architectural firm, brought innovative sensibilities to many significant structures, including the San Francisco Ballet Building. According to her profile, Willis established the Beverly Willis Architecture Foundation in 2002 to "combat the patriarchal culture of architecture" and "restore women into the historical narratives."
With this vision in mind, scholars will continue to expand "Pioneering Women of American Architecture." Architectural experts Mary McLeod and Victoria Rosner, who edited the project, say that they plan to bolster the site with additional profiles "as more women's lives and careers are added to the historical record."