New Study Shows Sharp Rise in Colorectal Cancers Among Young Adults
Its authors are not sure why the cancers have risen so much—only that they're increasing every year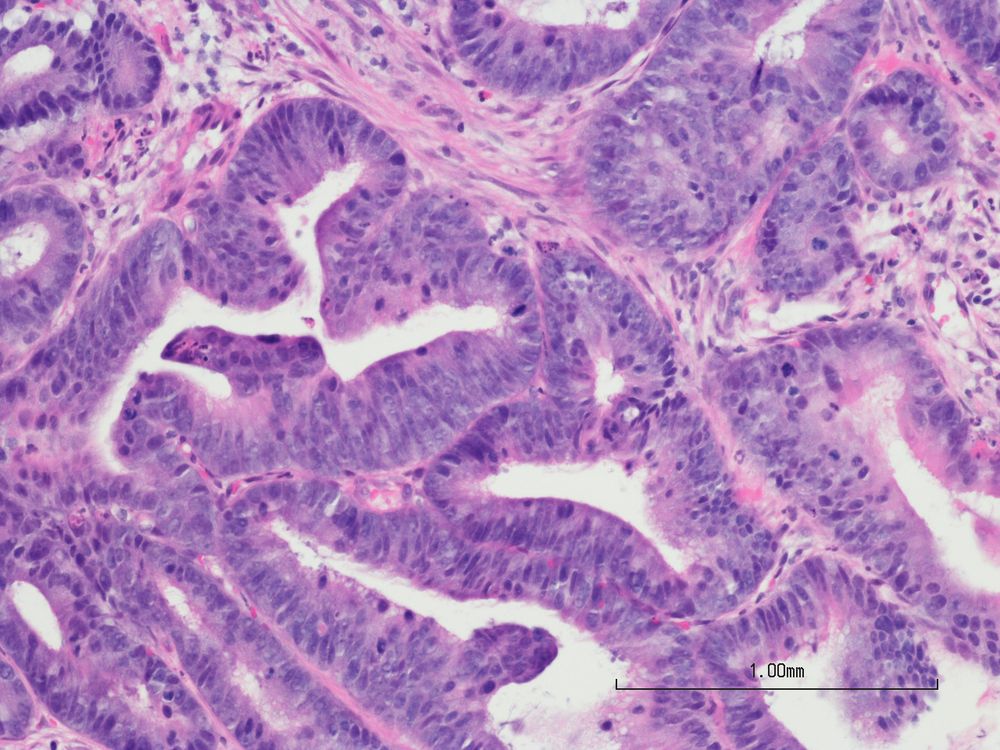 What do Gen Xers and millennials have in common? The answer has nothing to do with a love of Nirvana or the recent Doc Martens resurgence. It turns out that both groups are experiencing a sharp rise in colon and rectal cancer rates—and, reports The New York Times' Roni Caryn Rabin, the trend is fueling a new debate on when young people should be screened.
For years, overall rates of colon and rectal cancers have been dropping for the people thought to be most at risk—the elderly. A new study from the American Cancer Society published in the Journal of the National Cancer Institute, however, shows the opposite in younger generations.
The data showed a surprising trend: Despite a decrease in colorectal cancer rate for older adults, young adults' rates of colorectal cancers have risen. They now have the same odds of being diagnosed with colorectal cancer as someone born in the 1890s did when they were a young adult. The rates have been increasing since the 1980s, and now people born around 1990 have double the risk of colon cancer and quadruple the risk of rectal cancer as people born around 1950 did at the same age.
Between the mid 1980s and 2013, colon cancer incidence rates for people in their 20s and 30s rose by one to 2.4 percent per year. And for people in their 20s, the rate of rectal cancer increased 3.2 percent every year between 1974 and 2013.
Even with the rise, the number of young people affected by colorectal cancers remains relatively low—about one in 100,000 people in their 20s will get colon cancer in a year compared to 50 in 100,000 for people in their 50s and 60s. But as Rabin explains, it's the increase that's ominous—especially because younger people are less likely to be screened for either cancer. Right now, the Centers for Disease Control and Prevention recommend that adults only start getting regular screenings once they turn 50.
It's unclear why the cancers have risen so sharply. Though obesity could be to blame, it only seems to be part of the story. Rebecca Siegel, an author of the study, tells The Washington Post's Laurie McGinley that she suspects it's a complex interplay between obesity, diet and low fiber consumption. However, the study does not focus on reasons—just the surprising numbers. The updated information on colorectal cancer incidence can now be used to justify more research on what causes the cancers.
In 2013 alone, researchers note, the number of colorectal cancers detected for some age cohorts was on par with the number of cases of cervical cancer detected. But the CDC recommends cervical cancer screening for women once they turn 21. Perhaps those guidelines could become models for a different colorectal cancer screening process. In the meantime, it might be a good idea to get enough fiber, focus on healthy habits—and brush up on the early warning signs of colon and rectal cancers. Nirvana with a side salad never sounded so good.