New Project Uncovers What Americans Knew About the Holocaust
You can help historians learn how newspapers in the U.S. documented the persecution of European Jews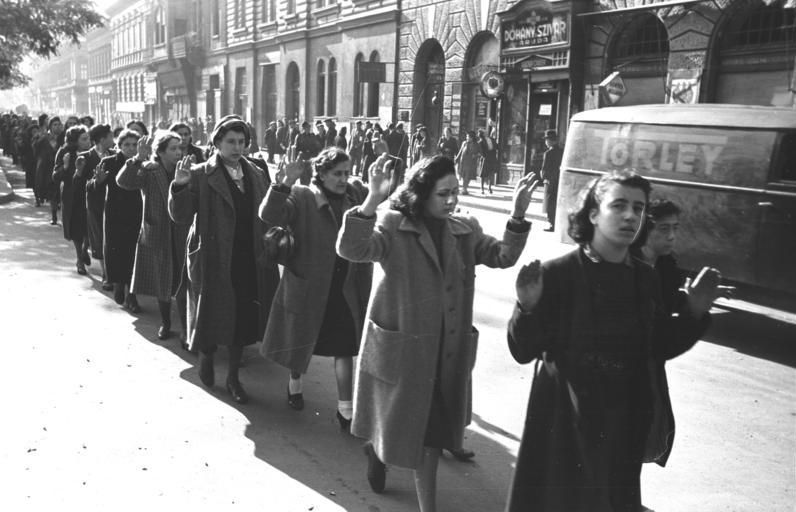 When the horrors of the Holocaust came to light after the end of World War II, the world reeled at revelations of concentration camps, mass murder and the enslavement of millions of Jews, homosexuals, political dissidents and Romani people. But the Holocaust's horrors didn't come as a surprise to the people who tried to warn others of Hitler's plans. Now, a new initiative calls on the public to uncover evidence that people did know about the dangers of Nazi Germany before it was too late—and they want your help.
"History Unfolded: U.S. Newspapers and the Holocaust" is part of an attempt by the U.S. Holocaust Memorial Museum to both curate a 2018 exhibit focusing on Americans and the Holocaust and to collect data about what Americans knew as Hitler laid the plans for genocide and carried it out. Anyone can contribute to the project, which invites the public to find evidence of 20 major events in the archives of their local newspapers. The project doesn't just focus on the brutal implementation of the Nazis' Final Solution during the war—it looks at Americans' awareness of Hitler's growing power, anti-Jewish laws and growing violence before the Holocaust began.
Participants can gather letters, political cartoons and articles that relate to everything from journalist Dorothy Thompson's expulsion from Germany to the Warsaw Ghetto uprising and the opening of Dachau concentration camp. It's a chance to learn more about the era, contribute to a new exhibit and advance a growing body of evidence about what Americans knew about the Holocaust as it unfolded.
How extensive was knowledge of the Holocaust in the U.S.? It's a question that has long intrigued historians. Despite a flood of Jewish refugees to the United States, evidence of Adolf Hitler's instability and political plans, and even evidence of concentration camps and murder in Europe, the Allies passed by several opportunities to end Hitler's Final Solution. Denial, administrative failures and crass anti-semitism collided to create an environment in which the Nazis' unspeakable acts went unchallenged. As more and more evidence of people's awareness of Hitler's plans before and during the Holocaust comes to light, the image of an unknowing American public becomes harder and harder to uphold.
The result of the world's failure to act was tragic—and the "History Unfolded" project has already uncovered over 900 pieces of evidence of the warning signs that the United States failed to heed. Here are a few examples of people who sounded the alarm long before World War II came to an end: