Mexico's Chichén Itzá Is Getting a New Museum
Officials hope the new facility will attract an influx of tourists arriving on the controversial Maya Train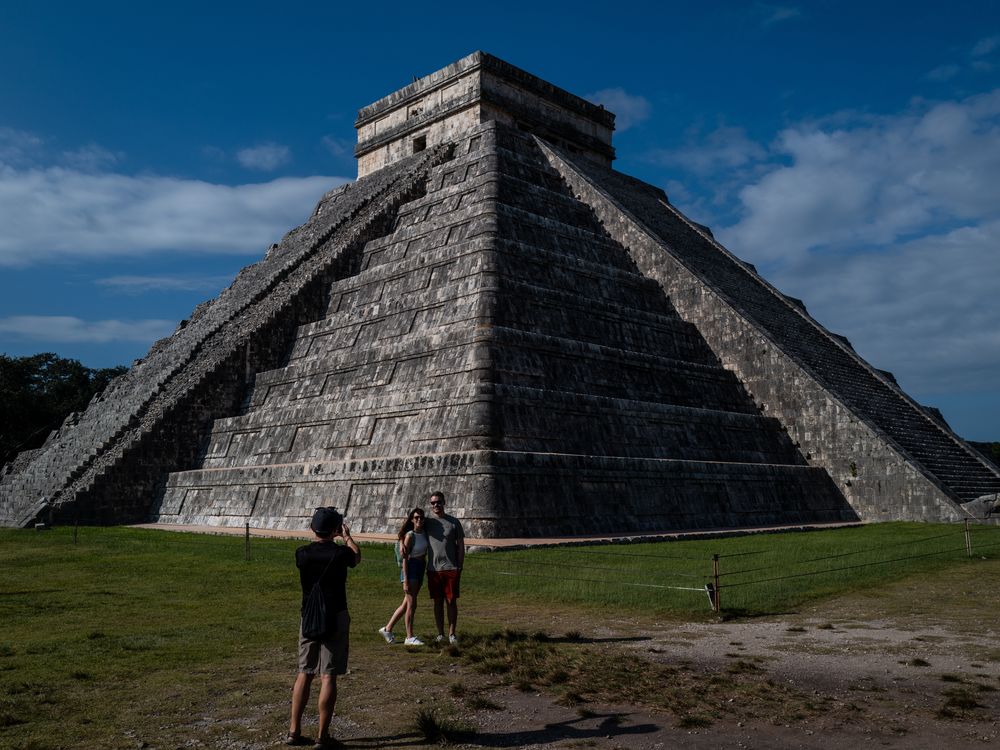 Chichén Itzá, the Maya complex that's now one of Mexico's most popular tourist destinations, is getting a new museum, reports the Art Newspaper's Elizabeth Mistry.
The new facility will replace an earlier museum that shuttered more than a decade ago. While plans are still in early stages, the museum will likely showcase hundreds of archaeological finds from the surrounding area, drawing tourism to Chichén Itzá's ruins following the completion of the controversial Maya Train.
So far, officials with Mexico's National Institute of Anthropology and History (INAH) have shared few details about the proposed facility. Previously, however, the agency allocated some $14 million for improvements at the site—including the new museum, a new visitor center and conservation work, per the Art Newspaper. 
The INAH also recently said it would open an area of Chichén Itzá, called Chichén Viejo, that was previously closed to tourists. Earlier this year, archaeologists discovered an ancient elite housing complex there.
As construction on the museum progresses, crews will work slowly. "All the groundwork will be done manually in order to minimize the risk to any undetected structures," Carlos Esperón, the director of the Maya Museum in Cancún, tells the Art Newspaper. He adds that the project will take up to two years to complete.
A video posted on INAH's YouTube channel in January shows artistic renderings of the proposed museum and visitor center.
In addition to artifacts discovered at Chichén Itzá, the new museum will likely showcase a selection of items unearthed during construction on the Maya Train. The $8 billion tourist route crosses the Mexican states of Campeche, Chiapas, Tabasco, Quintana Roo and Yucatán, which are brimming with pre-Columbian sites. 
Archaeologists excavating along the 950-mile route have already discovered remnants of thousands of structures, as well as burial grounds and other artifacts.  
The project has vocal opponents, who argue that the train will disrupt the region's fragile jungle ecosystem and unique underground cave system. Others worry the train will threaten archaeological sites and harm the Indigenous people who live along the route. The Mexican government, meanwhile, argues that the project will help boost the economy.
Chichén Itzá is a UNESCO World Heritage site situated on Mexico's Yucatán Peninsula. Today, about two million tourists visit each year.
Archaeologists think that settlers first came to Chichén Itzá around 550 C.E. One of the site's most iconic structures is the El Castillo pyramid, which dates to between 1050 and 1300.
In the late 1800s, amateur American archaeologist Edward Thompson spent three decades exploring Chichén Itzá and sending artifacts to Harvard's Peabody Museum. Thompson's descendants owned the land for many years, then sold it to the local Barbachano family. After lots of heated back and forth, the government eventually purchased the site.