Mountaintop Museum Highlights the History of Bond—James Bond
The new 007 Elements museum is built into the top of an Alpine mountain and features a full-size airplane from the movie Spectre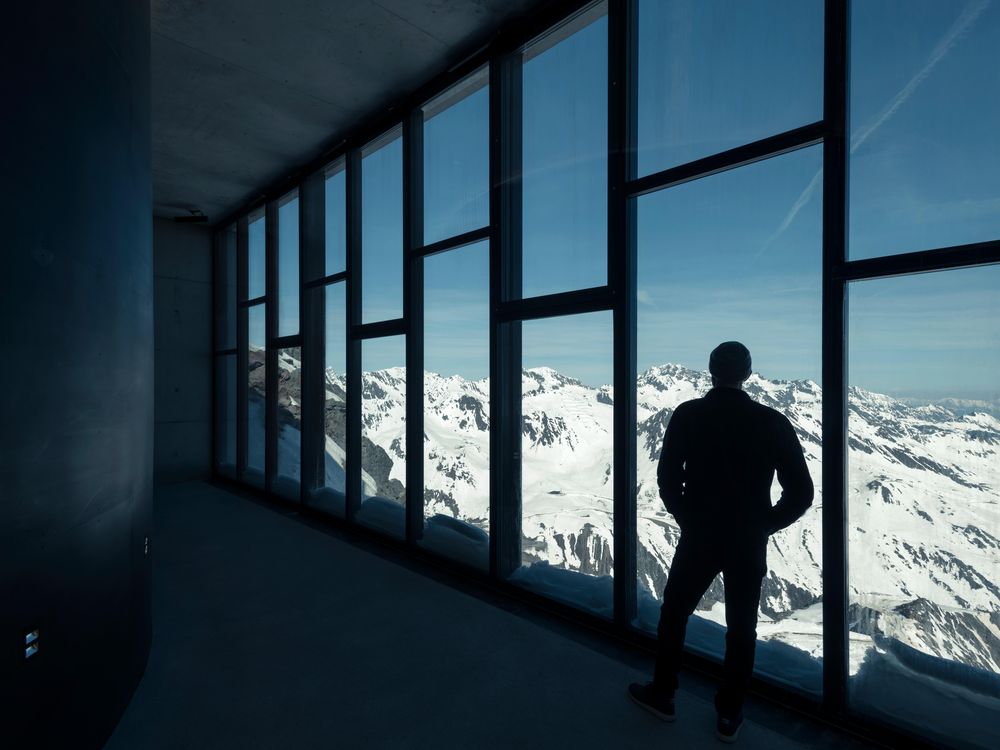 A new James Bond museum is opening its doors this summer—and in true 007 form, you must to travel to a remote, frosty location worthy of a villain's lair if you want to check it out.
As Francesca Street of CNN reports, the 007 Elements museum is nestled atop the Gaislachkogl mountain in Sölden, Austria, and is only accessible via cable car. This Alpine peak is a significant spot in the Bond canon; scenes from 2015's Spectre, which features Daniel Craig as the ever-so-suave M16 agent, were shot in a restaurant located next door to the new building.
Arranged over two levels, the museum's focus is on digital and interactive installations—a fitting choice, considering Bond's penchant for high-tech gadgets. As visitors wander through rooms with suitably Bond-esque names ("Barrel of the Gun," "Briefing Room," "Action Hall"), they can enjoy educational films about the franchise's history, scripts and studio sets. Guests can also browse through 007's production archives on interactive touch screens.
Digital exhibits may play an important role in the new museum, but 007 Elements does feautre a more traditional collection of Bond props—including a full-size airplane that appeared in Spectre. The film's beautiful Alpine backdrop will also be on display, thanks to a glass passageway and an open-air plaza offering panoramic views of the surrounding mountains. The museum itself is "actually built inside the permafrost of the mountain," Neal Callow, creative director of the project and an art director for the last four Bond films, tells Street.
The Austrian Alps, in addition to their connection to Spectre, are tied to the history of Ian Fleming, author of the spy novel series that inspired the James Bond film franchise. As a young man, Fleming moved from England to Kitzbühel, a town in the Austrian mountains, according to a website devoted to the author's legacy. A rebel with a predilection for driving cars and "entertaining girls," Fleming had previously been a student at the prestigious Eton College, where he'd excelled in sports but not academics. He left a semester early and then did a stint at military college, only to withdraw after just one year. Out of desperation, Fleming's mother sent him to study languages in Austria.
"Ian was sent to the Villa Tennerhof, which was run by Ernan Forbes Dennis and his wife, the celebrated author Phyllis Bottome who had a profound influence on Ian by encouraging him to use his imagination to write fiction," the website explains. "Ian flourished under their tutelage … [He] loved to ski and to climb the mountains and later wrote to a friend describing Kitzbühel as 'that golden time when the sun always shone.'"
Those who can travel to Sölden will be able to visit the 007 Elements museum starting July 12. The rest of us can get our Bond fix when the latest installment of the franchise eventually hits theaters.