A New Exhibition Is Here to Spice Up Your Life
Do you really, really, really wanna see it?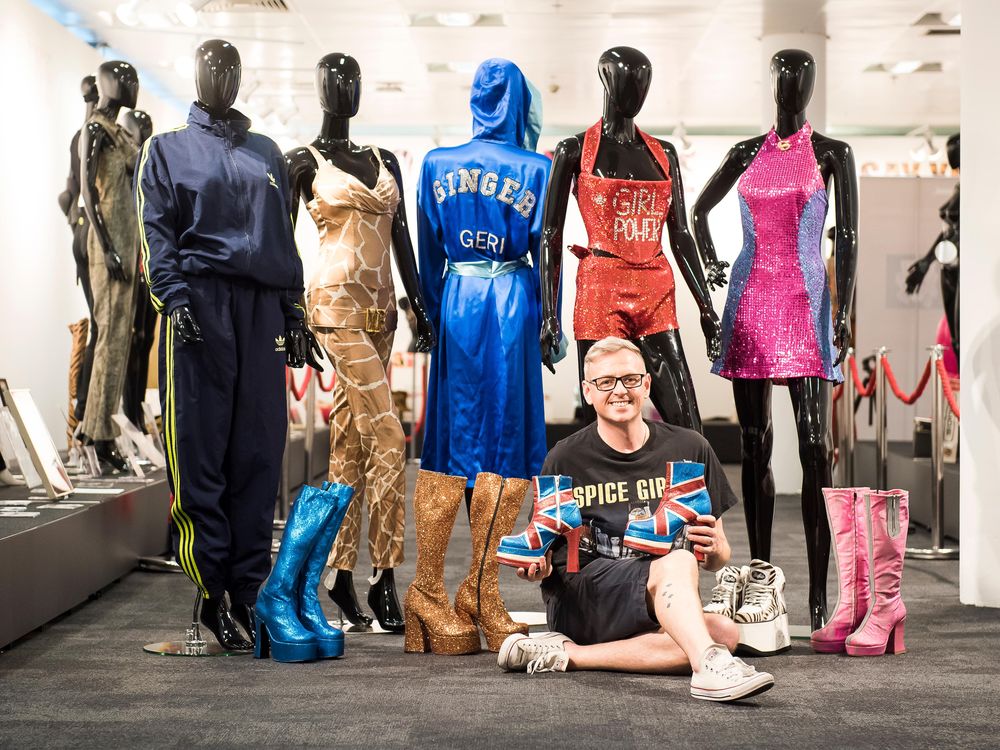 No matter how much you loved the Spice Girls in the 1990s, you probably didn't love Melanie Brown ("Scary Spice"), Melanie Chisholm ("Sporty Spice"), Emma Bunton ("Baby Spice"), Geri Halliwell ("Ginger Spice") and Victoria Beckham ("Posh Spice") as much as Alan Smith-Allison. Since 1996, the Scottish superfan has been amassing thousands of pieces of memorabilia connected to the iconic girl band. And as Mark Brown reports for the Guardian, Smith-Allison is opening his vast collection up to the public in a new exhibition.
SpiceUp, as the exhibition is titled, opened last weekend at the Business Design Centre in London and will subsequently travel to 11 additional U.K. cities. In total, 7,000 items of merchandise and 300 items of clothing are on display. In addition to Smith-Allison's personal horde of Spice Girls goods, the exhibition features items from other notable collectors, according to Annachiara Biondi of British Vogue.
Visitors can take in Halliwell's girl power dress, the dress that Beckham wore in the "Wannabe" music video, Brown's Pepsi outfit and one of Chisholm's tracksuits. (Sadly, Halliwell's famous Union Jack dress is not part of the collection.) SpicedUp also features a trove of Spice Girls merchandise: there are puzzles, dolls, lunch boxes, tableware, and even a motorized scooter.
The double-decker Spice Bus, which ushered the girls around as they got up to various shenanigans in the 1997 Spice World movie, will be on display outside the exhibitions. A crowdfunding campaign helped refurbish the bus in time for the inaugural London show, and fans are able to hop on board the vehicle. For an additional fee, a different bus will take visitors on a Spice Girls-themed tour of London. "There will even be a sing-along!" SpicedUp's website promises.
Smith-Allison became a Spice Girls fan after "Wannabe" smashed onto the charts in 1996. "In the '90s, being gay and 15-years-old, it was a bit uncomfortable at times," he tells Brown. "I grew up in Scotland, in a quiet countryside village and it wasn't always easy … [B]ut these girls came along and said 'be who you want to be and it doesn't matter.'"
In an interview with Saskia O'Donoghue of Reuters, Smith-Allison reveals that he has spent "hundreds of thousands pounds" on his Spice Girls collection, which he is more than happy to be sharing with like-minded fans. "It's so iconic and so colorful and glittery and glamorous and important in music culture that it annoys me when it's all kept in storage boxes in a dark place," he says.
The verdict is still out on whether or not the band will reunite for another tour. But for now, we can thank Smith-Allison for bringing some spice back to our lives.