New Digital Collection Unveils the Other Stories of 'Anne of Green Gables' Creator
KindredSpaces brings together kindred spirits interested in the life and legacy of Lucy Maud Montgomery
Canadian author Lucy Maud Montgomery is best known for imagining up Anne Shirley, the red-headed protagonist who dreamed her way through the entire series of Anne of Green Gables books. But while Montgomery's Anne books have sold more than 50 million copies and have been translated into more than 20 languages since 1908, fewer readers realize that her career goes beyond her most famous character. That could soon change, writes Nancy Russell for CBC News, with the release of a digital archive that highlights hundreds of Montgomery's short stories and poems.
KindredSpaces, as it's called features more than 400 pieces published by Montgomery in periodicals throughout North America, Europe and Australia. The documents are part of the Ryrie-Campbell Collection housed at the University of Prince Edward Island's L.M. Montgomery Institute, which is dedicated to researching Montgomery's life and work. 
Long before Montgomery became one of the world's most famous authors, she began her writing career while teaching school on Prince Edward Island. Her passion for writing was so intense that her students even recall her neglecting her class for her own work. That focus paid off: By the time she was 34 years old, she had published about 560 stories and poems and made a good living from her literary output. Despite her growing fame as the author of the wildly successful Anne of Green Gables and its sequels, she kept publishing stories and poems until her death.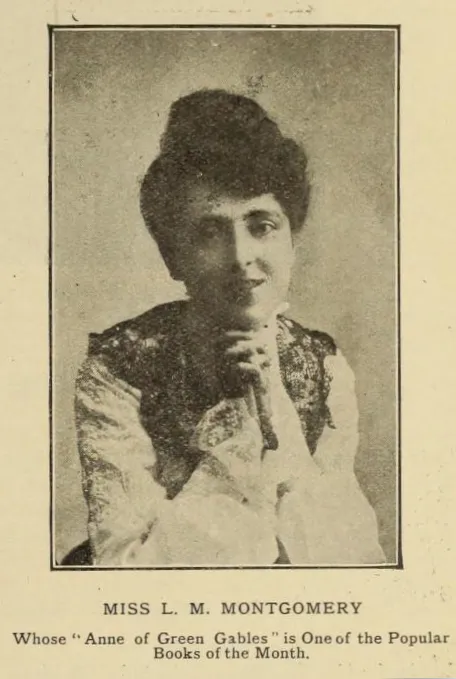 Among the treasures to be found in KindredSpaces are "Bobbed Goldilocks," a 1926 story that plays off of the Twenties craze for bobbed hair, "Penelope's Party Waist," a 1904 tale in which a girl must make a party dress out of an old quilt, and a 1910 rumination on "Genius." Montgomery, who married a minister, also talks about her identity as his wife in several stories, poems and articles. 
Montgomery's early works aren't the only thing to be found in the digital archive: It also contains rare early editions of Montgomery's books and international editions of Anne of Green Gables. This fall, the collection will get even bigger with the addition of memorabilia owned by Montgomery—including, reports Russell, postcards and letters the author wrote at different points of her life. 
"Kindred spirits are not so scarce as I used to think," says Anne Shirley near the end of the first Anne book. Russell reports that KindredSpaces has already drawn together kindred spirits from all over the globe. Perhaps by perusing the writing that helped transform Montgomery from a lonely near-orphan into an international figure, even more readers will gain an appreciation for Montgomery's craft—and help keep Montgomery's fellowship of dreamers alive for generations to come.