This New Art Museum Is Housed Inside of a Swiss Cave
The brainchild of Polish art collector Grażyna Kulczyk, Muzeum Susch is a gallery "with a disruptive outlook"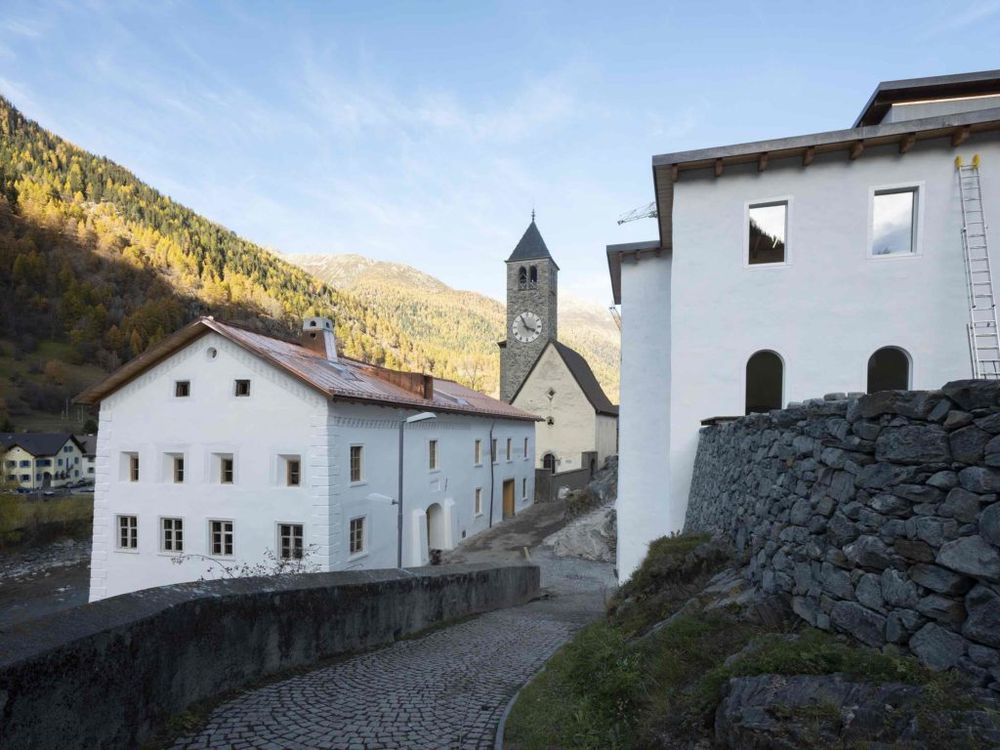 Switzerland's newest contemporary art museum may also be its most unusual: Nestled in the Engadine valley of the eastern Swiss Alps, Muzeum Susch spans 16,000 square feet of exhibition space, including hollowed-out galleries created by blasting 9,000 tons of bedrock, repurposed buildings that served as a medieval monastery before being transformed into a brewery during the 19th century, and a spacious mountain grotto previously used to cool and store beer.
The singular complex is the brainchild of Grażyna Kulczyk, one of Poland's richest women and a prominent art collector. As Natalia Rachlin writes for the Wall Street Journal, Kulczyk has long aspired to open up her private collection—featuring works by such luminaries as Donald Judd, Olafur Eliasson and Yayoi Kusama, as well as an array of lesser-known (and mainly female) artists—to the public.
In fact, the new museum represents Kulczyk's third attempt to launch a contemplative contemporary art gallery; failed ventures in Warsaw and her hometown of Poznan led the arts patron to the Swiss site, which she tells the Art Newspaper's Hannah McGivern immediately struck her as "the perfect place for the kind of activity I had in mind—a museum with a disruptive outlook."
Expanding on this goal in an interview with artnet News' Kate Brown, Kulczyk describes the institution as a "museum plus" that will not only host permanent and rotating exhibitions dedicated to "actors who have challenged, or even changed, the dominant canon of art history," but also group discussions and workshops, artist residencies, a performance art program, and a research institute centered on women in the arts and sciences.
Susch, a small Swiss hamlet of 200 or so residents best known for its burnout syndrome clinic, may not seem like the ideal location for such a radical project. But as Oliver Wainwright points out for the Guardian, the Engadin valley is home to around 30 other contemporary art galleries, all of which cater to the region's wealthy, high-brow tourist clientele. The storied history behind the spots chosen to house the museum also add to the town's intrigue: Writing for Wallpaper, Ellie Stathaki explains that the area once played host to a sprawling 12th-century monastery complete with vicarage and hospice, and later a brewery that eventually fell into disuse.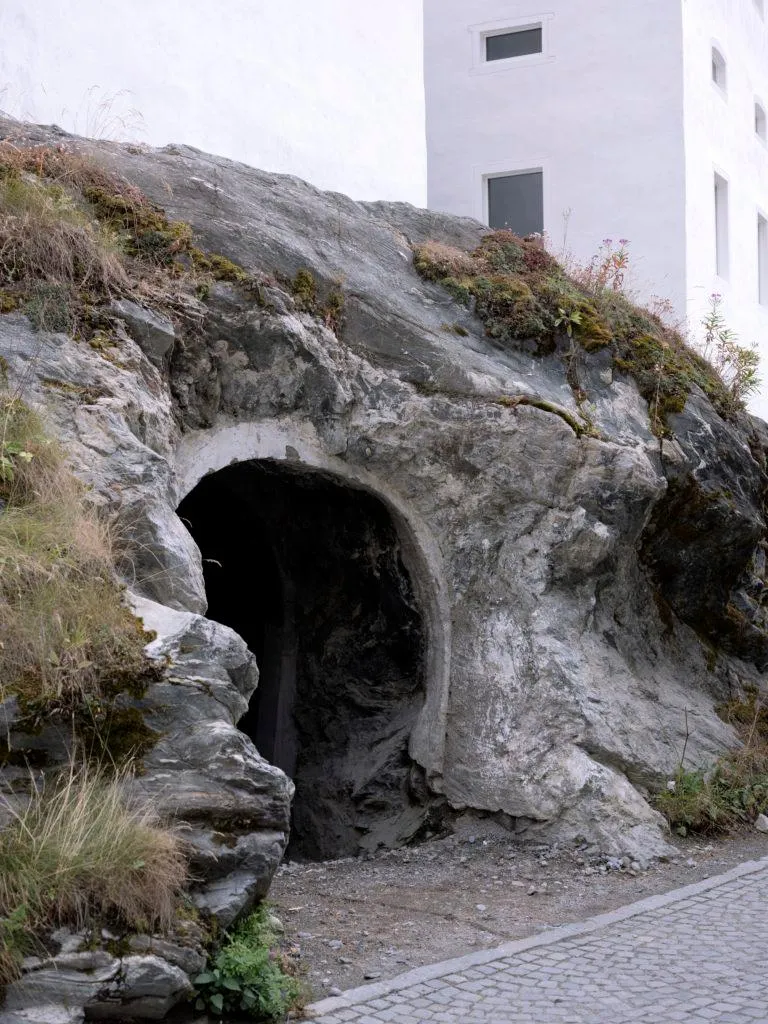 To transform these abandoned structures into a modern museum, Kulczyk recruited architects Chasper Schmidlin and Lukas Voellmy. According to Designboom's Philip Stevens, the pair's first step was extensive excavation—namely, the shifting of 9,000 tons of mountain bedrock to create enough room for underground galleries. Moving on to the historic buildings, Rachlin of the Wall Street Journal notes that their exteriors remain largely untouched. Behind these whitewashed walls, however, a wildly reimagined vision comes to life, with existing elements of the natural setting incorporated into more recent creations. The architects, in the words of the Guardian's Wainwright, "have struck a brilliant balance between preservation and intervention, amplifying traces of the buildings' former lives while creating new spaces that are very much their own."
Additional highlights of the distinctive space include an underground tunnel connecting the monastery complex with a main building added in later centuries and the revamped cooling tower of the old brewery, which hosts "Stairs," a permanent site-specific installation by artist Monika Sosnowska. (Thus far, the museum also boasts four other permanent installations, but given the fact that Kulczyk has already purchased another building to add to the gallery's floor space, it's likely this number will rise over time.)
Muzeum Susch's inaugural exhibition, titled "A Woman Looking at Men Looking at Women," features works by 30 artists who examine, according to the gallery's website, "the paradoxes of the feminine," exemplified, for instance, in the tenderness and tension of motherhood.
Overall, Kulczyk tells artnet News' Brown, the gallery aims to "do something different and disruptive, to encourage a 'slow-art' approach to appreciating art in a contemplative, quiet context." And despite the museum's underlying feminist bent, Kulczyk adds that its exhibitions and programs will move beyond gender, providing visibility "to all artists whose work—perhaps for political, social, or economic reasons—has not received appropriate recognition."