A Nesting Bird Nearly Derailed a Canadian Music Festival
The brooding killdeer laid its eggs on a patch of cobblestone where the main stage of Ottawa's Bluesfest was supposed to be set up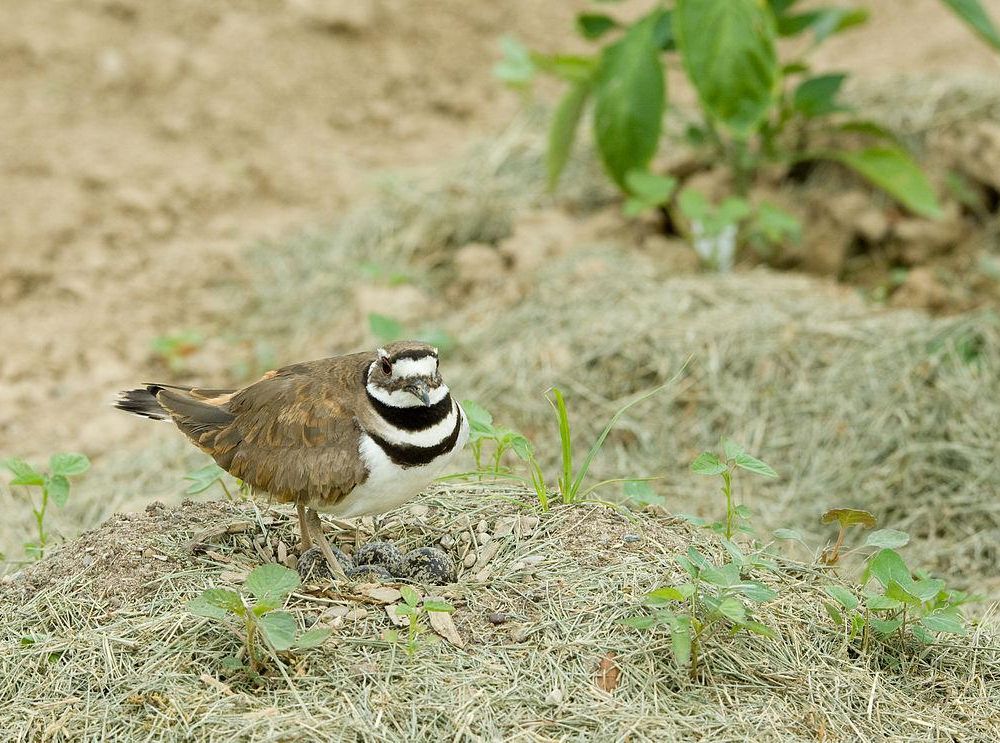 Some 300,000 people are expected to descend upon Ottawa, Canada next month for Bluesfest, a 10-day music festival billing itself as the Canadian version of Bonnaroo that will feature the likes of Bryan Adams, Dave Matthews Band and the Foo Fighters. But as Roy MacGregor of the Globe and Mail reports, plans for the annual extravaganza temporarily ground to a halt when it was discovered that a small bird known as a killdeer had laid her eggs on a patch of cobblestone where the main stage was due to be erected. Killdeer are not endangered, but they have protected status in Canada, which meant this nest couldn't have been moved without federal permission.
Killdeer typically build their nests on the ground, in open areas with good visibility. But perhaps this particular killdeer and its mate were just hoping to take in a performance by Ghostface Killah.
The nest was found on Friday, when workers arrived at the site to start setting up for the festival. "Someone noticed there was a very agitated bird," Bluesfest executive director Mark Monahan told reporters, according to Blair Crawford of the Montreal Gazette.
Killdeer have a curious way of protecting their eggs: They flutter along the ground, pretending their wing is broken, to draw attention away from their nests. The eggs' incubation period lasts between 24 and 28 days, and young killdeer leave the nest soon after they hatch. But no one is quite sure when the Bluesfest babies will emerge from their shells, which left festival organizers wondering how they would be able to proceed with the event.
Yellow caution tape was set up around the cobblestone circle where the birds had hunkered down. Footage from the scene shows reporters clustered around the area, photographing and filming one of the tiny killdeer as it hopped around its new territory. The National Capital Commission, which owns the land where the killdeer had settled, hired 24-hour security guards to keep watch over the nest.
Though feathers were ruffled by the broody birds, plans for the festival were once again underway on Tuesday, when Environment and Climate Change Canada said that the nest could safely be moved to a different location. According to the CBC, the painstaking relocation process involved putting the eggs on a small platform and moving them about three feet at a time, allowing the birds to gradually acclimate to the new nesting spot. By Wednesday morning, the eggs had been placed atop an artificial nest around 80 feet from the original location.
Monika Melichar, executive director of the Woodlands Wildlife Sanctuary in Ontario, was on hand to carry out the relocation. She tells Taylor Blewett of the Ottawa Citizen that there is a risk of the birds abandoning the eggs—and if that happens, the eggs will be taken to the Woodlands Sanctuary and placed in an incubator. But so far, the killdeer have returned to their nest after each relocation.
"They're good parents," Melichar says. "They're not giving up just yet, so I'm optimistic."