Nearly 40 Byzantine Shipwrecks Were Recently Unearthed in Turkey
The exceptionally well-preserved ships offer new insight into ship-building history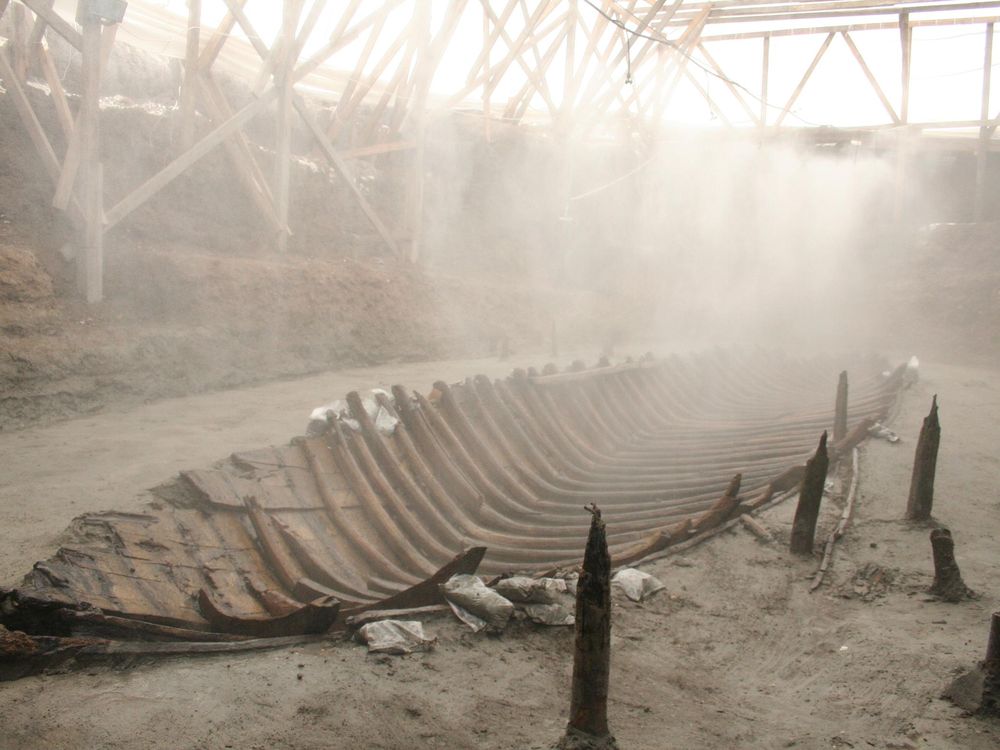 Over the past ten years, archeologists in Turkey have been chipping away at a treasure trove of Byzantine shipwrecks. As LiveScience reports, so far, they've uncovered 37 ships at a dig site in Istanbul. The site, Yenikapi, was once a port in bustling Constantinople, and the remnants of the ships found there date from the fifth to 11th century. 
The archeologists working to uncover the ships told LiveScience that this is the largest collection of ancient ships ever uncovered in a single site and that the ships are exceptionally well preserved. The team recently published a paper detailing eight of the ships, which date from the seventh to 10th century. As LiveScience writes, that report shows that shipbuilders at the time were using more advanced methods than previously assumed. 
Some of the ships were built skeleton first—with planks later attached—while others were built shell-first. The skeleton-first method became more popular as centuries passed. Most of the ships used sails to get around, and they ranged in length from 26 to 48 feet. A couple, however, used oars—the first examples of their kind from the Byzantine period. Cemal Pulak, the lead author of the study, told LiveScience: "We try understand the minds of the shipbuilders and their design and conceptualization processes, in order to better comprehend the history of science and engineering."