Miami Developers And Preservationists Are Fighting Over the Fate of an Incredible, 1,500-Year-Old Settlement
The archaeologists who found it say it's "likely one of the most significant prehistoric sites in the United States"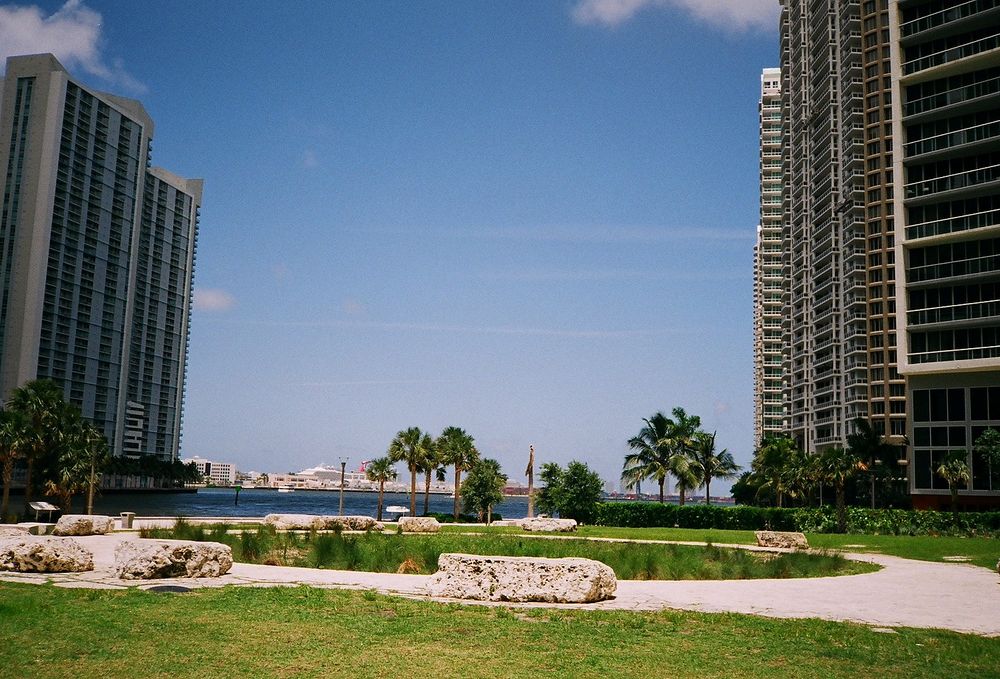 A multi-million dollar real estate development in downtown Miami was recently halted, after archeologists uncovered evidence that, centuries ago, another group of people had built a major housing complex on this very same site. The archaeologists found the remains of a 1,500-year-old Tequesta Indian settlement—at least eight circular buildings, which may have housed up to one thousand people.
Back in 2012, a development group, MDM, started making plans to build a huge hotel, a massive movie theater and expansive restaurant, on the same site where the luxurious Royal Palm Hotel once stood. City laws require sites like this one to be excavated before building starts, and in November 2012, archaeologist Robert Carr started digging. Soon, a local CBS station reported, his team started finding artifacts like "axe, nails, musket ammunition, and a sharks tooth with a perfect hole drilled in it" on the spot where the movie theater was slated to go up.
But that was just the beginining of what the team uncovered. By April 2013, the Miami Herald reported:
Since Carr began exploring the former Royal Palm site, he and his assistants have uncovered surprisingly extensive remnants of the hotel...foundations, pipes, pieces of wooden walls still coated in Flagler's signature yellow paint, bricks still legibly stamped "AUGUSTA,'' presumably for their origins in Georgia, and thousands of small artifacts such as hotel keys.

In the layer below, the archaeologists found extensive evidence of a Tequesta settlement, including rudimentary tools, fragments of bones and shells from the fish and animals that fed the Native Americans. And on the lot where a Whole Foods market is now under construction, they discovered an Indian cemetery with the fragmentary remains of an estimated 500 people.
At that time, the archaeologist had also found two circular pattens of post holes—signs of the settlement that had once been at the site. This wasn't entirely a surprise: when the hotel had been built in the 1890s, construction crews leveled a burial mound. But by February, the team had uncovered eight of those circles and had come to believe they'd found what was "likely one of the most significant prehistoric sites in the United States," the Herald reported:
"What's unusual and unique about the site is that it's this huge chunk of land where a major part of this ancient Tequesta village site is preserved,'' Carr said in an interview. "It's one of the earliest urban plans in eastern North America. You can actually see this extraordinary configuration of these buildings and structures.''
The postholes, bored deep into the limestone bedrock, indicate that the Tequesta society was made up of relatively stationary communities that fished and foraged for food. Typically, foraging societies tended towards a more nomadic lifestyle, shifting to more permanent communities with the advent of agriculture. National Geographic:
What's also rare about the Tequesta, says Ransom: "They thrived even 200 years after contact with Europeans. They were one of the first Native American groups encountered by Ponce de León when he came here in 1513. The historical records show he encountered them in Biscayne Bay—so this is possibly the site he saw."

The Tequesta were gone by the late 18th century. First European diseases like smallpox took a heavy toll; the survivors left Florida for good when the British took control from Spain in 1763. "They didn't want to be enslaved, and that's what was going to happen," Ransom says. It's believed they resettled in Cuba.
But now that Carr's team has turned up these post holes, it's kicked off a fight between developers and preservations over what to do with the site. A similar Tequesta site, the Miami Circle, was found in 1998—also by Carr, also while under development. It's now a National Historic Landmark. 
MDM suggested that it carve out and display the limestone bearing the post holes, but the local historic preservation board rejected that idea. The developer then started arguing that the archaeologists were overplaying the significance of what they'd found. Last week, local officials decided to send the developers and preservationists off to mediation—they have until March 27th to come to an agreement before the city's commissioners get involved again.