The National Spelling Bee Ended With a Tie For the First Time in Half a Century
One champion later said he and his co-winner were competing against the dictionary, not each other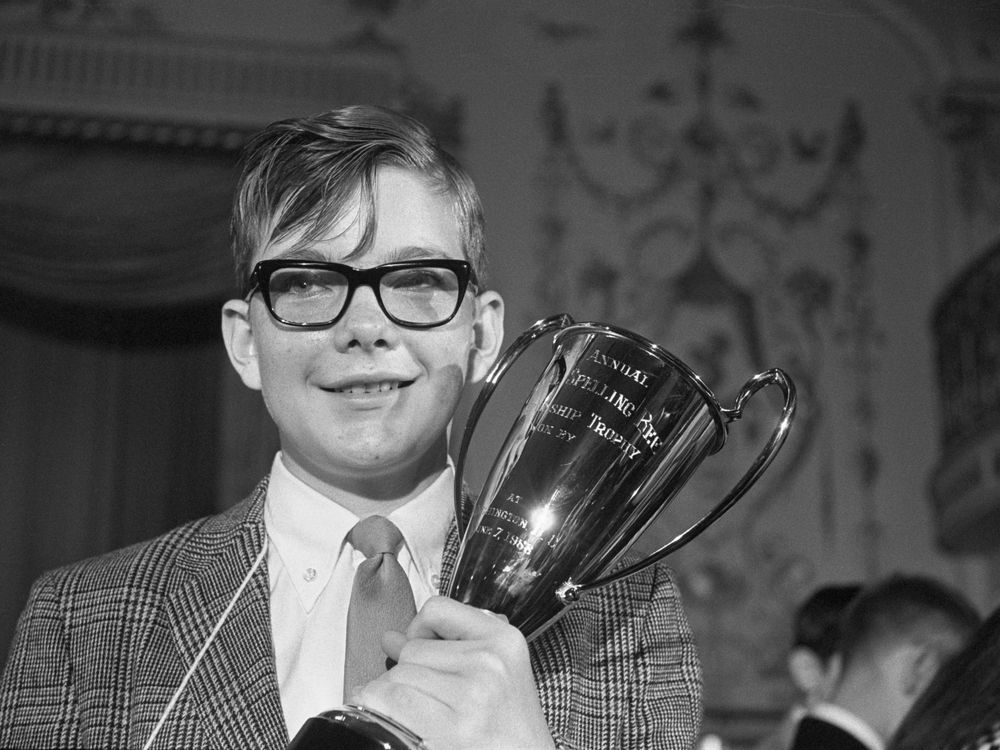 Last night, the Scripps National Spelling Bee ended in a tie for the first time in 52 years.
The winners, Sriram Hathwar, 14, of Painted Post, New York, and Ansun Sujoe, 13, of Fort Worth, Texas, both nearly struck out earlier in the show-off, when they each got back-to-back words wrong ("corpsbruder" and "antigropelos"), ESPN reports. But because they had both missed words in the same round, they were allowed to continue on. 
The contest ended after the two winners blazed through all but four of the championship words, ESPN continues. Even in that last round, however, the tie was not certain. As ESPN describes: 
Sriram's last word was stichomythia, a theatrical term for dialogue representing an altercation and delivered in alternating lines.

Sriram rarely appeared flustered, nodding confidently when he got a word he knew. Ansun was more nervous and demonstrative, no more so than on the word that gave him a share of the title: "feuilleton,'' the features section of a European newspaper or magazine.

Upon hearing the word, Ansun opened his mouth wide, grimaced and rolled his eyes. As the stage lights turned red, signaling he had 30 seconds left, he said, "Ah, whatever!'' before beginning to spell.
Ansun got it right, making him co-champion with Sriram. 
As ESPN notes, since the Spelling Bee tradition began back in 1962, this is only the fourth time it has ended in a tie. Other ties occurred in 1950 ("meticulosity"); 1957 ("schappe"); and 1962 ("esquamulose").