National Audubon Society Votes to Keep the Name of an Enslaver
The move has been criticized by some local chapters that have severed ties with naturalist and slaveholder John James Audubon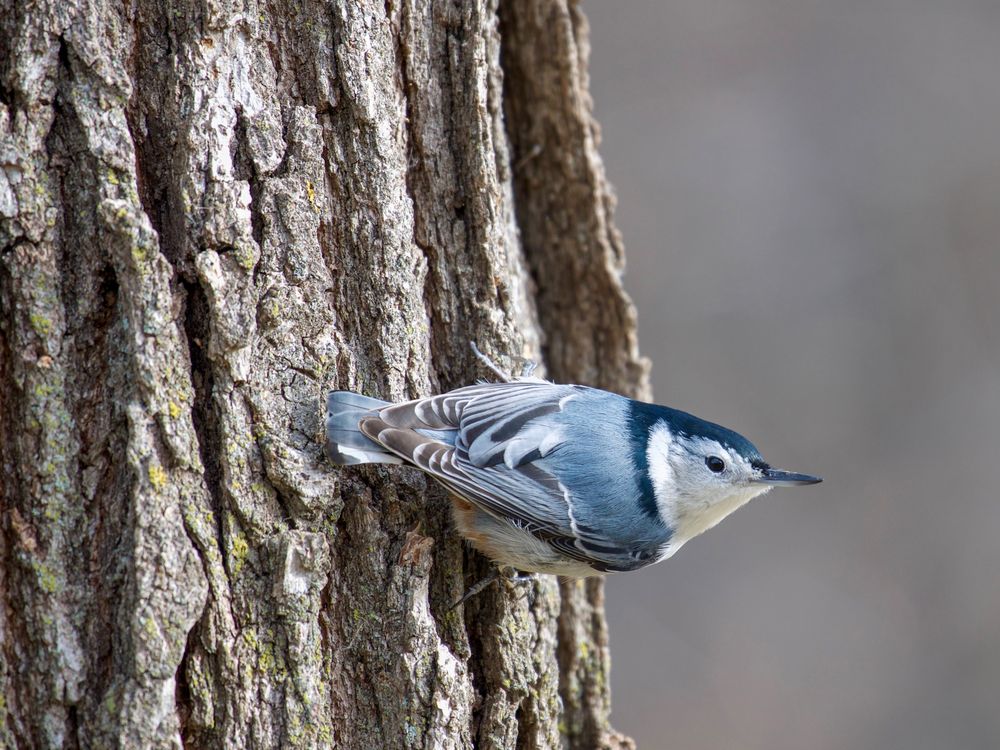 After an evaluation process that lasted more than a year, leaders of the National Audubon Society have voted to keep its name. The bird conservation group has faced calls from some of its members and the public to distance itself from John James Audubon, who was a naturalist, wildlife illustrator, enslaver and opponent of abolition.
In making this choice, the group heard opinions from 2,300 stakeholders, including its members, volunteers and donors who highlighted the complicated history of its namesake. The organization also commissioned research on Audubon and his views.
"The name has come to represent not one person, but a broader love of birds and nature," Susan Bell, the chair of the National Audubon Society's board, tells the Washington Post's Dino Grandoni. "And yet we must reckon with the racist legacy of John James Audubon, the man."
Following the decision, three national board members resigned, per the Post. The vote comes after several local branches committed to changing their names, including chapters in Chicago, Seattle, Portland and Washington, D.C. Late last month, the national staff union, formerly called Audubon for All, also disavowed the name and announced it would call itself the Bird Union until a new name could be picked. Last year, the Audubon Naturalist Society, a conservation group not affiliated with the National Audubon Society, renamed itself Nature Forward.
John James Audubon was born in 1785 and rose to fame for his detailed studies and illustrations of birds. His publication The Birds of America, a book of 435 detailed bird prints from engraved plates, is an "extraordinary and unprecedented achievement in the study of birds and printmaking, with a unique blend of science and artistry on a scale that has never been repeated," per London's Natural History Museum. Birds including Audubon's Shearwater and Audubon's Oriole, as well as a subspecies called Audubon's Warbler, are all named after the naturalist.
But Audubon was also a slaveholder with "racist views and treatment of Black and Indigenous people," writes National Audubon Society CEO Elizabeth Gray in an open letter about the name decision. In the 1800s, nine enslaved people worked in his household, wrote Gregory Nobles, author of John James Audubon: The Nature of the American Woodsman, in Audubon magazine in 2020. These humans were later sold when the family faced financial difficulties, but in the 1820s, Audubon again bought and enslaved people, selling them when he moved to England.
"He bought and sold humans like horses. That is evidence enough to recast the hero into a different role," wrote J. Drew Lanham for Audubon magazine in 2021. "I do not believe perfection should ever be the standard, but I know we can do better."
In 1834, Audubon criticized abolition, writing that Britain had acted "imprudently and too precipitously" when ending slavery in its Caribbean territories, the Art Newspaper's Benjamin Sutton wrote last year. During expeditions across North America, Audubon and ornithologist John Kirk Townsend stole human skulls from burial sites of Native Americans and Mexican soldiers. They sent the remains to Samuel George Morton, who used them in his racist pseudoscience that asserted human races could be ranked in intelligence. After his death in 1851, Audubon was also accused of, "and most certainly committed," plagiarism and academic fraud, per the National Audubon Society.
The organization's decision to retain its name has been criticized by local chapters and the union. The Seattle chapter wrote it was "shocked, confused and deeply disappointed," by the announcement in a statement.
"The celebration of such a figure undermines all [National Audubon Society] efforts at being an inclusive organization and inflicts harm," the chapter stated. "The name is a barrier imposed upon historically excluded communities that suffer the impacts of environmental calamities first and disproportionately."
In its announcement, the National Audubon Society said it would allot $25 million to fund the expansion of Equity, Diversity, Inclusion, and Belonging (EDIB) initiatives over the next five years.
"Regardless of the name we use, this organization must and will address the inequalities and injustices that have historically existed within the conservation movement," writes CEO Gray in the letter. "As we move forward, we will build on the exceptional accomplishments in conservation that this organization has made since its founding by bringing together communities across the Americas to protect birds and the places they need."