We'll Test Our New "Flying Saucer" One Day Soon, NASA Promises
June 3, 5, 7, 9, 11 and 14 were all potential launch dates, but each time weather conditions precluded the test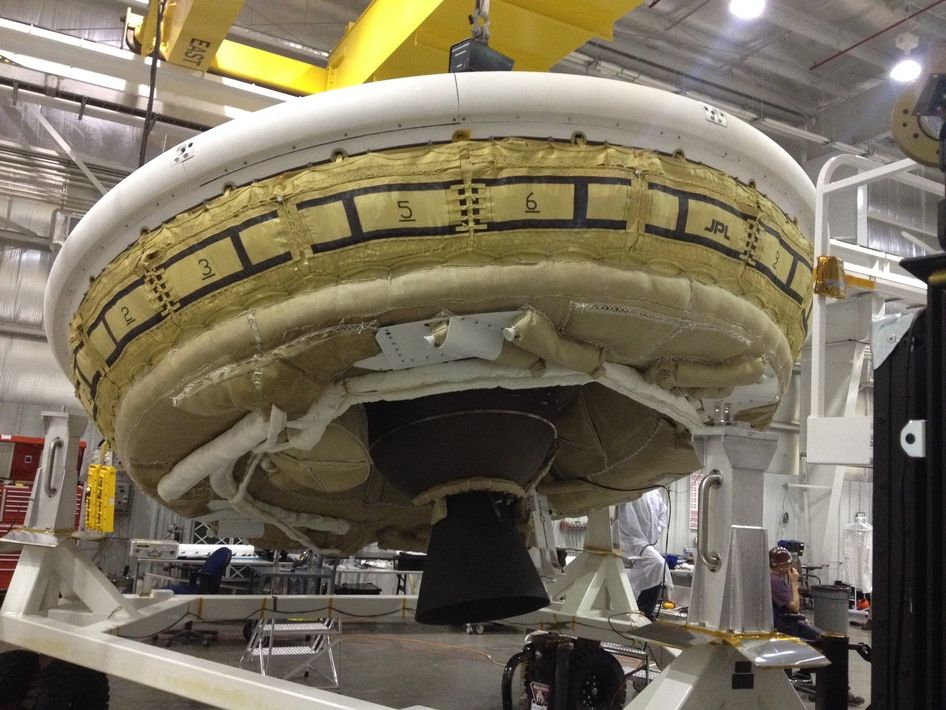 NASA's highly anticipated Low Density Supersonic Decelerator (LDSD) launch won't happen on Saturday. In a press conference today, NASA said that the agency would not be launching its "flying saucer" on June 14, postponing the test flight yet again because of bad weather. (And, yes, NASA actually does refer to the LDSD as the "flying saucer"!)  
Saturday was the last day of the two-week window that NASA had set out for the launch: June 3, 5, 7, 9, 11 and 14 were all potential launch dates, but each time weather conditions precluded the test.
The $200 million project will stay in Hawaii while researchers try to reschedule for later this month. They have to launch the craft in June, July or August, or they will lose their chance to launch for the year. They are hopeful that June still might provide the right weather and wind conditions.
Weather patterns are especially important for this project, which is being launched from the Navy's Pacific Missile Range Facility at Kauai in Hawaii. The LDSD is a giant delivery system, designed to transport large items safely to the surface of Mars. 
Space.com had a good description of how the test of the system, with its Supersonic Inflatable Aerodynamic Decelerator (SIAD-R), was supposed to go: 
During the test, a balloon will carry a test vehicle equipped with SIAD-R and the big parachute to an altitude of 23 miles (37 km). A rocket on the vehicle will then kick on, taking it to supersonic speeds and an altitude of about 34 miles (55 km).

The air is thin at such heights, so it serves as a good analogue for the Martian atmosphere, Clark said.

The SIAD-R and parachute will then deploy in succession. Researchers will analyze how the system worked...
Although NASA does refer to the project as a "flying saucer," some people are still very grumpy about the use of that term, which conjures up images of little green men, conspiracy theories and really bad science fiction special effects. 
From Time:
What NASA is actually doing in Hawaii is test-flying a very early version of a Mars vehicle that will climb dozens of miles in the sky, auger in at 3,000 mph and safely parachute into the ocean—using a balloon the size of a stadium to get the job done. The facts, in this case as in so many other cases, seem nifty enough. So let's stick to them.
Which is, yes, amazing but still does not erase the fact that the LDSD is, in fact, shaped like a saucer and, well…flies.