NASA Dedicates New Facility to Katherine Johnson, the Pioneering Mathematician of 'Hidden Figures'
'I think they're crazy,' the 99-year-old jokingly said of the honor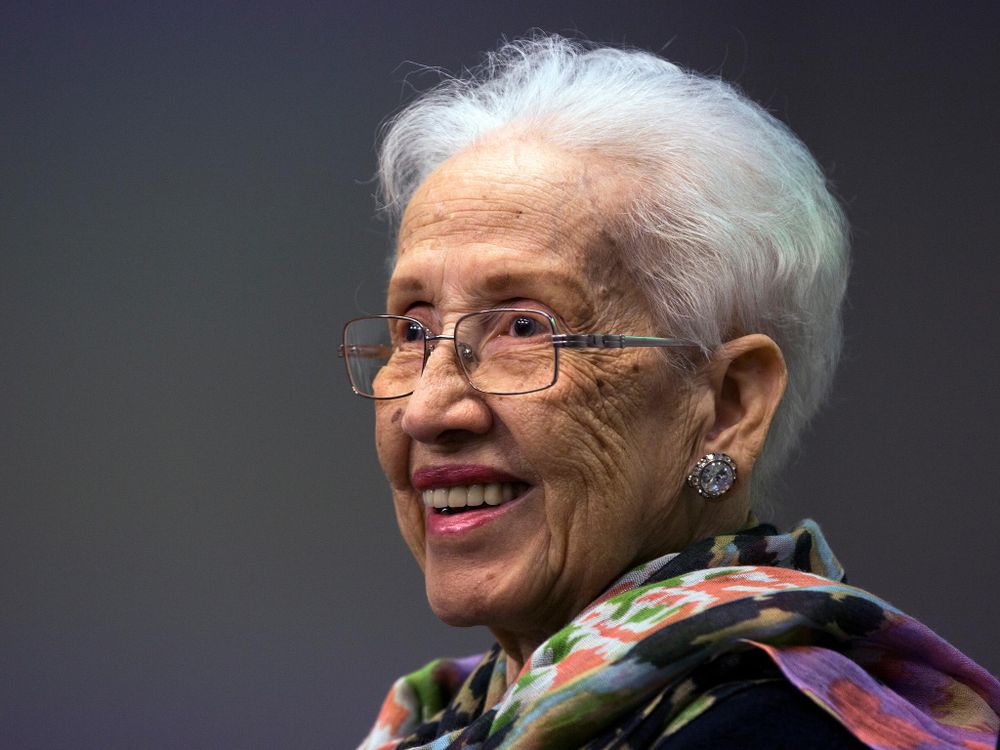 Katherine Johnson, one of the "human computers" hired to perform vital and complex calculations for NASA's early space flights, was virtually unknown to the public for most of her life. But last year, that all changed. In September 2016, Margot Lee Shetterly released her new book Hidden Figures, which was later adapted as a film. The story chronicles the histories of the many African-American women who helped America launch ahead in the space race, and broadcasted Johnson's pioneering contributions far and wide. 
Johnson's legacy was recently commemorated in a major way once again. On Friday, as Ashley Edwards Walker reports for Glamour, NASA opened a sprawling, state-of-the-art facility named in Johnson's honor: the Katherine G. Johnson Computational Research Facility.
The $23-million building spans 37,000-square-feet and, according to a NASA press release, will be used to advance "Langley's capabilities in modeling and simulation, big data and analysis." Johnson, now 99 years old, was on hand for Friday's ribbon-cutting ceremony, which was attended by her family and friends, former NASA "human computers," and students from students from Black Girls Code, among others. Shetterly delivered the keynote address during the dedication of the new Computational Research Facility.
An extraordinarily skilled mathematician, Johnson worked for NASA between 1953 (when the agency was known as the National Advisory Committee for Aeronautics or NACA) and 1986. In the 1930s, as Johnson's NASA biography explains, NACA had taken the "unusual" step of hiring women to perform laborious and complex calculations for wind tunnel tests, and later expanded its efforts to include African-American women.
During her time at the agency, Johnson helped calculate the 1961 trajectory for Alan Shepard, the first American in space. Hidden Figures focuses on her work on the 1962 Friendship 7 mission, which would make John Glenn the first American astronaut to orbit the Earth. NASA had started using computers by that point, but the machines were prone to glitches. Worried about his safety, Glenn reportedly asked for "the girl"—Johnson—to check the computers' orbital equations before his flight.
The mission was a success and, as Ian Johnston notes in the Independent, it revitalized the nation's efforts in the space race with the former Soviet Union, which had made gains when cosmonaut Yuri Gagarin became the first human to enter space in April 1961.
"We are living in a present that they willed into existence with their pencils, their slide rules, their mechanical calculating machines —and, of course, their brilliant minds," she said of Johnson and her fellow human computers, according to the NASA press release.
"At every fork, [Johnson's] talent, her hard work and her character pulled her toward her destiny," Shetterly added. "At every turn, she made a choice to become the protagonist in her own story and then of ours."
Johnson was considerably more demure about her achievements during a pre-taped interview with NASA, when she was asked to share her thoughts about the new facility named in her honor.
"You want my honest answer?" she said with a laugh. "I think they're crazy."
"I was excited for something new," Johnson added. "I always liked something new. But give credit to everybody who helped. I didn't do anything alone but try to go to the root of the question and succeeded there."