NASA and Lego Host 'Build a Planet' Challenge
The event was part of the company's week of #LetsBuildTogether challenges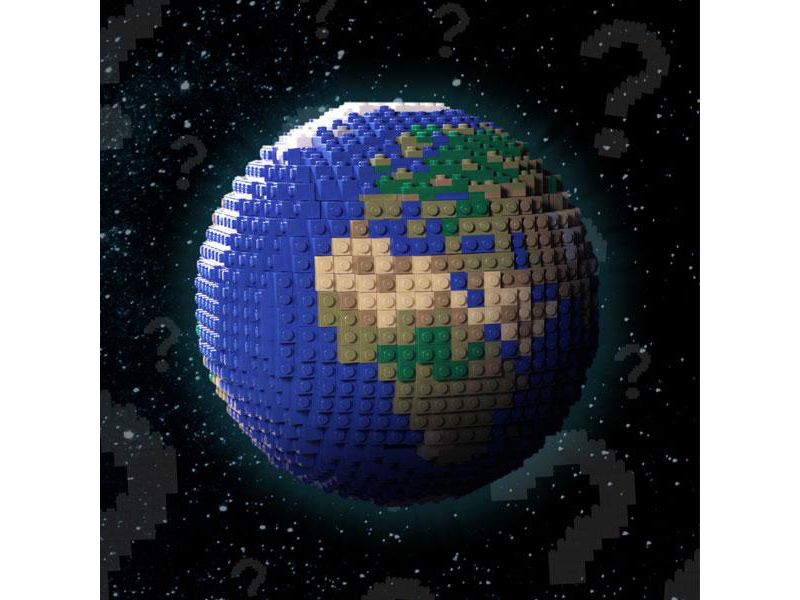 As April 22 marked the 50th anniversary of Earth Day, NASA and Lego joined together on social media to inspire families to celebrate at home. As part of Lego's weeklong creative challenge, they prompted fans to "Build a Planet."
NASA's social media accounts made a strong showing in the challenge, with the NASA Sun and Space, NASA Earth, Johnson Space Center and even the Mars Curiosity Rover contributing their brick-based creations to the Earth Day challenge. The "Build a Planet" challenge is part of the ongoing initiative to encourage learning through play while families are staying home.
"Earthlings, assemble!" NASA said when they shared the challenge on Twitter. "We've teamed up with [Lego] to mark the 50th anniversary of Earth Day and we have a challenge for you: BUILD YOUR OWN PLANET! Share your creations using #LetsBuildTogether and #EarthDayAtHome so we can see your masterpieces!"
In 1968, the Apollo 8 mission's photo of Earth rising over the lunar horizon was hugely influential in sparking the first Earth Day in 1970, as NASA astronaut Jessica Meir says in her Earth Day video. Some of the Lego creations take a similar perspective, to the Earthrise photograph, showing the entire globe against an inky black background, while others show landscapes from above and scientists at work.