Mystery Solved: Footage From a Long-Lost Silent Sherlock Holmes Is Found
William Gillette is responsible for how we see Sherlock Holmes—but the loss of his single silent film was an unsolved mystery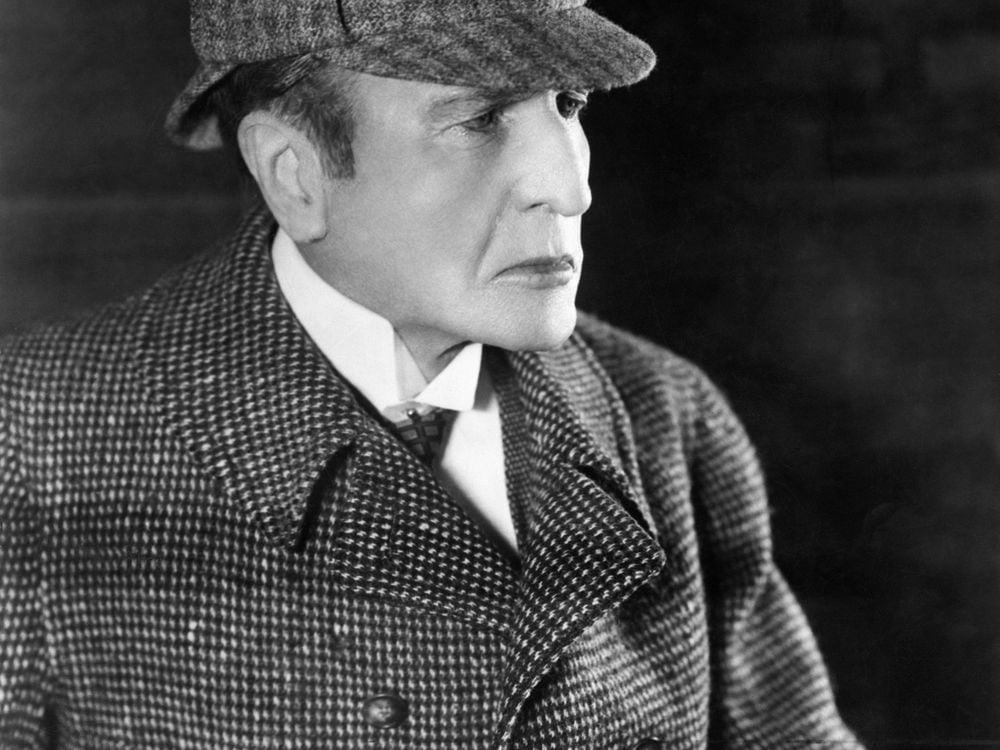 He fiddles with a curved pipe, hangs out in a stunning dressing gown and solves mysteries with an air of unflappable cool. If all three of these characteristics evoke literature's most famous sleuth, you might want to thank a man named William Gillette instead of Sir Arthur Conan Doyle.
Gillette, a star of stage and later the silent screen, was the first actor who captured the public imagination as Sherlock Holmes—and Gillette's portrayal of the detective created a template for the actors who followed. But until recently, the movie that made him famous presented an intriguing mystery of its own.
Film archivists have rediscovered a lost silent Sherlock Holmes film starring Gillette, reports Tom de Castella for BBC News. The missing movie has a long history of vexing Sherlock Holmes enthusiasts desperate for a glimpse of Gillette in mystery-solving action. For decades, its whereabouts were unknown—until it was found safe and sound in the archive of the Cinematheque Française in Paris. 
Now the movie has been restored and will be screened at a Paris film festival in all its calmly deductive glory. (The BBC has clip of the film, too.) That's great news for silent film buffs and would-be sleuths alike. Gillette's stage embodiment of Holmes was so beloved that even Sir Arthur Conan Doyle got swept up—he brought Holmes back to life in print after seeing one of Gillette's performances.
Now modern audiences can experience the actor firsthand in his legendary portrayal of Holmes on screen. "[Gillette] kept the first generation of Sherlockians spellbound," film professor Russell Merritt tells de Castella. "As far as Holmes is concerned, there's not an actor dead or alive who hasn't consciously or intuitively played off Gillette."
But don't think that there aren't plenty of unsolved mysteries when it comes to film portrayals of the fictional detective. The British Film Institute is still seeking a lost version of A Study in Scarlet, a silent Sherlock Holmes mystery starring James Bragington as Holmes.