David Crosby, Folk-Rock Legend, Dies at 81
The counterculture icon was a founding member of the Byrds and Crosby, Stills & Nash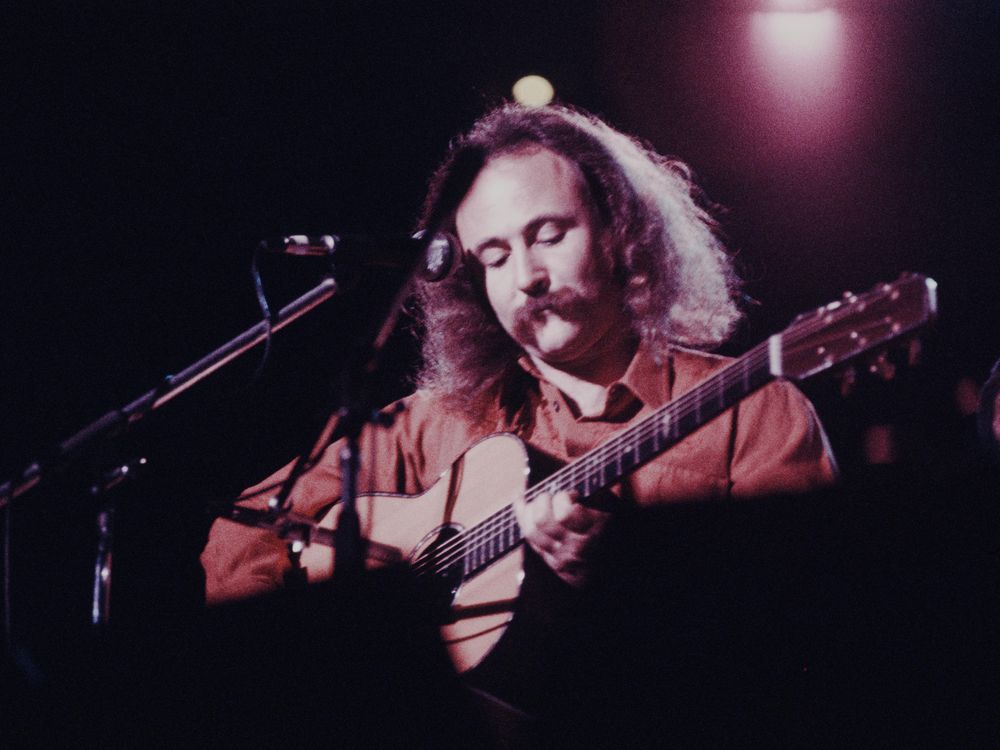 David Crosby, the legendary singer-songwriter who helped define the folk-rock music of the 1960s and '70s, has passed away at age 81.
The two-time Rock & Roll Hall of Fame inductee was a founding member of both the Byrds and Crosby, Stills & Nash, and his singles from both bands frequently soared to the top of Billboard charts. He continued to tour off and on throughout his life.
No cause of death was given, but the musician had suffered from a number of health problems for years, according to the Washington Post's Matt Schudel.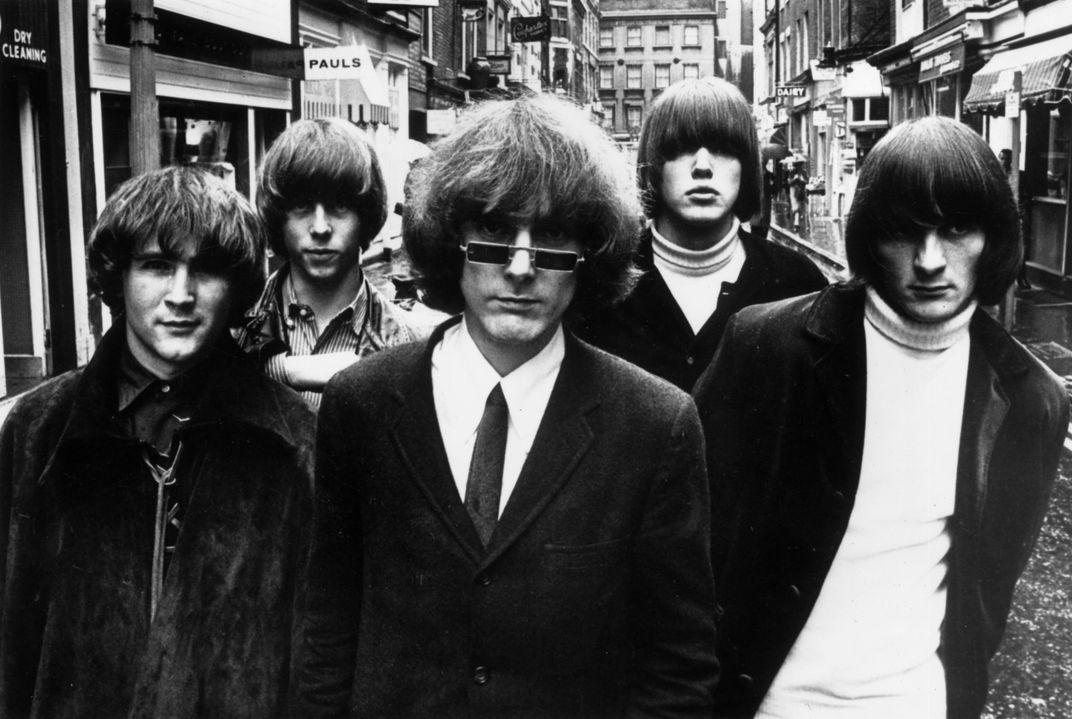 "He was without question a giant of a musician, and his harmonic sensibilities were nothing short of genius," bandmate Stephen Stills tells Rolling Stone's Jon Dolan and Andy Greene. "The glue that held us together as our vocals soared, like Icarus, towards the sun. I am deeply saddened at his passing and shall miss him beyond measure."
Crosby pursued a musical career from a young age, performing with his brother in his teens before going on to join several bands after high school in New York and Los Angeles. He joined up with Roger McGuinn and Gene Clark in 1964, and the group eventually became the Byrds, bringing a folk influence with signature harmonies to the Beatlemania pop-rock that was dominating the airwaves at the time.
"The idea of cooperative effort to make something bigger than any one person could ever do was stuck in my head," wrote Crosby in his 1988 autobiography, Long Time Gone, per NPR's Annie Zaleski and Eric Westervelt. "That's why I love being a harmony singer, why I love being in a group."
The Byrds' covers of Bob Dylan's "Mr. Tambourine Man" and Pete Seeger's "Turn! Turn! Turn!" topped Billboard charts in 1965, rocketing the group to fame. But despite the success of the albums and tours, Crosby left the group just two years later due to creative differences and a personal dispute with McGuinn.
In 1968, Crosby joined up with Stephen Stills (of Buffalo Springfield) and Graham Nash (of the Hollies) to form the supergroup Crosby, Stills, & Nash. The new group's first album was "hailed as a near-masterpiece," per the Post, winning the band a Grammy for Best New Artist. The albums that followed sold millions of copies. Crosby wrote some of the group's most popular songs, including "Almost Cut My Hair," "Long Time Gone" and "Déjà Vu."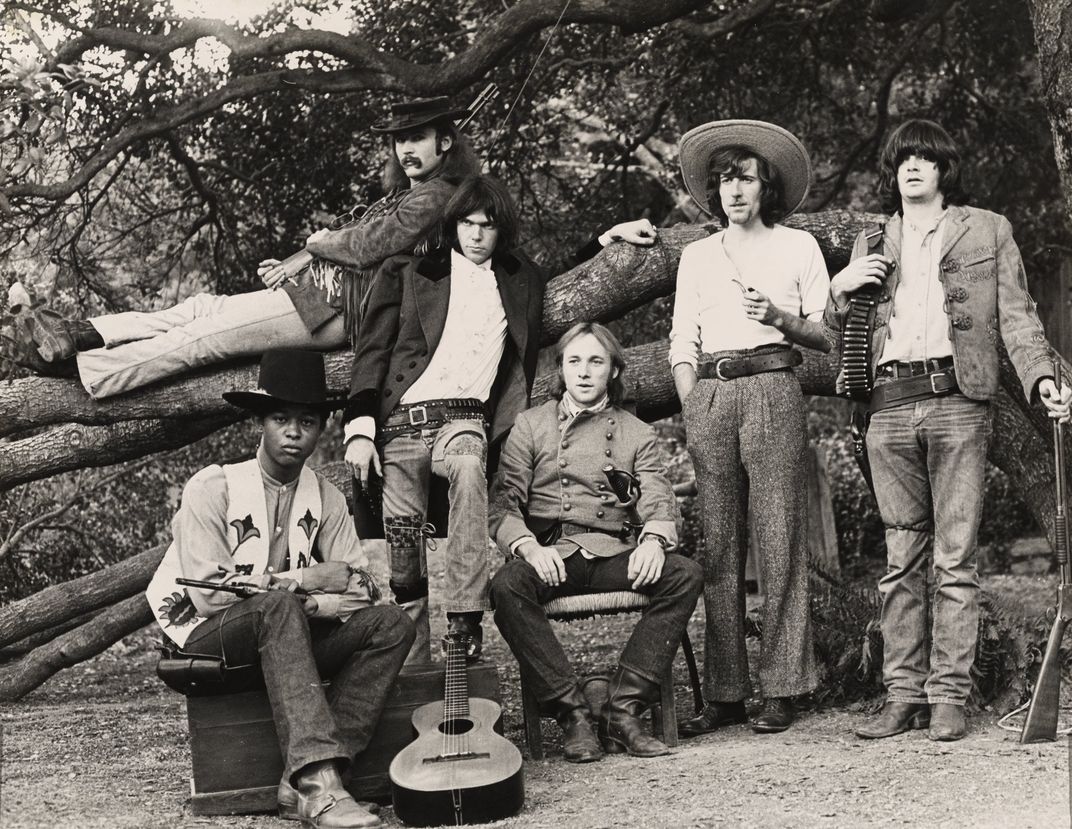 "The voice of a generation sang in impeccable three-part harmony," writes the Rock & Roll Hall of Fame of the group. "Crosby, Stills & Nash took a thoughtful, song-centric approach to music, penning folk hits with messages of change, hope and forward motion."
In 1969, Neil Young joined the group, which changed its name to Crosby, Stills, Nash & Young. The band also performed at Woodstock that year and became a leading voice in the ongoing anti-war movement. 
During these extremely successful years, however, Crosby struggled with drug addiction, a battle he wrote about in his two memoirs and, later in his life, in a column for Rolling Stone. His drug use and increasingly erratic behavior led to escalating tension in the group, which would eventually decide to stop performing with him. He went cold turkey during a stint in prison in the early 1980s; after he was released, he wrote his first memoir, Long Time Gone, about the experience.
"It is with a deep and profound sadness that I learned that my friend David Crosby has passed," writes Nash in a statement. "I know people tend to focus on how volatile our relationship has been at times, but what has always mattered to David and me more than anything was the pure joy of the music we created together, the sound we discovered with one another, and the deep friendship we shared over all these many long years."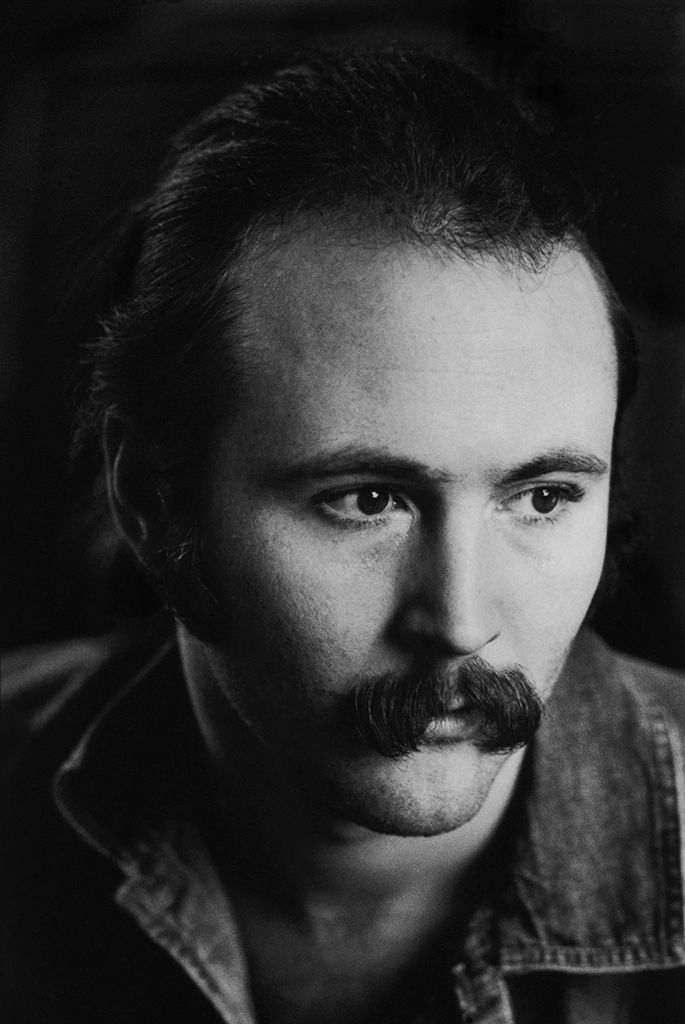 Crosby kept writing and making music for the rest of his life, continuing to tour well into his 70s. He has said that he felt a responsibility to keep making art, and to use his music to make a difference.
"Here's the thing—we're descended, singer-songwriters, from troubadours in the Middle Ages," Crosby told the San Luis Obispo Tribune's Sarah Linn in 2017. "Part of the job should just be to boogie, make you want to dance. Part of the job should be to take you on little emotional voyages that make you feel stuff. And part of the job should be for us to be the town criers."
But in the end, "the music is in charge, and it's my job to serve the songs," he said. "I go wherever they go."