This Music Is Made of Embroidery
Here's what happens when you feed historical cross-stitch through a music box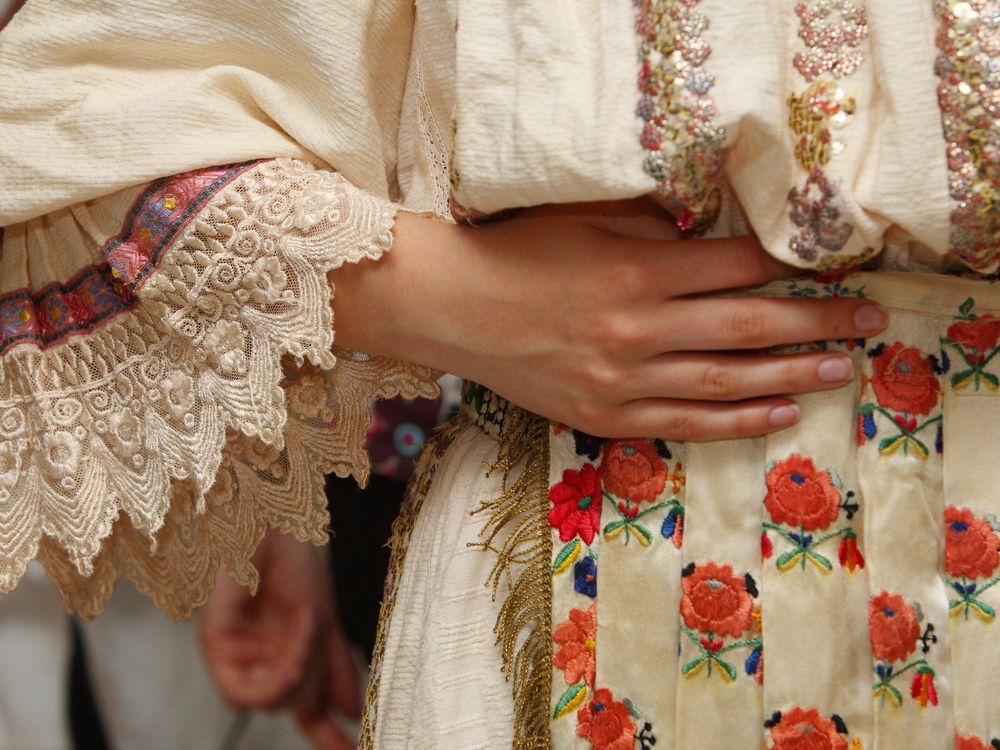 Traditional needlework is complex and beautiful. But is it also music? Textile student Zsanett Szirmay decided to find out what cross-stitch and embroidery sounds like by transferring classic patterns into long strips of laser-cut textiles, which she played on a hand-cranked music box. Listen to the dreamy, slightly eerie results:
Szirmay's installation, "Soundweaving," combines "the borderlands of folk art, design and music." Composer Bálint Tárkány-Kovács helped map and develop the music, which draws from the traditional embroidery of Transylvania and Hungary.
If you can't get enough slightly uncanny music box action, here's another otherworldly melody: survivors remember this musical pig (and its mechanical song) as a strange part of the sinking of the Titanic.
(via Flowing Data)