French Court Orders Musée d'Orsay to Restitute Masterpieces Stolen During World War II
Descendants of art dealer Ambroise Vollard won a legal battle over works by Renoir, Cézanne and Gauguin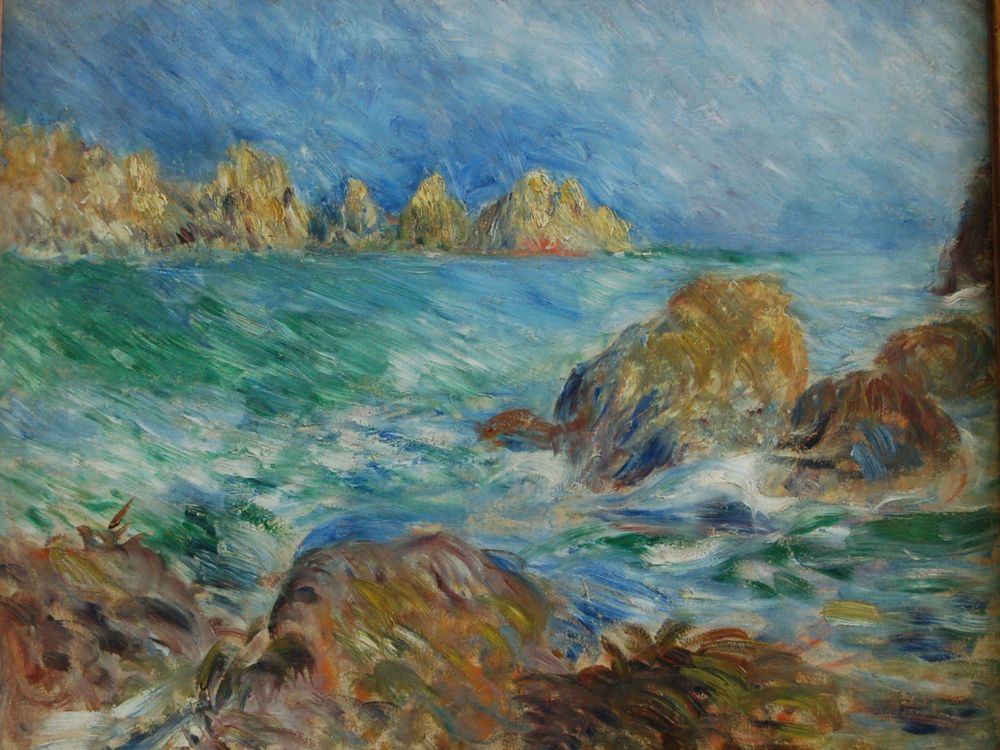 Around the start of World War II, four major paintings were stolen—and sold to the Nazis—after the death of their owner, Ambroise Vollard, an eminent French art dealer. Eventually, they ended up at the Musée d'Orsay in Paris.
Now, a French court has ordered the museum to return the works to Vollard's heirs, reports Vincent Noce for the Art Newspaper.
Two of the pieces are by Pierre-Auguste Renoir: a seascape painting titled Marine Guernsey (1883), as well as a study (1908-1910) for the Judgment of Paris. The others are Still Life With Mandolin (1885) by Paul Gauguin and Undergrowth (1890-1892), a watercolor by Paul Cézanne.
The paintings belonged to Vollard until his death in 1939, when his chauffeur-driven car skidded off a road on the way to Paris. At the time, Vollard was a wealthy and prominent art dealer who had spent his career promoting art world giants such as Pierre Bonnard, Cézanne, Vincent van Gogh, Pablo Picasso and Renoir.
His sudden death resulted in long feuds between his siblings over how his collection of 6,000 or so works should be shared, per the Art Newspaper. His brother Lucien Vollard was his executor; in that capacity, he helped two art dealers, Étienne Bignou and Martin Fabiani, steal some of the works. During World War II, the two dealers sold the paintings to Nazi officers, German museums and dealers.
In 2013, Vollard's heirs asked for the return of seven works they believe Bignou and Fabiani stole, including the four at the Musée d'Orsay. The state denied their request, arguing that the evidence wasn't clear-cut. Additionally, unlike in many similar restitution cases, Vollard was not Jewish, and his property wasn't seized under the laws imposed by Nazi-occupied France.  
The Vollard case made its way through the French legal system over the next decade. Finally, in May 2022, a court ruled that the works had been stolen and illegally sold. The High Court upheld the ruling in November, and the French state has indicated that it won't appeal the ruling.
François Honnorat, one of the heirs' lawyers, tells the Art Newspaper that "although it seems normal for the state to check the history of the works before restitution," he "regrets that the process took ten years." During those ten years, two of the heirs died.
Vollard's descendents are still seeking the return of the remaining three paintings, which include two Renoirs and one Cézanne. 
As restitution efforts gain traction worldwide, several World War II-era cases have made headlines in recent months. Just in the past year, museums and collectors in France, Germany, the Czech Republic and elsewhere have decided to return looted art to the families of the original owners.