Muriel Siebert, First Woman With a Seat on the Stock Exchange, Dies at Age 80
Siebert bought her seat in 1967, but she remained the only woman on the exchange for almost 10 years after that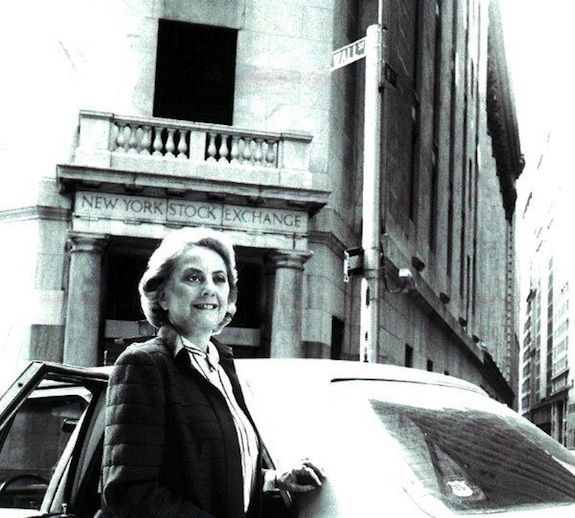 Muriel "Mickie" Siebert was the first woman to buy a seat on the New York Stock Exchange and the first woman to own and lead a firm (which she named Muriel Siebert & Company) that was a member of the exchange. On Saturday, after years of fighting for women on Wall Street, Siebert died from complications of cancer at the age of 80.
Siebert bought her seat in 1967, but she remained the only woman on the exchange for almost ten years after that. She was the first woman superintendent of banking for New York, a pioneer in discount brokerage and the first woman to push back against sexism in Manhattan social clubs, which, at the time, were so male-centric one club refused to let her ride the elevator to a meeting upstairs. She testified against clubs that didn't allow women in. She got a ladies room installed on the seventh floor of the stock exchange by threatening to have a portable toilet delivered. She changed the name on her resume from Muriel Siebert to M.F. Siebert and suddenly receive far more calls.
Getting a seat on the stock exchange in 1967 wasn't easy. Until then, women were only permitted on the floor of the stock exchange as clerks and pages, and only because there were shortages of men during World War II and the Korean War, according to Bloomberg. She asked nine men to sponsor her, and they all said no. The tenth agreed.
"It was 1,365 men and me," she said. Siebert didn't sit back either. She used her position to push for women, donating millions of dollars to underwriting businesses that helped women get started in finance. The New York Times reports:
When she was honored for her efforts in 1992, Ms. Siebert used the luncheon celebration to warn that it was still too soon for women to declare victory in the battle for equality on Wall Street.

"Firms are doing what they have to do, legally," she said. "But women are coming into Wall Street in large numbers — and they still are not making partner and are not getting into the positions that lead to the executive suites. There's still an old-boy network. You just have to keep fighting."
Siebert left the world with many old-boy networks still intact. In her address to Wagner College graduates in 2010, she said, "Do not be afraid to go into uncharted territories. You might find some pretty good things there."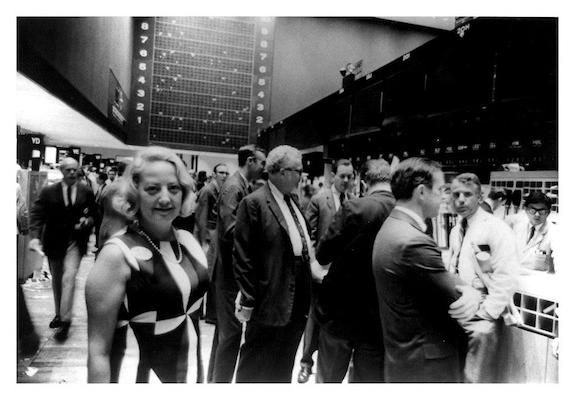 More from Smithsonian.com:
New York Stock Exchange
Google Search Terms Can Predict the Stock Market