The Magical Mind of Gabriel García Márquez Shines Through His Newly Digitized Archive
The University of Texas has digitized some 27,000 documents from the collection of the acclaimed author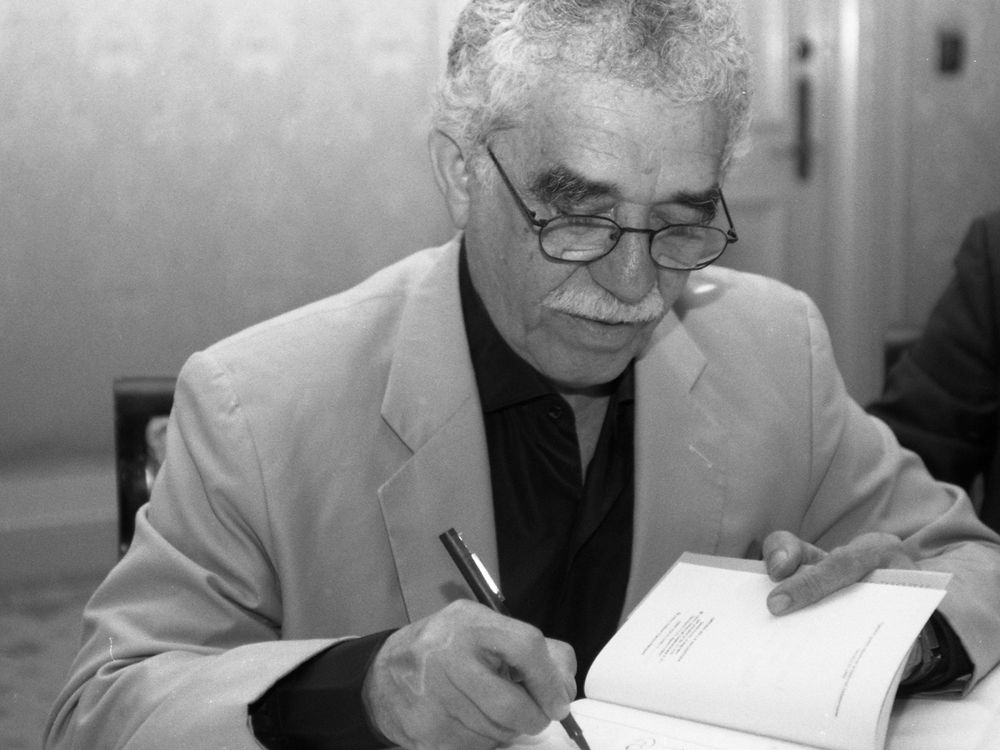 Gabriel García Márquez penned some of the most beloved literary works of the 20th century: One Hundred Years of Solitude, Love in the Time of Cholera and No One Writes to the Colonel, to name but a few. Now, a newly launched digitization project at University of Texas' Harry Ransom Center is giving fans of the Colombian author the chance to delve into his personal archives. As Jennifer Schuessler reports for the New York Times, the Ransom Center has uploaded some 27,000 images of documents in the collection—all of which can be explored online for free.
The University of Texas acquired Márquez's archives for $2.2. million in 2014, not long after the author's death. A substantial portion of that collection has been uploaded to the digital archive, which includes materials from all of Márquez's published works of fiction, a memoir, 22 notebooks and scrapbooks and personal photos, according to a University of Texas press release. Most of the written documents are in Spanish, but the archive has been catalogued in both Spanish and English.
Márquez was born in Aracataca, Colombia, in 1927. He began his career as a journalist, writing for several Colombian newspapers, before turning his attention to fiction. In 1967, he published One Hundred Years of Solitude, a dazzling multi-generational tale that catapulted Márquez onto the global literary scene and established him as leading figure of magical realism. The Ransom archive contains a section devoted to this seminal novel, which includes a number of historical gems: a photo of Márquez hard at work on One Hundred Years of Solitude, a special publication containing reviews of the novel and a typescript stamped with Márquez's signature.
Visitors to the archive can also sift through scrapbooks containing stories by and about Márquez, view his grade school reports, listen to a recording of the author's 1982 Nobel Prize acceptance speech and peruse his personal correspondences. One 1992 letter from Time's assistant editor seeks approval for the translation of a quote that Márquez had provided to the magazine: "The only new idea that could save humanity in the 21st century is for women to take over the management of the world."
As Schuessler points out, it is unusual to have access to a wealth of archival material belonging to a writer whose work is still under copyright. But Rodrigo García, one of the author's sons, said in the University of Texas press statement that his family was "always committed to having [Márquez's] archive reach the broadest possible audience."
The digitized collection will surely be an invaluable asset to students and scholars of Márquez's work—and to anyone who wants to learn more about the man behind the magical realism.