Six Hikers Are Missing in Mt. Rainier's Worst Climbing Accident Since 1981
The climbers are still missing, but authorities suspect they were buried by an avalanche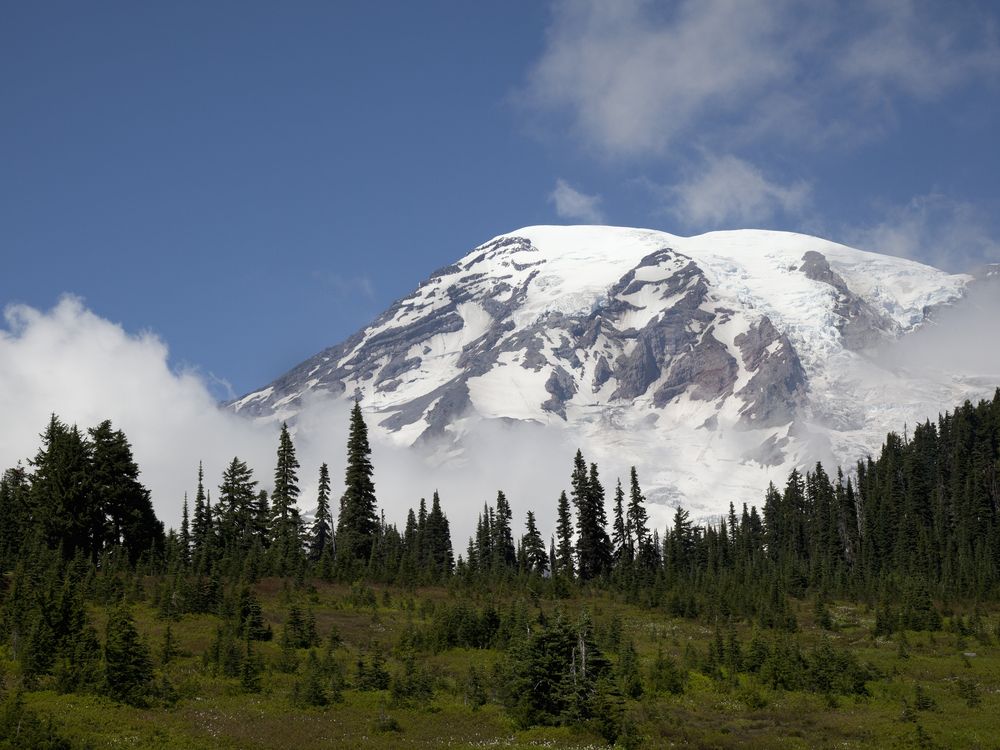 This past weekend, Mount Rainier likely suffered its worst climbing accident since 1981. Six climbers who set out to scale the peak and were due back on Friday have not been heard from since Wednesday. Authorities suspect the climbers were buried by an avalanche, but search and rescue missions have been postponed due to bad weather. 
The AP reports on the difficulty of recovering the climbers' remains: 
The danger of recovering the bodies of the two guides and four climbers believed to have fallen 3,300 feet from their last known location is too great, park officials say.

"People are very understanding that we cannot risk another life at this point," Patti Wold, a Mount Rainier National Park spokeswoman, said Sunday.
According to Backpacker, Mt. Rainier, a volcanic peak two hours south of Seattle, is one of the most dangerous climbs in the U.S. The path to the summit is steep, but more deadly are the "fierce storms that roll off the Pacific and shroud Rainier in blinding fog and snow, turning the Muir into a huge, featureless killing field."
The six climbers who disappeared were attempting to scale the mountain from the Liberty Ridge, "one of the most technical and physically demanding climbs ... in the lower 48 states," The New York Times reports. Most of the missing climbers' names have not been released, but they were traveling with Alpine Ascents International, a company that requires its climbers, at minimum, to be able "to carry a 50-pound pack up and down stretches of slopes angled at 40 to 50 degrees," the Times reports, and to posses certain technical skills. 
Over the years, around 90 people have died while attempting to summit the mountain, the Times reports, while another 290 have died elsewhere on the mountain, Backpacker adds. If the six missing climbers did indeed die on the mountain, then this accident counts as the worst one since 1981, when 11 climbers were killed by an ice fall.