More Than 350 New UFO Sightings Added to U.S. Government Records
Officials speculate these may include balloons, drones, airborne plastic bags or birds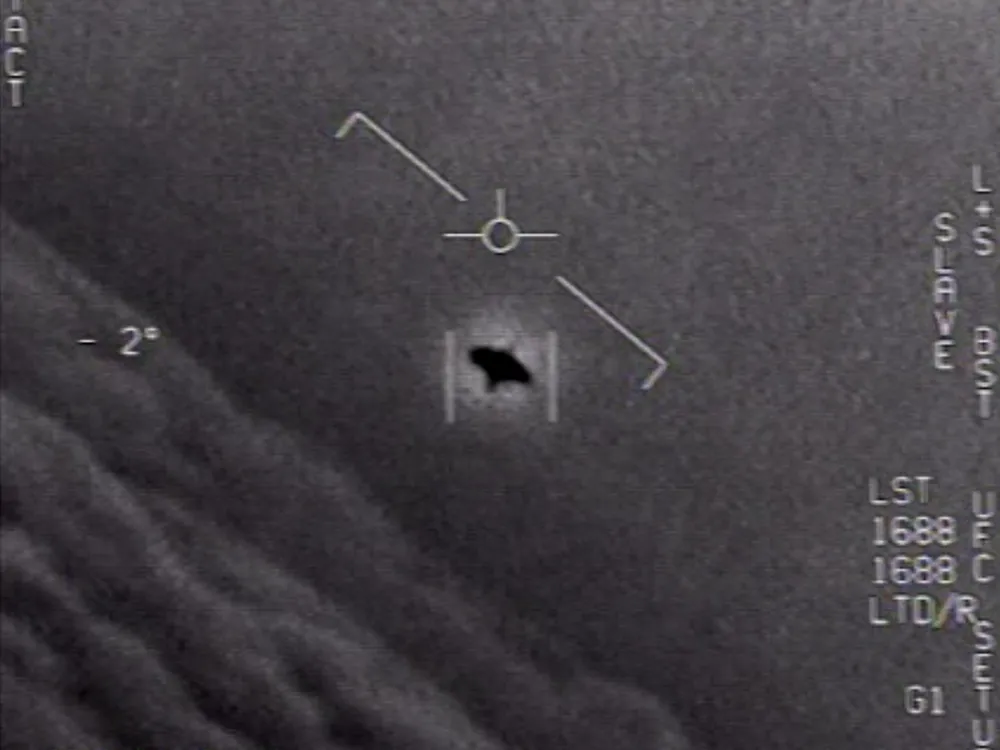 The United States government has logged more than 350 new reports of UFOs—or, as officials call them, "unidentified aerial phenomena" (UAP)—since March 2021, according to a report from the Office of the Director of National Intelligence (ODNI) released last week.
Of the 366 new UAP records, more than half were listed as having "unremarkable characteristics," with 163 characterized as "balloon or balloon-like entities." The other "unremarkable" sightings were characterized as drones or drone-like objects, or attributed to clutter like airborne plastic bags, weather events or birds.
However, 171 of the UAP reports remain uncharacterized and "have demonstrated unusual flight characteristics or performance capabilities and require further analysis," according to the report.
Contrary to what some may believe, tracking UAPs is not all about finding aliens. Unknown objects in American airspace could pose national security or safety risks, perhaps as foreign surveillance attempts or as hazards to airplanes. Last summer, the All-Domain Anomaly Resolution Office (AARO) was created under the Department of Defense to aid in the study of UAPs, and the office coordinated with the ODNI for the new report.
At a media roundtable last month, the AARO's director, Sean Kirkpatrick, said the office is committed to being transparent with the public and declassifying information about UAPs while protecting classified information and national security.
"We take UAP reports seriously," said Kirkpatrick at the event. "Unidentified objects in the skies, sea and space pose potential threats to safety and security, particularly for operational personnel. AARO is leading a focused effort to better characterize, understand and attribute these objects and is employing the highest scientific and analytic standards."
Between 2004 and 2021, the ODNI recorded 144 UAP reports, according to a preliminary assessment released in June 2021. Since that time, the office has received 247 new UAP reports and added 119 recently unearthed past events that were not initially included in the 2021 assessment. This brings the total to 510 UAP reports as of August 2022.
Most of the new additions to that list stem from sightings by U.S. Navy and Air Force pilots and operators who observed UAPs while performing operational tasks. The investigators attribute the uptick of reports to a greater knowledge of the potential threats UAPs present as well as "reduced stigma surrounding UAP reporting," according to the new report.
Alongside efforts by the ODNI and the AARO to study UAPs, a team of NASA researchers announced in October that they were beginning to formally investigate the phenomena, with plans to report their findings to the public by mid-2023.
"I appreciate the effort undertaken by the ODNI … and their commitment to ensuring transparency by releasing an unclassified summary to the American public," Representative Adam Schiff of California tells CNN's Katie Bo Lillis and Kristin Fisher. "Unidentified aerial phenomena remain a national security matter."
When it comes to aliens, though, the new report does not characterize any of the sightings as having an extraterrestrial origin. But at last month's roundtable, a journalist asked if any UAP sightings have been attributed to a space alien.
"We have not seen anything that would lead us to believe that any of the objects that we have seen are of alien origin, if you will," Ronald Moultrie, the under secretary of defense for intelligence and security, said at the event. "If we find something like that, we will look at it and analyze it and take the appropriate actions."