More Than 250 Journalists Are Languishing in Prisons Around the World, Report Says
The Committee to Protect Journalists documents the worrying trend it characterizes as the "new normal"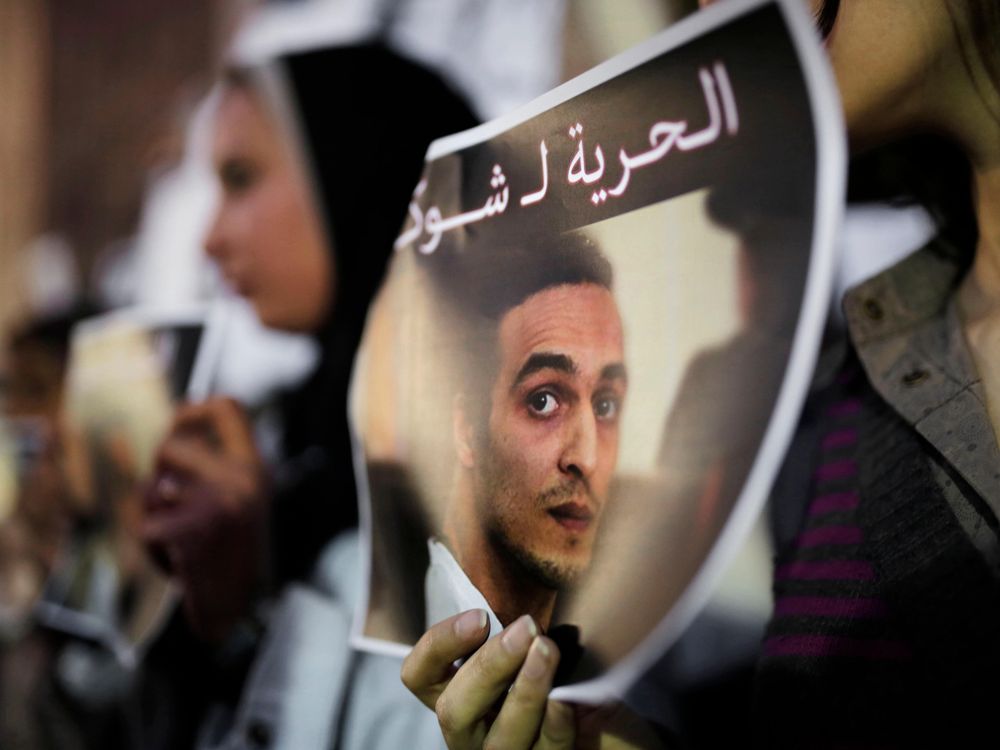 For the third year in a row, more than 250 journalists are imprisoned across the globe—a worrying trend that the Committee to Protect Journalists describes in a recent report as the "new normal."
At least 251 journalists are currently in prison for "crimes" connected to their work, according to the survey. This year's numbers aren't quite as high as they were in 2016 and 2017, when 259 and 262 journalists were imprisoned, respectively. But collectively, the CPJ says, "[t]he past three years have recorded the highest number of jailed journalists since CPJ began keeping track." According to Rick Gladstone of the New York Times, the organization has been collecting data on this issue since 1990.
With at least 68 reporters in its prisons, Turkey was responsible for jailing the most journalists—a stranglehold on the press that's ironic, as the Atlantic's Krishnadev Calamur points out, given that Turkey has positioned itself as one of the most vocal critics of the murder of Washington Post columnist Jamal Khashoggi, which was perpetrated in Saudi Arabia's consulate in Istanbul. Every one of Turkey's imprisoned journalists is facing "anti-state" charges, such as belonging to or aiding terrorist organizations.
China had the next highest number of reporters behind bars, with 47 imprisoned journalists. The most high profile example involved the disappearance of award-winning photojournalist Lu Guang, a U.S. resident, who vanished in early November while traveling to China's Xinjiang region, where around 1 million of the country's Uighur Muslim ethnic minority are reportedly being held in what the U.N. has described as a "massive internment camp that is shrouded in secrecy." Police recently confirmed that Lu has been arrested; the charges against him are not clear.
Egypt, which rounds out the list of top three offenders with at least 25 journalists in prison, goes to "transparently ridiculous lengths to keep critical journalists behind bars," the CPJ writes. As an example, it cites the case of photojournalist Mahmoud Abou Zeid, who has been imprisoned since August of 2013, when he was arrested while photographing Egyptian forces as they dispersed an anti-government sit-in. Zeid has been accused of a wide range of offenses, including weapons possession, murder and attempted murder.
The new report documents a number of other findings and worrying trends. Politics and human rights are the riskiest beats for reporters to cover, according to the survey. Female journalists now make up 13 percent of all imprisoned reporters, up from 8 percent last year. The number of reporters jailed on charges of "false" news has jumped to 28 globally, more than three times the number two years ago. CPJ does not delve into the cause of the increase, but it does note that it coincides with "heightened global rhetoric about 'fake news,' of which U.S. President Donald Trump is the leading voice."
The United States, as it happens, does not have any journalists in jail as of December 1, though nine were arrested throughout the course of the year. The report notes that American journalists have contended with "hostile rhetoric and fatal violence in 2018." And Elana Beiser, the report's author, contends in an interview with CNN's Tara John, that the U.S. is not doing enough to stand up for the rights of persecuted journalists abroad.
"You don't see pressure from any kind coming from the White House, at least publicly," she says, adding that "it is striking that for so many years authoritarian governments can throw people in jail and feel no consequences or international pressure to do otherwise."