Monopoly Tokens Are Being Updated, And Your Favorite One Could Get the Ax
On February 5, players may have a Monopoly identity crisis as one of the classic Monopoly pieces is sent to jail for good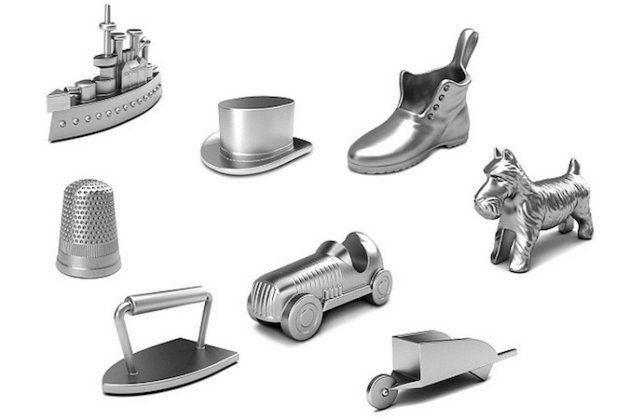 Are you a race car, iron, scottie dog, wheelbarrow, shoe, top hat, thimble or battleship? On February 5, you may have a Monopoly identity crisis. Hasbro has decided to retire one of its iconic board game pieces and is letting fan voters decide which one will go permanently to jail, USA TODAY writes.
While one of the classic tokens will be retired, a new one will be introduced to take away some of the sting. Fans can also vote on that, too. The new options, a bit more modern than their predecessors, include a cat, a diamond ring, a guitar, a helicopter and a robot. The winning newbie will first come out in board games released this summer.
Hasbro said they decided to make the change in an effort to "freshen up" the brand and create a sense of newness. The company chose the five new potential pieces by honing in on conversations and suggestions from their 10 million Facebook followers.
But Monopoly players are quite passionate about their tokens. In the official game rules, for example, players vying over the same game piece have to roll to see who gets to use the choice avatar. "There's a love affair with the token that each player has settled on over time. It's very seldom that you see a player not care about what token represents them on the game board," Philip Orbanes, a Monopoly expert, told USA Today.
If she felt really strongly about it, though, a player who has been using the top hat for decades could probably just borrow a token from one of the 275 million copies of the board game that have been produced since the first edition came out in 1935.
More from Smithsonian.com:
Playing Pandemic, the Board Game
Games to Play Around the Dinner Table