Monarchs May Soon Land on the Endangered Species List
Scientists fear that the butterfly's population will continue to drop due to the loss of the its food source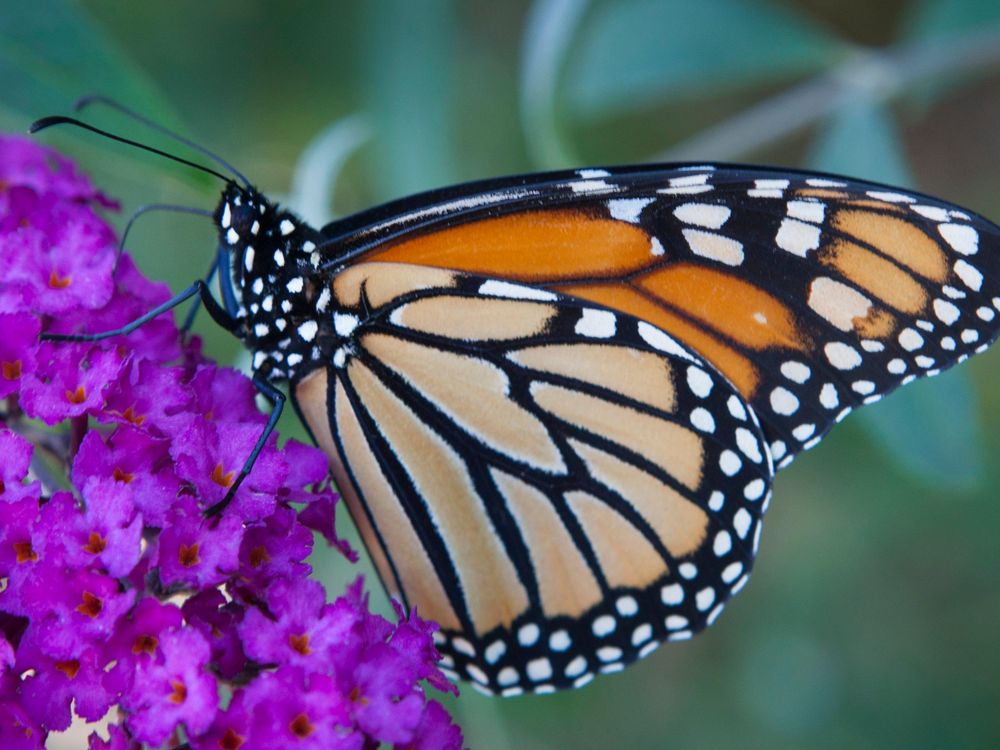 Every year in late summer, monarch butterflies embark on an incredible migration. As the temperatures in the United States and southern Canada begin to drop, the bugs take off for the warmer weather in central Mexico and central and southern California—surviving trips spanning between 1,200 and 2,800 miles. But, as the numbers of butterflies taking that big journey drastically decrease, scientists are increasingly worried about the continuation of the species.
In 1996, an estimated 1 billion monarchs made the trip down to Mexico, as opposed to the mere 35 million that did so in 2013—that's an almost 90 percent decrease over the last two decades. The primary culprit for the drop is the rapid loss of the monarch caterpillar's sole food source, milkweed. Normally, milkweed grows easily in fields and gardens and around roadways, but it has become a casualty of human expansion and agricultural practices. (While genetically modified crops can resist poisonous herbicides, typically unwanted plants like milkweed are killed off.) 
Without milkweed, there are no monarchs. Adding to the butterfly's woes is increased deforestation of the mountains where they spend the winters.
Upon the urging of the several conservation groups, the U.S. Fish and Wildlife Service announced last week that it would consider listing the butterfly under the Endangered Species Act. The move would offer habitat protection and outlaw killing, collecting or trading monarchs across state lines.
As the U.S. Fish and Wildlife Service conducts a review of population numbers and existing conservation efforts over the next year, advocates hope the protective measure will indeed be implemented to help rescue the future of the iconic black and orange bug. In the meantime, some monarch conservation groups are offering free milkweed seeds to anyone who is willing to pitch in to help save the species.