MoMA Introduces Museumgoers to a Different Georgia O'Keeffe
A new exhibition dives into the artist's works on paper to gain a deeper understanding of her process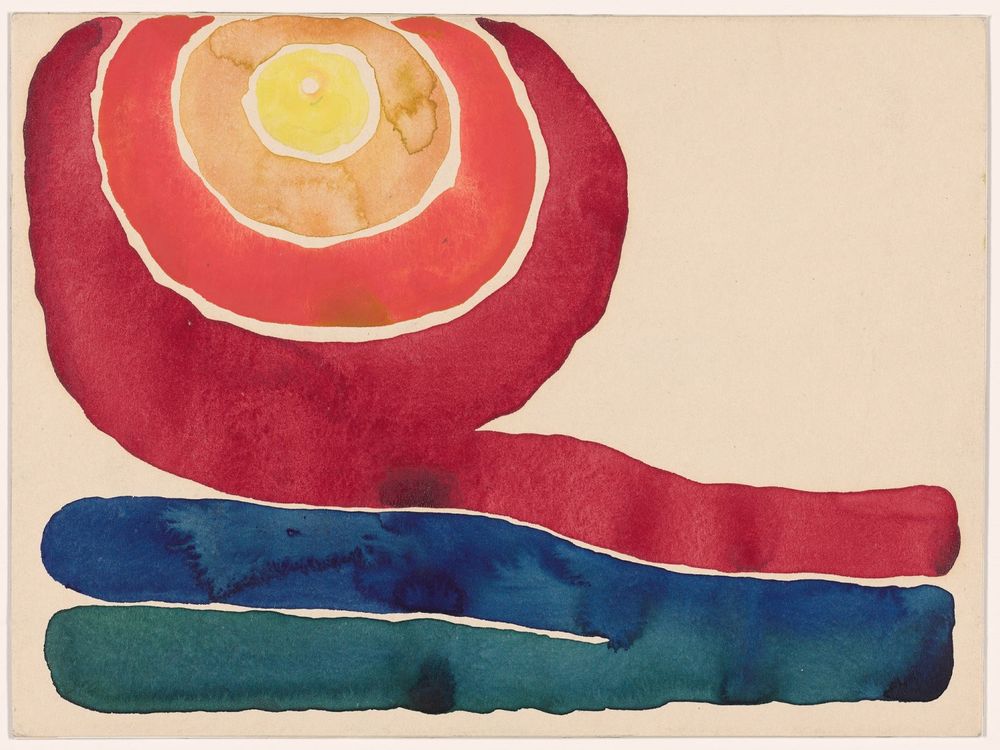 The Museum of Modern Art is betting that you don't know Georgia O'Keeffe as well as you think.
The late American artist is best known for her large-format oil paintings of flowers and desert landscapes. But a new exhibition at the Midtown Manhattan museum titled "Georgia O'Keeffe: To See Takes Time" looks at 120 of the artist's rarely seen works on paper. Eight O'Keeffe paintings that correspond to her drawings are also on display.
The show includes landscapes, stars, flowers, portraits and nudes made from charcoal, watercolor, pastel and graphite. Some works are realistic and others abstract. The range is vast, so much so that viewers may have a hard time believing that O'Keeffe was the one behind every piece.
"O'Keeffe is a well-loved and not often sufficiently understood artist," Samantha Friedman, the exhibition's curator, told ARTnews' Tessa Solomon. "I included a charcoal drawing of O'Keeffe's in our [2020] show 'Degree Zero,' and people were shocked to learn it was hers. It did not correspond to their expectation of this artist's work."
Drawings such as "Black Lines," "First Drawing of the Blue Lines," and "Blue Lines X" contain thin black abstract lines that resemble tall water birds. Not exactly the colorful oil-painted florals one typically associates with the artist, these works also strike a contrast with her realistic portraiture on display in the exhibit. Of her depiction of American painter Beauford Delaney, the New York Times' Roberta Smith writes, "O'Keeffe seems to have been captivated by Delaney; her portraits of him reveal a degree of warmth that is not often expressed so openly in her work."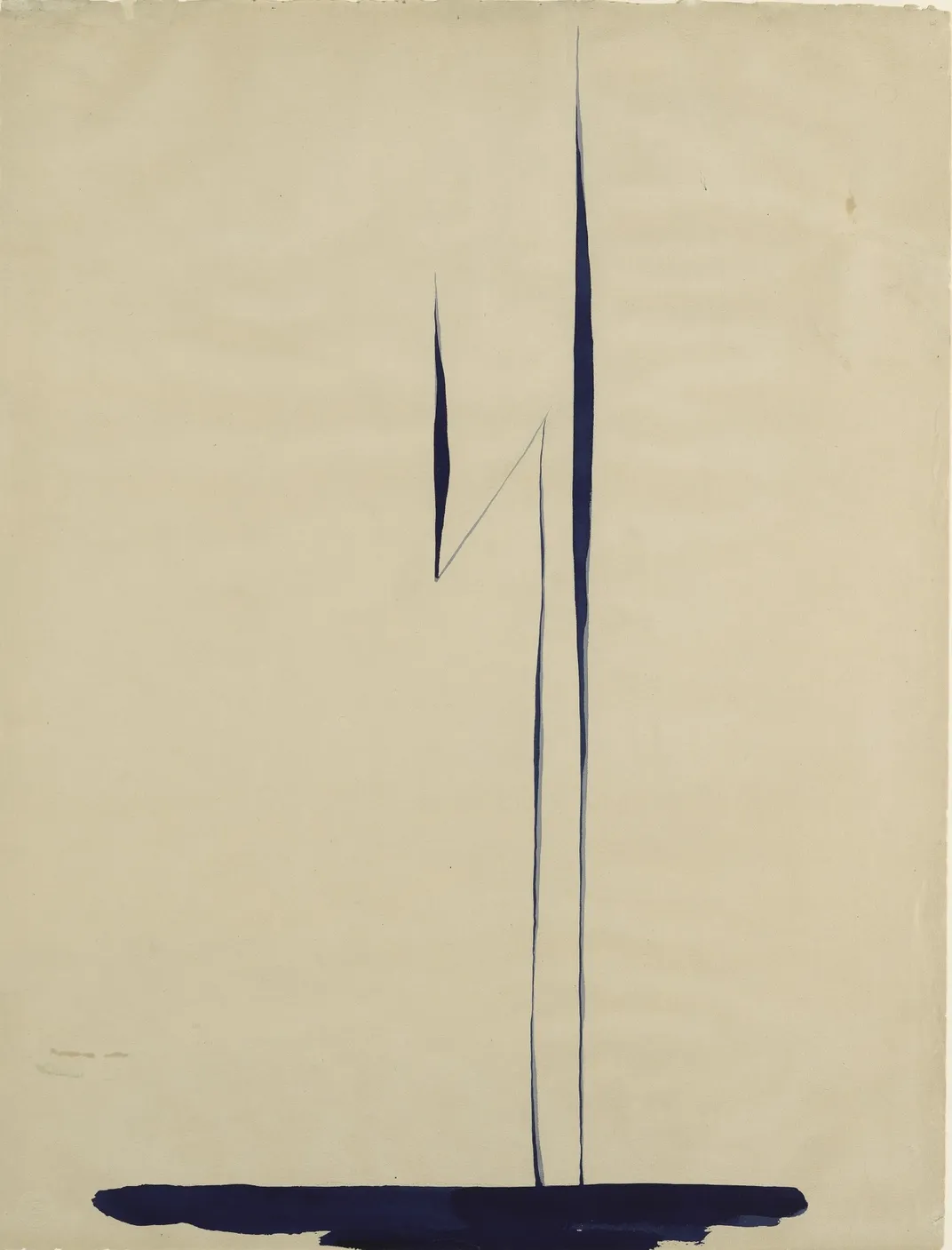 The show spans decades of O'Keeffe's career, from 1915 to 1964. In dissecting works on paper, viewers will be able to see her process and the serialization of her ideas as she returns to the same themes again and again. Unlike canvas, which is weighty and expensive, paper is cheap and portable. It's a material she used often in her early career to experiment––and she would continuously return to it throughout her life.
"Paper is absolutely central to Georgia O'Keeffe's development as an artist," says Laura Neufeld, associate paper conservator at MoMA. "It was a foundational material that she was comfortable coming back to when she needed to experiment, develop an idea, or reset her artistic practice."
Friedman notes that O'Keeffe was extremely particular about the choice of paper that she used when creating a drawing, often picking high-quality materials. "A stack of [paper] almost a foot high makes me feel downright reckless," the artist wrote in a letter to her husband, Alfred Stieglitz. Paper crinkles and changes its shape when paint or charcoal is applied to it, and O'Keeffe embraced this quality when creating her work.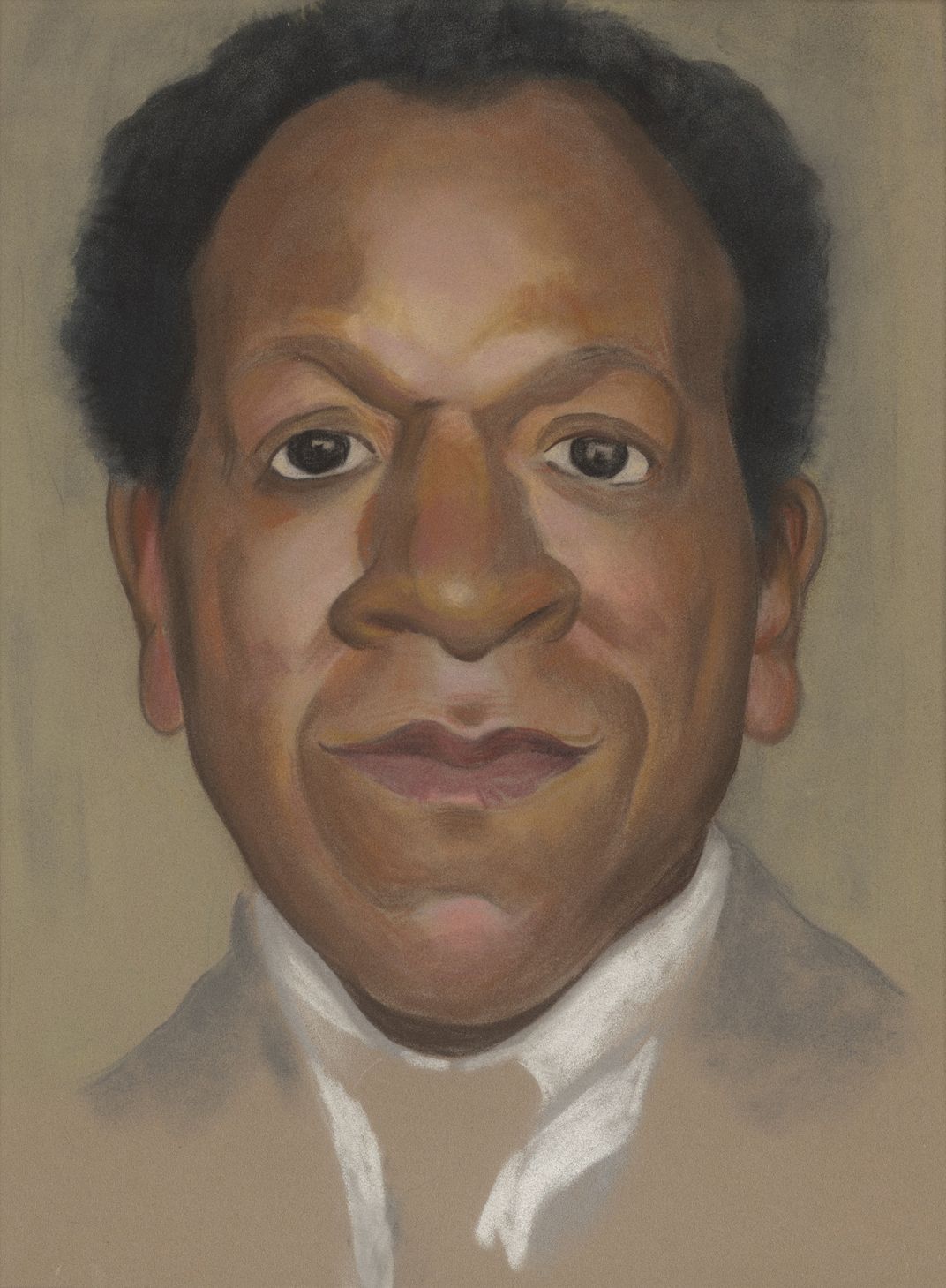 "This [exhibit] takes us to the molten core of a great artist's genius, restoring our curiosity about a body of work that is too often checked off as a known quantity," writes the Washington Post's Sebastian Smee. "It brings together not just individual masterpieces but, more subtly, the many series of works O'Keeffe made in response to the same subjects."
One of those "same subjects" that O'Keeffe repeatedly returned to is her watercolor series of the "Evening Star." "That evening star fascinated me," O'Keeffe writes in her autobiography. "I had nothing but to walk into nowhere and the wide sunset space with the star."
The exhibition reunites all eight works in her "Evening Star" series, which O'Keeffe painted in colors ranging from bold hues to pastels. Some of the stars have hard, neat edges. Others are hazy and cloudlike. As seen throughout the exhibit, she returns to the same large circular forms. They appear when she depicts the scroll of a violin, and again through a curled-up fetus in the womb.
Through the practice of seeing these shapes over and over through different meditations, viewers become aware of O'Keeffe's fascinations. They can begin to unpack what was going through her mind and the freedom she felt testing ideas on paper.
"As O'Keeffe became O'Keeffe, I have to wonder if she started to feel constrained by expectation, to stay within the lines of her carefully crafted persona," writes the Boston Globe's Murray Whyte. "In this show, filled with what might be seen as minor works, there's none of that; it's bursting with the joy of making, again and again."