Model Your New Year's Resolutions After Marilyn Monroe's in 1955
The actress wrote that she wanted to "keep looking around me — only much more so"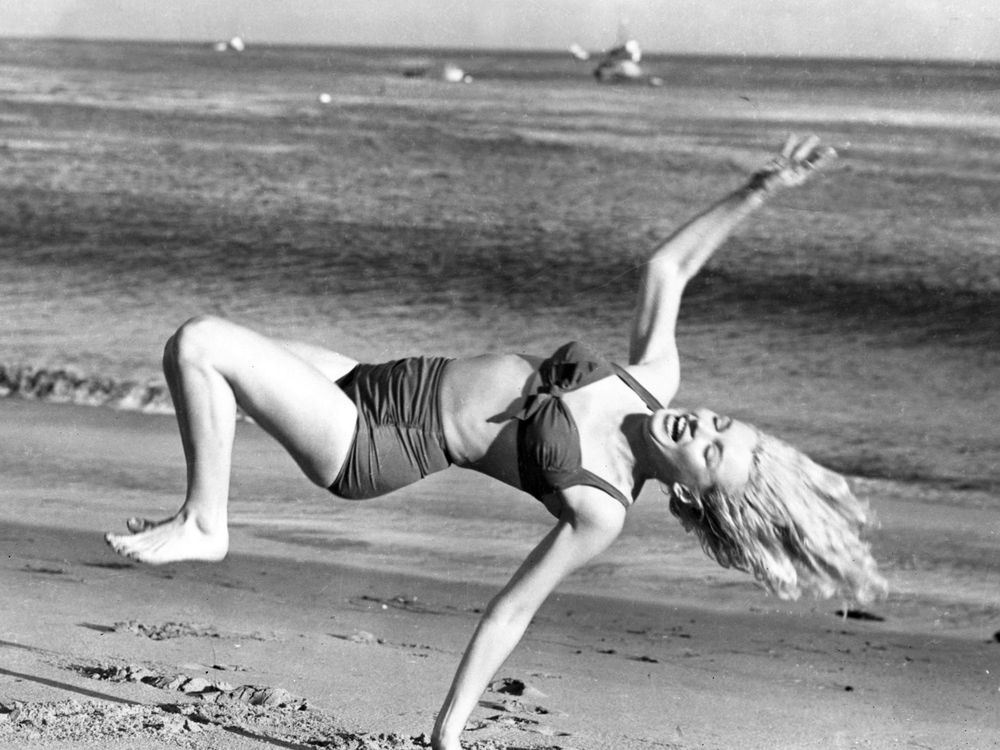 Marilyn Monroe's good looks catapulted her to fame and cemented her public persona as a blonde sex symbol. At the end of 1955, she was 29 and had already made Gentlemen Prefer Blondes, How to Marry A Millionaire, and The Seven Year Itch. But Monroe, born Norma Jeane Mortenson, had a more complex private life and wanted more. 
Her library boasted four hundred books, writes Maria Popova at Brain Pickings. And her poetry "reveals a complex, sensitive being who peered deeply into her own psyche and thought intensely about the world and other people." It's that true person that shines through in Monroe's resolutions, written in an address book in late 1955. For Vanity Fair Joanna Robinson notes that year marked the beginning of her relationship with Lee Strasberg and his prestigious Actor's Studio. 
Here's the transcription of her resolutions. (Uproxx posted a photo of the original scan.)
z — go to class – my own always – without fail

x – go as often as possible to observe Strassberg's other private classes

g – never miss actor's studio sessions

v – work whenever possible – on class assignments – and always keep working on the acting exercises

u – start attending Clurman lectures – also Lee Strassberg's directors lectures at theater wing – enquire about both

l – keep looking around me – only much more so – observing – but not only myself but others and everything – take things (it) for what they (it's) are worth

y – must make strong effort to work on current problems and phobias that out of my past has arisen – making much much much more more more more more effort in my analisis. And be there always on time – no excuses for being ever late.

w – if possible – take at least one class at university – in literature –

o – follow RCA thing through.

p – try to find someone to take dancing from – body work (creative)

t – take care of my instrument – personally & bodily (exercise)
try to enjoy myself when I can – I'll be miserable enough as it is.
Monroe's professional goals paid off: Vanity Fair writes that her next performances, including those in Bus Stop and Some Like it Hot, "are considered comedic and dramatic classics showcasing a depth and range only hinted at in Monroe's earlier performances."
If you're still looking for inspiration for your own resolutions, take a gander at Brain Pickings' selections of some unusual lists penned by other creatives.