'Moana' Will Set Sail Again in Disney's Live-Action Remake
Dwayne Johnson will co-produce the film—and reprise his role as the demigod Maui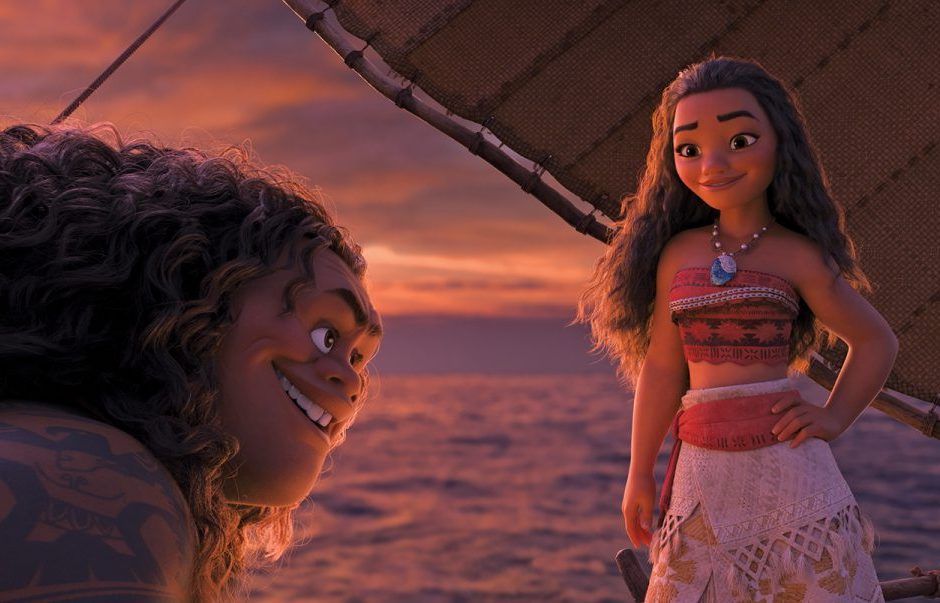 Following in the footsteps of Beauty and the Beast (2017), The Lion King (2019) and The Little Mermaid (2023), the Disney hit Moana is getting a live-action remake.
Disney announced the news during its shareholder meeting last week with a recorded message from Dwayne Johnson, who voiced the demigod Maui in the animated film, which was released in 2016.
"This story is my culture, and this story is emblematic of our people's grace and warrior strength," says Johnson in a statement from Disney. "I wear this culture proudly on my skin and in my soul, and this once-in-a-lifetime opportunity to reunite with Maui—inspired by the mana and spirit of my late grandfather, High Chief Peter Maivia—is one that runs very deep for me."
Johnson, Dany Garcia and Hiram Garcia will produce the film through their company Seven Bucks Productions, along with Beau Flynn of Flynn Picture Co. Auli'i Cravalho, who voiced Moana in the animated film, will be an executive producer. 
In general, Disney has been hesitant to remake any 21st-century movies, according to Borys Kit of the Hollywood Reporter. "The studio's strategy now seems to be changing," he writes, "and it may not be long before movies such as Frozen or Tangled are targeted."
A live-action version of Lilo & Stitch, which originally hit theaters in 2002, is also currently in preproduction. Moana, in contrast, premiered only six years ago. While a release date hasn't been announced, the new film could come out within a decade of the original. 
The award-winning animated film, which Lin Manuel-Miranda wrote original songs for, brought in more than $600 million at the box office, and it has remained popular since its release. In 2017, a version of the film translated into the Maori language made a splash in New Zealand. It was also among the 15 most-streamed movies in the United States in 2022, according to Disney. 
Even so, Moana has its critics. While Disney assembled an advisory board to guide the portrayal of Pacific Islanders, some argue that the film relies on cultural stereotypes, as Doug Herman, former geographer at the Smithsonian's National Museum of the American Indian, wrote in Smithsonian magazine in 2016. 
Still, many others have lauded the details the story gets right, added Herman, such as the title character's strong will and a broader focus on navigation and wayfinding. 
"[Moana] has had such a profound impact on how we think of Disney princesses," says Cravalho in the statement. "Moana's strength and perseverance are inspiring—to audiences around the world, to me and to everyone who helped bring her to life. I'm looking forward to sharing her story in a whole new way."