Minnesota Town Gets Veterans Memorial Covered With Satanic Imagery
It's America's first satanic monument on public grounds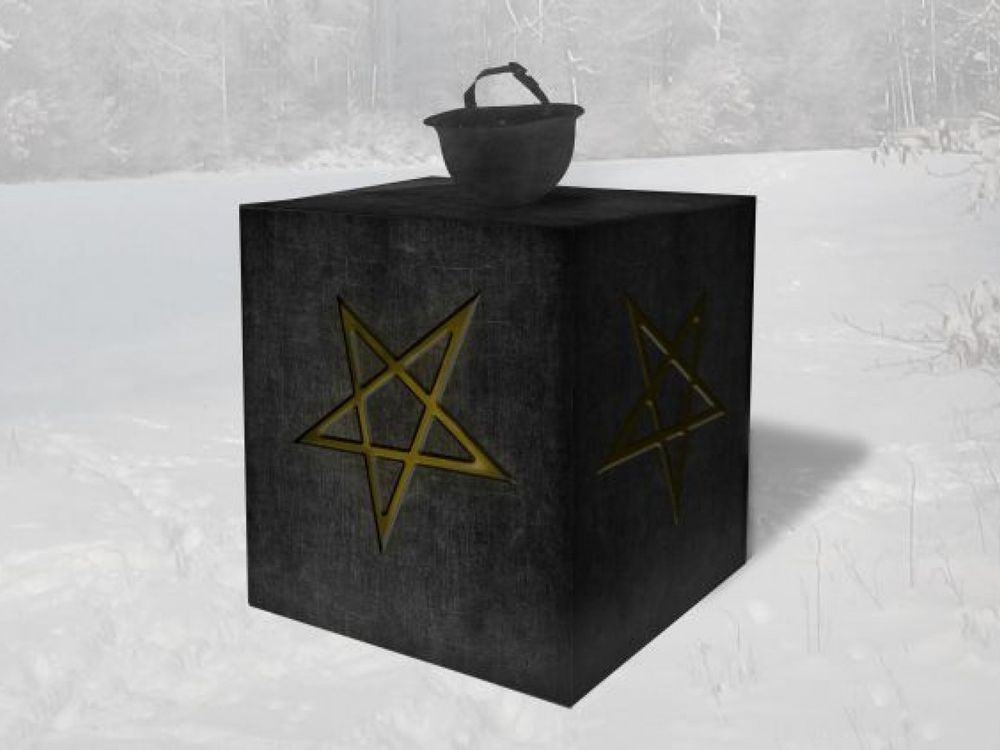 Monuments don't just say something about the people they honor—they also reveal information about the values the people honoring them hold dear. And in Belle Plaine, Minnesota, a debate over just those values has resulted in a somewhat unlikely structure: a pentagram-covered veteran's memorial donated by the Satanic Temple.
As Christopher Mele reports for The New York Times, a scuffle over religious expression sparked the idea for the memorial. When a local veterans' club decided to erect a monument that showed a silhouetted soldier kneeling before the cross in a public veterans memorial park, it set off an argument over religious expression. The cross was removed after objections from both locals and the Freedom From Religion Foundation, an advocacy group that promotes nontheism and supports the separation of church and state.
But the controversy had only just begun. Public pressure mounted in Belle Plaine, and the Minneapolis Star Tribune's Liz Sawyer reports that local citizens occupied the park daily with crosses of their own. Finally, the city council voted to designate the park a "limited public forum," which would open it up to a total of five donated displays that honor veterans.
The cross will return to the park, but so will a memorial donated by the Satanic Temple, a political organization that promotes freedom of religious expression using satanic symbolism like the pentagram and a strong sense of satire. The memorial consists of a black steel cube with an empty soldier's helmet on top and golden pentagram symbols along the sides.
On its website, the Satanic Temple says that the monument will be in the park within a few months. Mele reports that it will be the first of its kind on public grounds. "While the placement of a satanic monument on public property is obviously notable," the organization says, "TST does not want to overshadow the monument's purpose of honoring veterans."
It's not the first time the Satanic Temple has made its presence known. As Katherine Stewart reported for The Washington Post last year, the group also sponsors "After School Satan Clubs" in public elementary schools as a counterpoint to similar evangelical Christian programs.