History Forgot Minerva Parker Nichols, the Country's First Solo Woman Architect
A new exhibition celebrates the pioneering designer, who opened her own practice in the late 1880s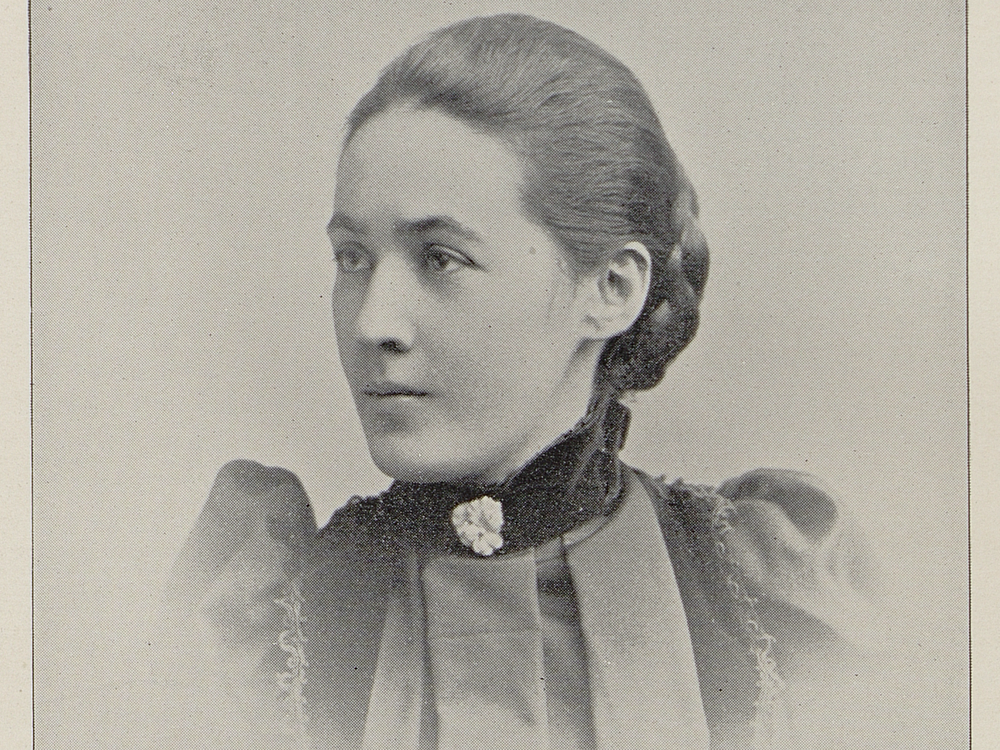 Just before the turn of the 20th century, a young architect in Philadelphia emerged as an in-demand designer of prominent homes and public buildings. A contractor once remarked that he "had never worked for an architect who better understood the business." At just 29 years old, the up-and-comer was taking home $6,000 a year—the equivalent of around $215,000 today, per Ms. magazine's Carrie N. Baker.
Minerva Parker Nichols held one more distinction: She was the first woman to open a solo architecture practice in the United States. Her work earned her renown in a field that was—and still is—dominated by men. Her story, however, has been largely forgotten.
A new exhibition aims to change that. "Minerva Parker Nichols: The Search for a Forgotten Architect" is now open at the University of Pennsylvania's Architectural Archives, which secured a grant from the Pew Center for Arts & Heritage.
"This is the first time ever that Minerva's story will be stitched back together and displayed for contemporary audiences," Molly Lester, lead scholar and co-curator, tells Ms. magazine.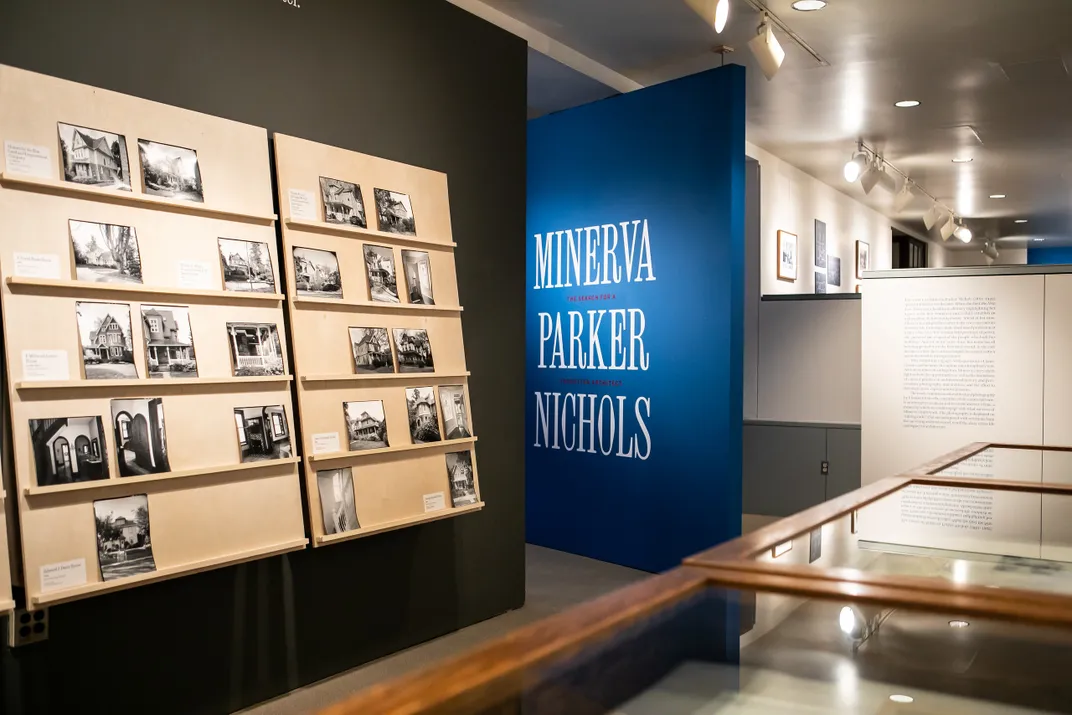 Born in 1862 in Glasford, Illinois, Nichols spent her early years on a family farm with her mother and sister; her father died in the Civil War soon after her first birthday. Throughout the 1880s, she studied architectural drafting, eventually becoming an apprentice for Edwin W. Thorne, an architect in downtown Philadelphia.
Around 1888 or 1889, Thorne left the office. Nichols took over, becoming the first woman to open a solo practice in the U.S.
Lester, now the associate director of the Urban Heritage Project at the University of Pennsylvania, learned about Nichols in 2011, when she was working on her graduate thesis. The seminal architect's story became her passion, and she started compiling an archive of information about her achievements.
Hoping to bring Nichols' accomplishments to light, Lester has written blog posts and journal articles, published videos and created a podcast. As part of her thesis, she also created the Preserving Minerva project, a centralized website to house her findings.
"We've stitched back together as much as we can find in the world that relates to Minerva," Lester tells Penn Today's Louisa Shepard. "They number in the hundreds, all these little fragments that piece back together, from really intensely personal things to parts of her professional files."
The new exhibition will display items from Nichols' archives—including architectural drawings, letters and family photos—as well as photographs of her surviving buildings. The curatorial team also includes archivist Heather Isbell Schumacher and curator William Whitaker of the Architectural Archives, as well as architectural photographer Elizabeth Felicella.
The show begins with the Philadelphia New Century Club, one of the country's first women's clubs—and one of Nichols' most famous commissions. Unfortunately, that building was torn town over 50 years ago. For Lester, its loss embodies the ways that women in architecture's history have been erased.
"Its demolition is a physical manifestation of the forgetting of Minerva," she tells ELLE Decor's Rachel Silva.
Throughout her career, Nichols designed dozens of homes and buildings across the country, though some were never built. One of those was the Queen Isabella Pavilion, which she designed for the Chicago World's Fair in 1893, modeling her work on Alhambra Palace in Spain.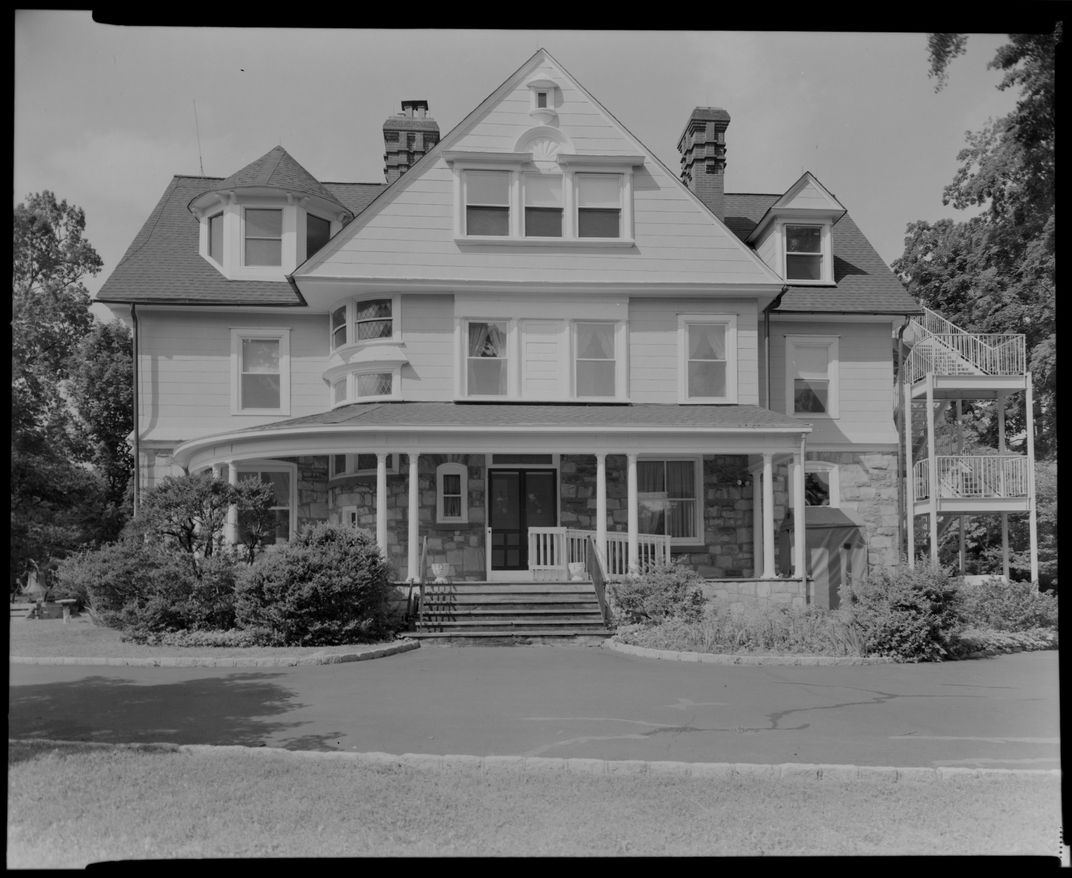 One Nichols building that still stands today is Mill-Rae, a home she designed for famed suffragist Rachel Foster Avery, a close friend of Susan B. Anthony's. The site is currently protected by the National Park Service.
Nichols' legacy extends beyond her own work. Per Ms. magazine, she was an early advocate for affordable housing in Philadelphia and New York, and she championed other women in architecture. Lester hopes that the new exhibition will help bring the architect the credit she deserves.
"I hope her buildings stay standing," she tells Penn Today. "And I hope that there's a shared culture of appreciation around her in a way that informs the stewardship of her buildings."
"Minerva Parker Nichols: The Search for a Forgotten Architect" is on view through June 17 at the Harvey & Irwin Kroiz Gallery of the Architectural Archives at the University of Pennsylvania.
Editor's note, March 31, 2023: This story has been updated to include all members of the exhibition's curatorial team, and to clarify the role of the Architectural Archives at the University of Pennsylvania.