Glasgow Subway Ad Censored for Featuring Michelangelo's 'David'
Citing modesty concerns, an ad firm rejected a poster depicting the Renaissance sculpture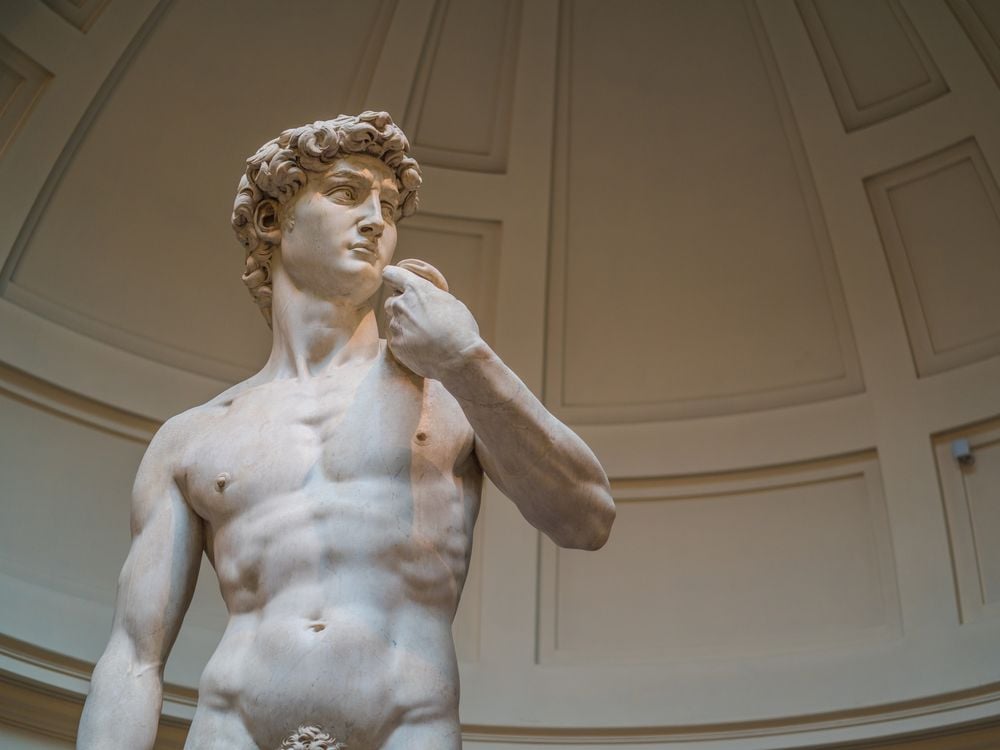 Since its unveiling in 1504, Michelangelo's David has generated debate over how nudity should be portrayed in art. At several junctures, officials have covered the 17-foot-tall Renaissance statue's nude form with bronze fig leaves; legend has it that British museum officials were compelled to do the same when a cast of the piece scandalized Queen Victoria. 
Today, the controversy continues—and its latest target is a Scottish subway ad.
Barolo, an Italian restaurant in Glasgow, recently designed a poster featuring the famous statue. Pictured from the knees up, the biblical figure holds a slice of pizza and stands beside the tagline, "It doesn't get more Italian." 
But Global, the firm in charge of the ad space, scrapped the design, citing modesty concerns.
"We were somewhat bemused to receive an email from Global which confirmed that … our ad could not be used," says Mario Gizzi, director of DRG Group, which runs Barolo, to the Herald's Ema Sabljak.
The Advertising Standards Authority, which regulates advertisements in the United Kingdom, says that existing rules don't explicitly ban nudity. Instead, they focus on whether a particular ad is "irresponsible and likely to cause serious or widespread offense," a spokesperson tells the London Times' Matilda Davies.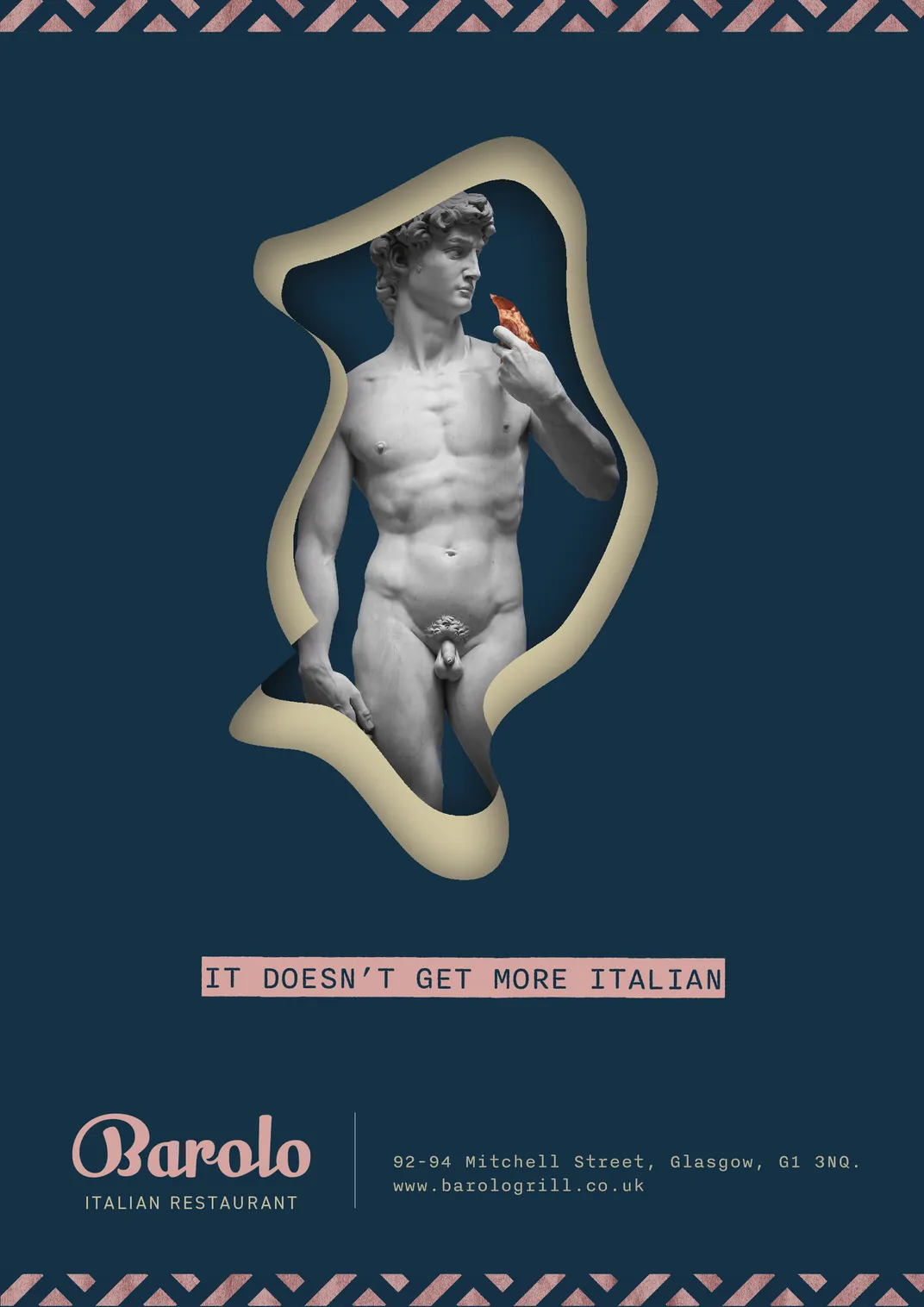 The subway censorship comes on the heels of a similar uproar at a Florida charter school. Several parents complained when an image of the statue was shown to a sixth-grade class, prompting the school's principal to resign. Soon after, the former principal received an invitation from Dario Nardella, the mayor of Florence, and Cecilie Hollberg, the director of the Accademia Gallery (where the original statue is on display), to see the famous artwork.
"We saw the Florida story and genuinely, it didn't even occur that we could have a similar situation in Glasgow," Nadine Carmichael, DRG Group's head of sales and marketing, tells Artnet's Vittoria Benzine. 
After the initial subway design was rejected, the restaurant proposed covering the statue's genitalia with a sticker of the Italian flag, but the stickers were deemed too small. Finally, all parties agreed on a new print showing the statue from the waist up.
While the matter is now settled, some remain disappointed at the outcome. Scottish artist Richard Demarco tells the Times that the affair reveals "a certain prudery" around classical art.
Gizzi takes a similar view. "This is a globally recognised piece of art. It is taught in schools. People from all over the world travel to see it," he says to the Herald. "It's not the 1500s anymore; it's 2023."
Hollberg says in a press statement that critics are missing the point, per ARTnews' Tessa Solomon. "[David] is a masterpiece representing a religious symbol of purity and innocence," she says, "the triumph of good over evil."