Trove of Artifacts, Many Recovered From Abroad, Traces 4,000 Years of Mexican History
A new exhibition in Mexico City features 1,525 objects linked to the Maya, Toltec, Teotihuacán, Aztec and Mixtec cultures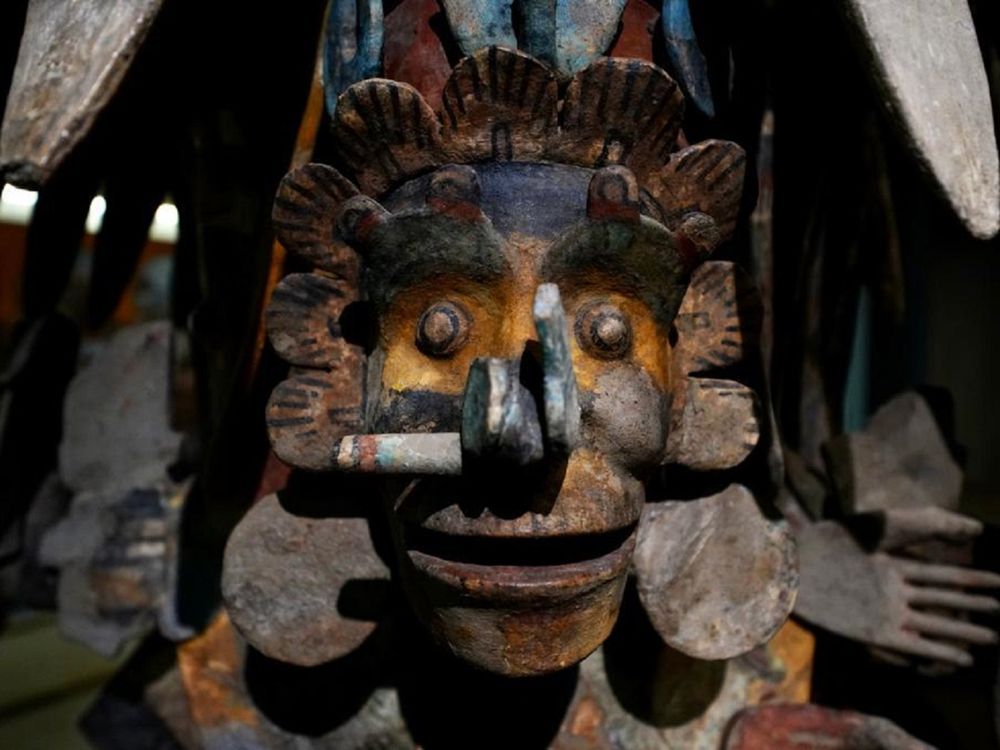 A new exhibition marking the 200th anniversary of Mexico's independence from Spain features 1,525 pre-Hispanic artifacts, more than half of which were reclaimed from other countries. Titled "The Greatness of Mexico," the show marks the first time many of the items have been displayed in their home country.
"What is being gained here is the possibility for us Mexicans to see these pieces again, or even to see them for the first time," Miguel Angel Trinidad, one of the exhibition's curators, tells the Associated Press (AP).
Foreign collectors returned some of the items voluntarily. Authorities seized others. The 881 items recovered from abroad were previously held in the United States, Italy, France, Germany and the Netherlands.
Outside of these artifacts, many of which were exported illegally, the show features pieces retrieved from warehouses in Mexico or seized within the country. A few dozen objects are on loan from museums abroad.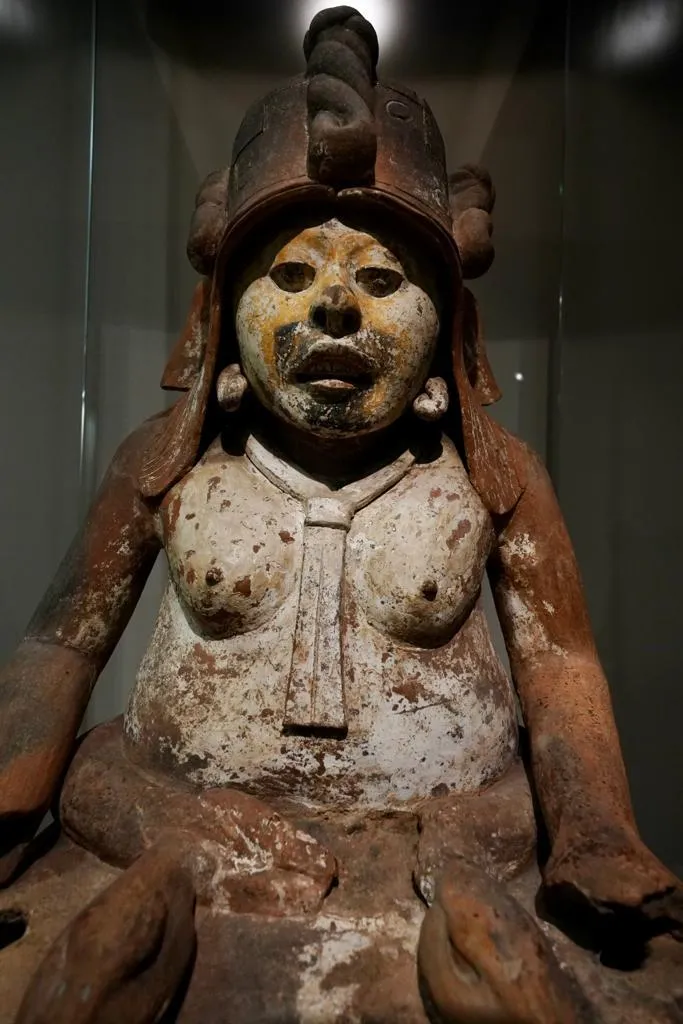 The show includes art and artifacts from the Maya, Toltec, Teotihuacán, Aztec and Mixtec cultures, reports Cristina Sánchez Reyes for Agencia EFE. Items are on display at two venues: the National Museum of Anthropology and the Ibero-American Room in the Secretariat of Public Education headquarters, both in Mexico City. 
"[M]any Mexicos exist," curator Karina Romero tells Reuters. "It's not about a melting pot, but instead a cultural mosaic that forms this country."
As Jorge Islas López, Mexico's consul general in New York, writes for El Universal, the objects span more than 4,000 years of history. Along with sculptures, vessels and other artifacts from varied pre-Hispanic contexts, the show features more recent work, including murals by José Clemente Orozco, Diego Rivera and Rufino Tamayo. Also on display are banners flown by Spanish conquistador Hernán Cortés and Miguel Hidalgo, the priest whose Cry of Dolores helped kick off the national independence movement in 1810.
"It is an exhibition that brings together, in quantity and quality, various artistic manifestations that are part of our ancient history and of the moments in which we became a nation-state," Islas notes.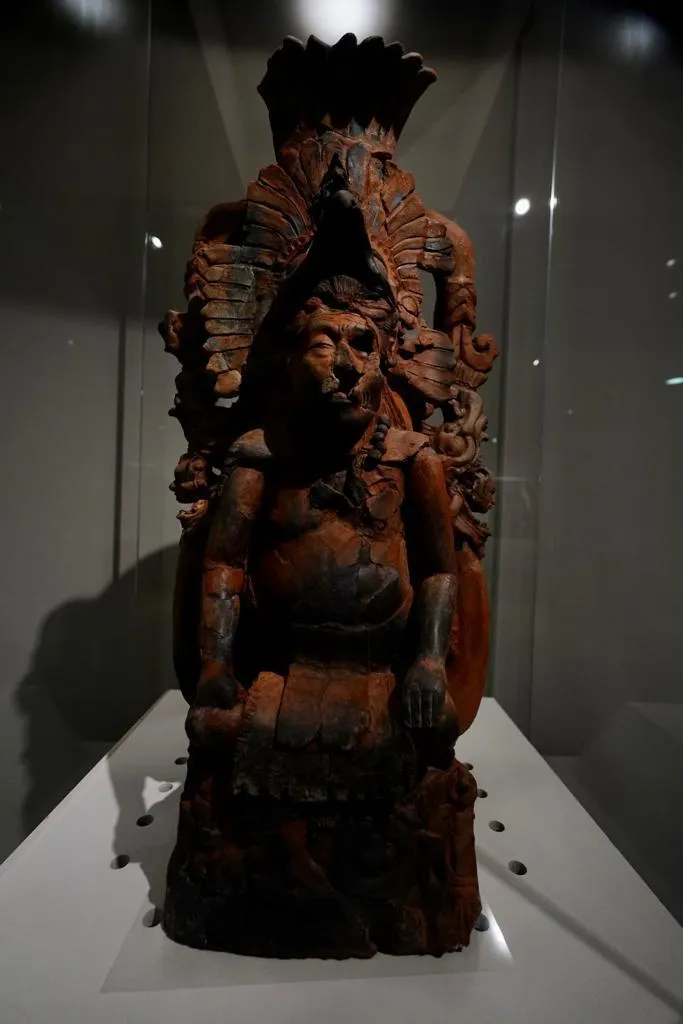 Among the items on view are several famous codices, or manuscripts made by the Aztecs and their descendants during the pre-Hispanic and colonial periods. The Boturini Codex, a volume created by an anonymous Aztec writer between 1530 and 1541, details the Aztecs' history, including their establishment of the city of Tenochtitlán. The Cruz-Badiano Codex offers information on plants and their medicinal and spiritual uses, while a replica of the Codex Mendoza, created for Holy Roman Emperor Charles V around 1541, chronicles Aztec rulers and their conquests.
"The Greatness of Mexico" opened on September 27, the 200th anniversary of the conclusion of the Mexican War of Independence and Spain's acceptance of Mexican sovereignty. The exhibition is part of a series of events commemorating that date, as well as the 500th anniversary of the fall of Tenochtitlán to the Spanish in 1521.
At an opening event for the show, Culture Minister Alejandra Frausto Guerrero said that between December 2018 and September 2021, 5,746 artifacts were repatriated to Mexico, per Ben Wein of Mexico News Daily.
In recent months, Mexican officials have been working to repatriate more historical objects. In May, they unsuccessfully pushed Sotheby's to cancel a New York auction of masks, pottery vessels and stone carvings. In September, authorities tried to prevent another auction in Germany, also without success.