Metallica Just Bought Its Own Vinyl Record Factory
As demand spikes, the heavy metal band has purchased Furnace Record Pressing in Virginia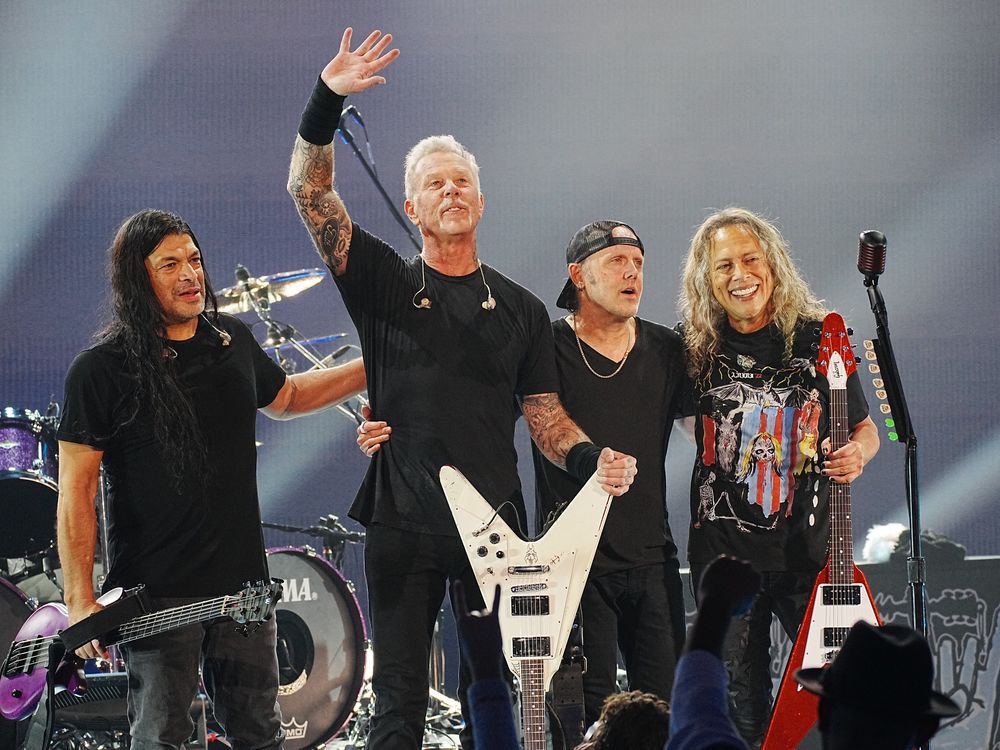 Amid booming vinyl sales, Metallica has purchased one of the largest record pressing plants in the United States.
The heavy metal band bought a majority interest in Furnace Record Pressing, a company that produces more than 25,000 records per day at its 70,000-square-foot plant in Alexandria, Virginia. Furnace announced the acquisition in a statement last week, though it didn't disclose the sale amount. 
"[Furnace's] indie spirit, the passion they have for their craft … culturally we're kindred souls," says Lars Ulrich, co-founder of Metallica, in the statement.
Eric Astor, Furnace's CEO, started the company in 1996 by selling DVDs and CDs from his basement, reports DCist's Elliot C. Williams. Over time, he began importing, repackaging and shipping vinyl records produced in Europe. 
After nearly 20 years in business, he purchased vinyl pressing equipment for $2 million, and the company began making its own records. Furnace moved to its current location in 2018 and today employs more than 100 people.
Metallica began working with Furnace in 2008. In the years since, the company has produced millions of the band's records. Eventually, deepening the partnership made sense. Astor began thinking of Metallica as "more of a partner than a client," as he tells Billboard's Robert Levine.
The band hasn't released a new album since Hardwired… to Self-Destruct in 2016. It has, however, had great success selling its older albums on vinyl, as well as box sets that include multiple albums, CDs and DVDs. Last year, the band sold 387,000 records, making it one of the best-selling vinyl acts in the U.S., per Billboard. 
"Metallica over-indexes dramatically with physical product," says Marc Reiter, who helps run Metallica's record label, Blackened Recordings, to Billboard. "The fans enjoy owning the physical product."
As a whole, the vinyl industry is booming. In 2022, vinyl records outsold CDs for the first time since 1987, according to a new report from the Recording Industry Association of America. And that wasn't a fluke: Vinyl sales have been increasing for 16 consecutive years.
Even so, supply can't always keep up with demand. "As many artists and labels can attest, there are very few quality pressing plants in the world and projects can become backed up for months," writes Jem Aswad for Variety. "Vinyl pressings are often not available for weeks or even months after an album's initial release."
By buying Furnace, Metallica may be trying to hedge against some of these supply chain issues.
"All of these bigger artists are selling more records on vinyl, and all of them together are clogging up the plants," said Mike Quinn, head of sales at the independent record label ATO Records, to Vox's Emily Stewart in 2021, "whereas a few years ago, vinyl was probably second-tier for these artists or even third-tier."
Next month, Metallica will release a new album, 72 Seasons. According to Billboard, Furnace has been pressing copies of it since January.