Melting Ice in Yellowstone is Revealing Ancient Artifacts Faster Than Researchers Can Handle
The tools, spears and even baskets from ancient Native Americans are emerging faster than archeologists can collect them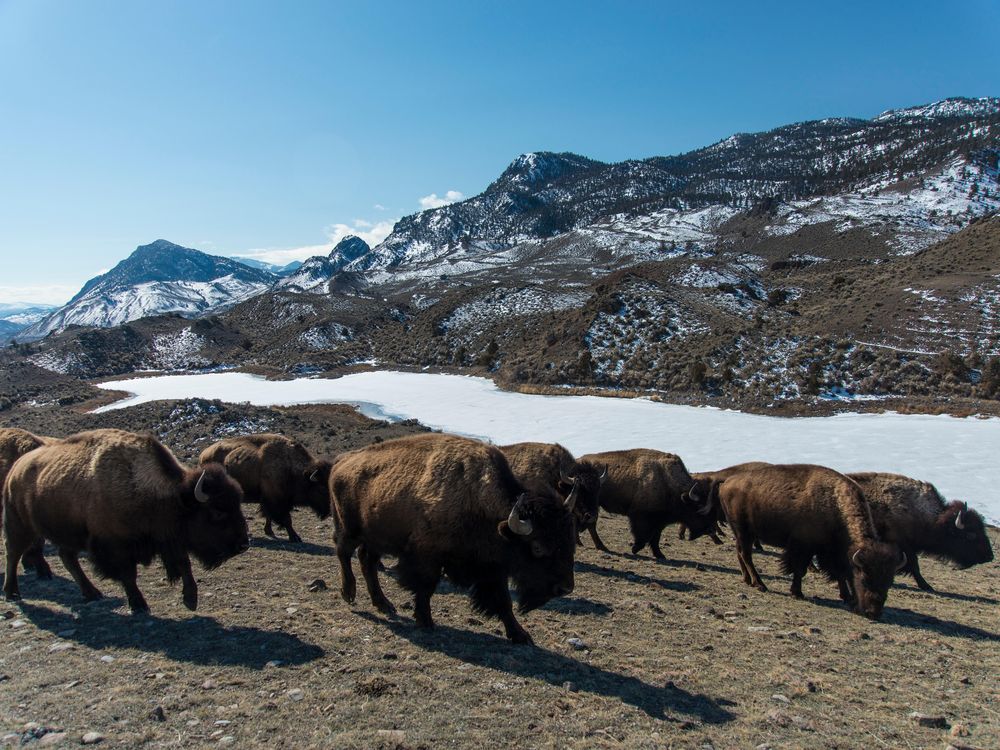 As the climate changes, history is emerging from the glaciers where it was preserved. But glaciers aren't the only previously-frozen forms giving up their artifacts — even smaller ice patches contain discoveries. 
For Wyofile, Kelsey Dayton reports that in Yellowstone National Park, archeologists are racing to collect the emerging ice-encased trees, the bodies of animals and the ancient tools, spears and utensils that have been preserved high in the Rocky Mountains.
Ice patches don't move like the larger glaciers, so they are even better suited for preserving material. In the greater Yellowstone ecosystem — an area that includes surrounding mountains and forests — researchers started collecting these artifacts about eight years ago, Craig Lee, an archeologist at the Institute of Arctic Alpine Research in Colorado, told Dayton.
In Yellowstone, Lee, archeologist Staffan Peterson, and others have found animal bones, wooden weapons, and other artifacts ranging from 10,000 year to just a few hundred years old. They've carbon-dated leaves and tree stumps that are more than 5,000 years old. 
Dayton writes:
The artifacts released by melting ice in the high country are important because they provide excellent clues to the past. Archaeologists normally only have access to what can survive thousands of years — usually items made of stone. Yet stone tools are only a fraction of what ancient people used to survive. Ice patches, meanwhile, cryogenically preserve organic artifacts such as wood, textiles, leather and animal fur, and provide a much broader perspective of what people used in their daily lives, Peterson said.
The land high in the mountains may seem chilly and inhospitable now, but ancient animals did venture to the green areas made wet by snow in even higher regions. The people hunting them followed.
In Yellowstone, the melting ice has offered up ancient tree stumps, plants, animals and insects as well as dart shafts and basketry, Lee and a co-author write in a special issue of Yellowstone Science (pdf). Glacier National Park also has ice patches protecting history — The Blackfeet, Salish, Pend d'Oreille and Kootenai peoples left fire rings, campsites and stone tools that are slowly melting out of the ice there.
Yet just as they they are in locations around the world, the artifacts in Yellowstone and Glacier are emerging faster than researchers can keep up. "Once those artifacts melt out, they are gone," Peterson tells Wyofile. "They just fall apart. …  They are vanishing. I get the feeling of 'My God, these things are melting right in front of me and any value they have for science is melting away with them.'"