Meet the Woman Who Taste-Tested Hitler's Dinner
Now 95, Margot Woelk is ready to share her story of life in the Wolf's Lair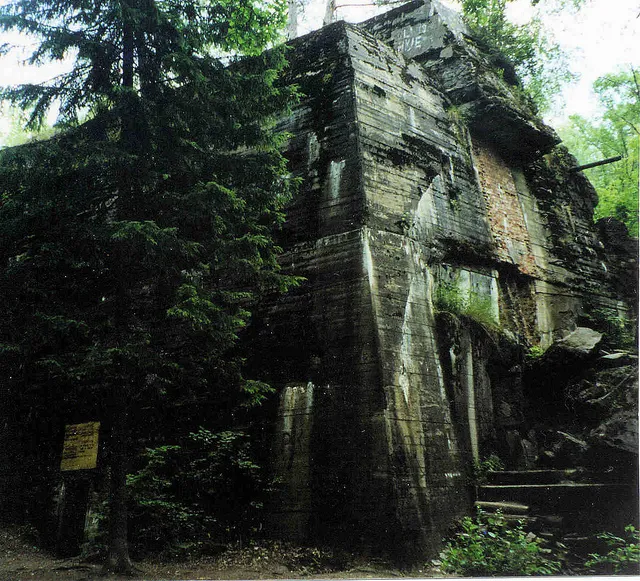 Margot Woelk, now 95, is the last surviving member of a team tasked with keeping Hitler alive as he hunkered down in the Wolf's Lair in the final chapters of World War II. For nearly all her life, says the Associated Press, Woelk kept quiet about her wartime activities. But now, in her old age, she wants to talk, and her stories are filled with details of life in Hitler's fortress and about living a life of "constant fear."
Woelk was the sole survivor of the Nazi leader's poison paranoia. In her mid-20s, she was swept away from her home in Ratensburg (now Ketrzyn, Poland), "drafted into civilian service" to join 14 other women in the dictator's wartime bunker where she and the others were charged with taste-testing the leader's meals.
As the war dragged on, food supplies in much of German-occupied territory suffered. Within the Wolf's Lair, however, "the food was delicious, only the best vegetables, asparagus, bell peppers, everything you can imagine. And always with a side of rice or pasta," said Woelk.
"He was a vegetarian. He never ate any meat during the entire time I was there," Woelk said of the Nazi leader. "And Hitler was so paranoid that the British would poison him — that's why he had 15 girls taste the food before he ate it himself."
But each meal brought fear, says Woelk. "We knew of all those poisoning rumors and could never enjoy the food. Every day we feared it was going to be our last meal."
Nearing the end of the war, after tensions mounted following an unsuccessful attempt on Hitler's life from within the bunker, Woelk fled. When Soviet troops took the Wolf's Lair a year later, the other taste testers were all shot. But the end of the war was not the end of Woelk's ordeal, according to the AP. She suffered abuse at the hands of Russian troops long after the war ended, she says:
"For decades, I tried to shake off those memories," she said. "But they always came back to haunt me at night."

…Only now in the sunset of her life has she been willing to relate her experiences, which she had buried because of shame and the fear of prosecution for having worked with the Nazis, although she insists she was never a party member.
More from Smithsonian.com:
One Man Against Tyranny
Hitler Plotted to Kill Churchill With Exploding Chocolate
The Candor and Lies of Nazi Officer Albert Speer