Meet the Money Behind The Climate Denial Movement
Nearly a billion dollars a year is flowing into the organized climate change counter-movement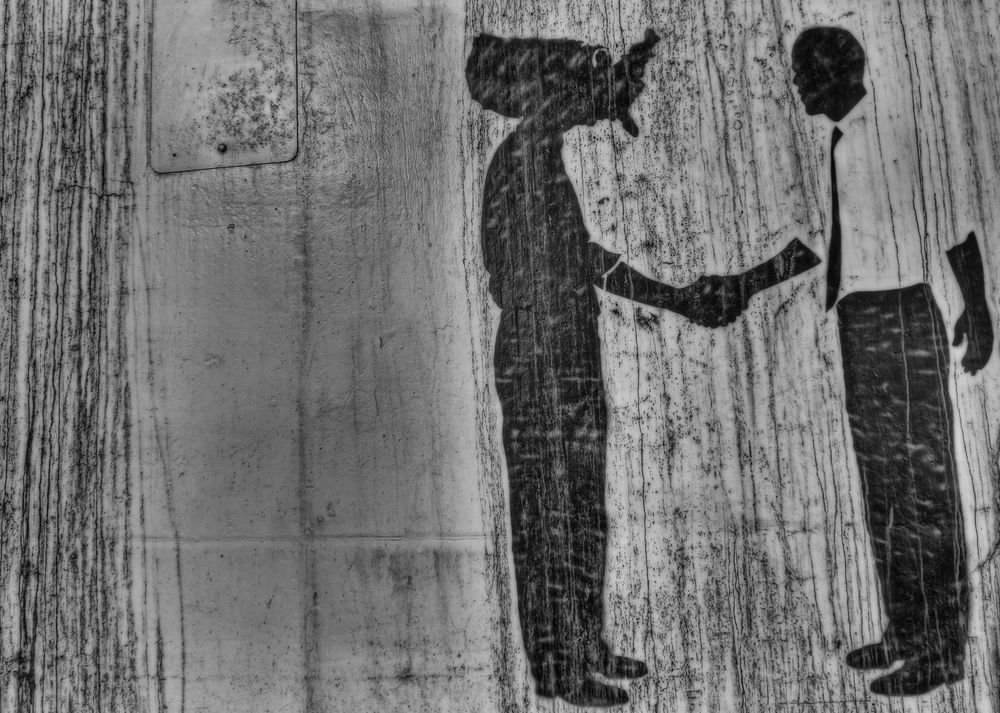 The overwhelming majority of climate scientists, international governmental bodies, relevant research institutes and scientific societies are in unison in saying that climate change is real, that it's a problem, and that we should probably do something about it now, not later. And yet, for some reason, the idea persists in some peoples' minds that climate change is up for debate, or that climate change is no big deal.
Actually, it's not "for some reason" that people are confused. There's a very obvious reason. There is a very well-funded, well-orchestrated climate change-denial movement, one funded by powerful people with very deep pockets. In a new and incredibly thorough study, Drexel University sociologist Robert Brulle took a deep dive into the financial structure of the climate deniers, to see who is holding the purse strings.
According to Brulle's research, the 91 think tanks and advocacy organizations and trade associations that make up the American climate denial industry pull down just shy of a billion dollars each year, money used to lobby or sway public opinion on climate change and other issues. (The grand total also includes funds used to support initiatives unrelated to climate change denial, as explained in a quote Brulle gave to The Guardian: "Since the majority of the organizations are multiple focus organizations, not all of this income was devoted to climate change activities.")
"The anti-climate effort has been largely underwritten by conservative billionaires," says the Guardian, "often working through secretive funding networks. They have displaced corporations as the prime supporters of 91 think tanks, advocacy groups and industry associations which have worked to block action on climate change."
"This is how wealthy individuals or corporations translate their economic power into political and cultural power," he said. "They have their profits and they hire people to write books that say climate change is not real. They hire people to go on TV and say climate change is not real. It ends up that people without economic power don't have the same size voice as the people who have economic power, and so it ends up distorting democracy.

Last year, PBS talked to Brulle about his investigation into the climate change countermovement. The project, says Brulle, is the first part of three: in the future he'll turn a similar eye to the climate movement and to the environmental movement. But for now, the focus is on the deniers.
Now, what you can see in the movement itself is that it has two real roots. One is in the conservative movement itself, in that you see a lot of conservative foundations that had been funding the growth of the conservative movement all along now appear as funding the climate countermovement. You also can see dedicated industry foundations that come in to start funding the climate countermovement.

 

So it's kind of a combination of both industry and conservative philanthropies that are funding this process, and what they did was they borrowed a great deal of the strategy and tactics that came out of the tobacco industry's efforts to prevent action on the health impacts of smoking.

What you see is the tactics that this movement uses were developed and tested in the tobacco industry first, and now they're being applied to the climate change movement, and in fact, some of the same people and some of the same organizations that were involved in the tobacco issue are also involved in climate change.

Here's where the money is coming from:
The climate denial movement is a powerful political force, says Brulle. They've got to be, too, to outweigh in the public's mind the opinions of pretty much every relevant scientist. Brulle:
With delay and obfuscation as their goals, the U.S. CCCM has been quite successful in recent decades. However, the key actors in this cultural and political conflict are not just the "experts" who appear in the media spotlight. The roots of climate-change denial go deeper, because individuals' efforts have been bankrolled and directed by organizations that receive sustained support from foundations and funders known for their overall commitments to conservative causes. Thus to fully understand the opposition to climate change legislation, we need to focus on the institutionalized efforts that have built and maintain this organized campaign. Just as in a theatrical show, there are stars in the spotlight. In the drama of climate change, these are often prominent contrarian scientists or conservative politicians, such as Senator James Inhofe. However, they are only the most visible and transparent parts of a larger production. Supporting this effort are directors, script writers, and, most importantly, a series of producers, in the form of conservative foundations. Clarifying the institutional dynamics of the CCCM can aid our understanding of how anthropogenic climate change has been turned into a controversy rather than a scientific fact in the U.S.

More from Smithsonian magazine:
A Friendly Reminder From Pretty Much Every Climate Scientist in the World: Climate Change Is Real
It's 95 Percent Certain That We're the Main Cause of Climate Change
Head of World's Largest Oil Company Suggests Climate Change is No Big Deal
Three Quarters of Americans Now Believe Climate Change Is Affecting the Weather
Editor's note, October 25, 2019: This story has been updated to clarify that total amount includes funds spent on initiatives unrelated to climate change.