Meet California's New State Dinosaur
The herbivorous creature last tromped across the state roughly 66 million years ago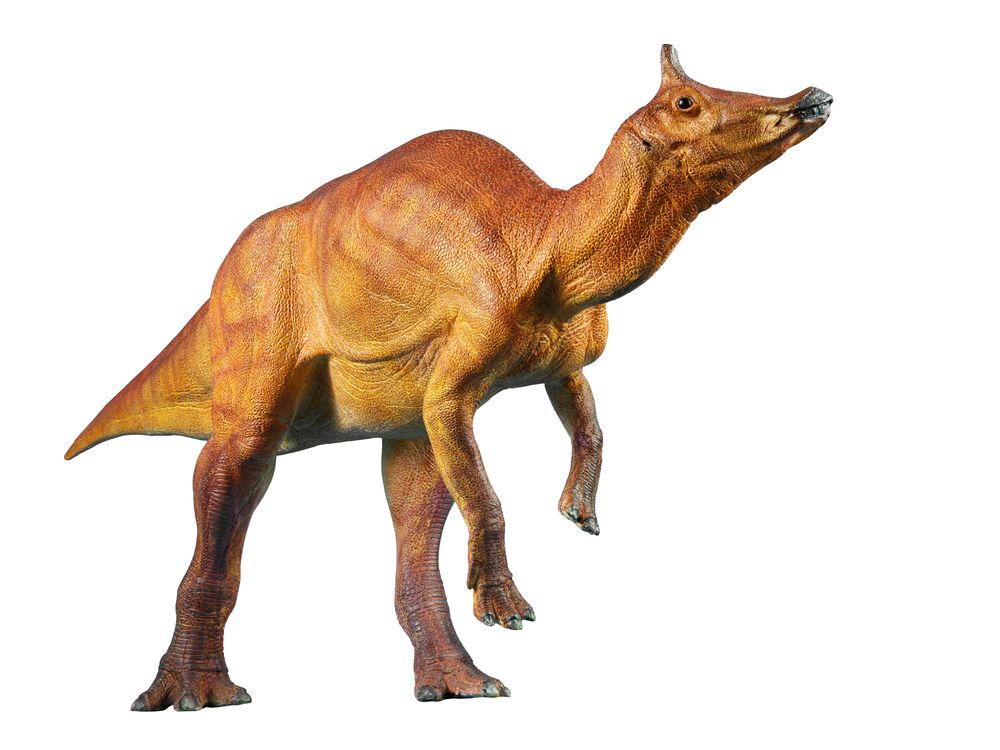 California has added a new symbol to its roster of state insignia—a fairly long list that includes an official state grass (the Nassella pulchra), an official state fabric (denim), and an official state gold rush ghost town (Bodie). As the Associated Press reports, Governor Jerry Brown recently signed a bill making the Augustynolophus morrisi California's official dinosaur. The herbivorous creature last tromped across the state roughly 66 million years ago.
The legislation was first introduced in March by State Assembly member Richard Bloom, who argued that instituting an official state dinosaur would foster public enthusiasm for paleontology. And Governor Brown approved the bill last Saturday. 
"Dinosaurs are cool," Brown says in a statement, "and highlighting a dinosaur that has such a deep connection to our state will stimulate interest in paleontology and science overall, particularly with children." 
Only two specimens of A. morrisi have ever been found—both located in California. The first fossil of the ancient beast was uncovered in Fresno County in 1939, writes Kay Murphy of Mercury News. The second was discovered nearby in 1941 in San Benito County, according to the Natural History Museum of Los Angeles County website. Named after paleontologist William J. Morris and NHMLA patron Gretchen Augustyn, Augustynolophus morrisi is one of few dinosaurs that have been discovered in the state, which was largely covered by water when dinos roamed the Earth.
Fossils indicate that the A. morrisi spanned about 26 feet, weighed around 3 tons, and belonged to a duck-billed family of dinosaurs known as hadrosaurs. Not much else is known about California's newest state symbol, but its intellectual musings, along with a plethora of dinosaur GIFs, can be viewed on Augustynolophus morrisi's recently launched Twitter account.
#JarJarBinks was a #Gungan, not a Dinosaur. And, that's all I have to say about that. https://t.co/j1g6r7ZX0r

— Augustynolophus (@augustynolophus) September 25, 2017
A number of other states boast official dinosaurs, including Washington, D.C. Dubbed, the Capitalsaurus, the D.C. dino is a somewhat contentious specimen found on Capital Hill in 1898.
The Augustynolophus morrisi may not be around to enjoy its time in the spotlight, but Californians can get acquainted with their prehistoric predecessor at the Natural History Museum of Los Angeles County, which houses both Augustynolophus morrisi fossil specimens.