Meet the 17th Century Female Entomologist Who Illustrated Butterfly Life Cycles
Maria Sibylla Merian's work fought superstition and societal norms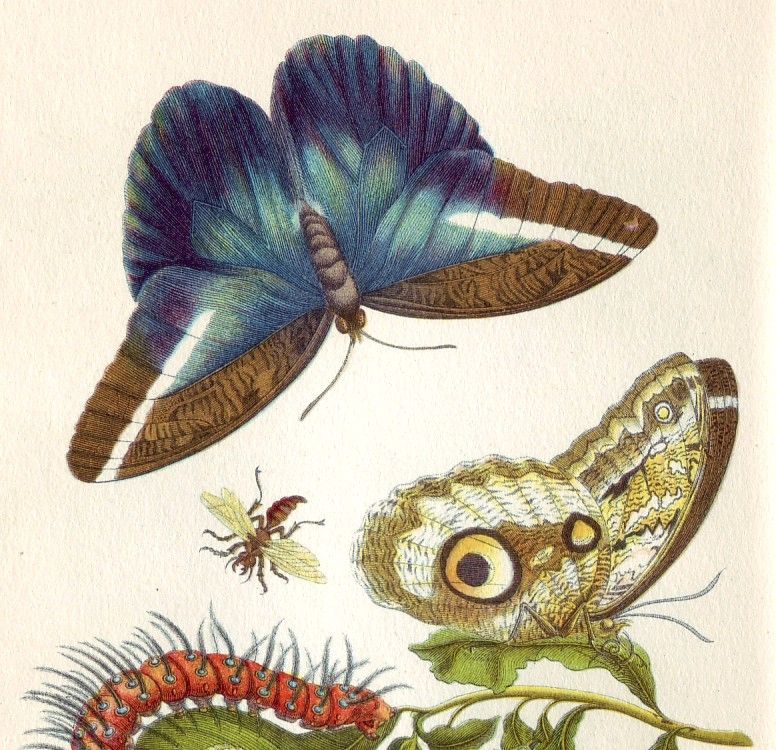 In the 1600s, entomology was a nascent field, largely limited to the study of useful insects like bees and silkworms. Superstitious disdain even cloaked some insects that today rarely evoke disgust: Butterflies, according to popular belief, could be witches in disguise, out to curdle cream and butter, hence their name "buttervögel" in German and "butterfly" in English, writes Allison Meier for Hyperallergic. 
So, when Maria Sibylla Merian published her 1679 Caterpillars, Their Wonderous Transformations and Peculiar Nourishment from Flowers, the subject choice of the lavishly illustrated book was notable, as was Merian's gender in the male-dominated field of science.
Merian's story is chronicled in the newly published book A Butterfly Journey: Maria Sibylla Merian, Artist and Scientist by Boris Friedewald. Friedewald describes how Merian grew from a girl "curious about the natural world, to one of the first researchers to examine butterflies in such detail," Meier writes. Her illustrations were unique at the time because they depicted the butterfly's life cycle, from egg to caterpillar to chrysalis to adult, on the same page.
Merian came from a family of publishers and artists and grew up in Frankfurt Germany, according to The J. Paul Getty Museum's website. At age 13, she had already observed the metamorphosis of a silkworm, "a discovery that predated published accounts by almost ten years." And she published three volumes of flower illustrations by the time she was in her early thirties. At the time, many still believed that spontaneous generation was the butterfly's means of reproduction, but Merian helped work to dispel that notion. The website notes that she also included the caterpillars' food sources in her illustrations, bringing a "more ecological approach" to her work. 
She would later publish a book on the insects of Suriname, Metamorphosis Insectorum Surinamensium, that made her well-known, though she died a pauper after a stroke made it difficult for her to work. When a Google Doodle honored her on the 366th anniversary of her birth, April 2, 2013, the pseudonymous GrrlScientist wrote in The Guardian, "she certainly is not as well-known as she deserves to be – even among professional entomologists." 
Perhaps Friedewald's book, and others, can let more of the public know about the Merian's ground-breaking work.