Fashion World Remembers Mary Quant, the Miniskirt Pioneer
Quant captured London's "Swinging Sixties" with her cutting-edge designs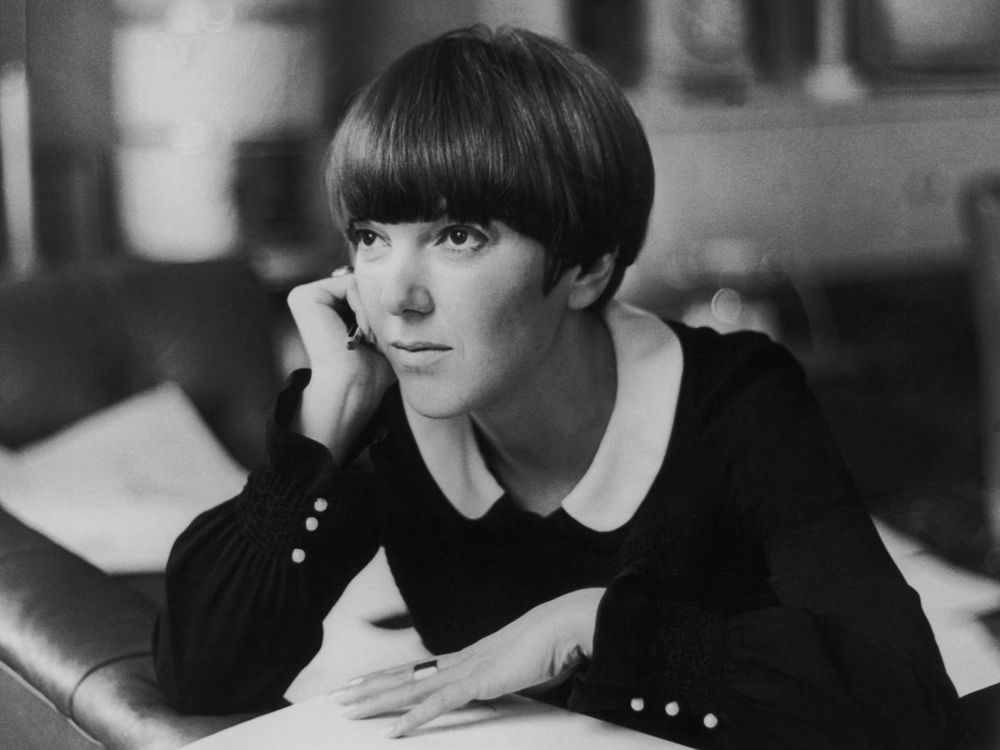 From models to museum curators, admirers around the globe are offering words of appreciation for Mary Quant, who died last week at age 93. The influential designer, who popularized the miniskirt and other fashion trends of London's "Swinging Sixties," embodied the cultural shifts taking place in the city around her. 
"She revolutionized fashion and was a brilliant female entrepreneur. The 1960s would have never been the same without her," wrote fellow '60s fashion icon Twiggy Lawson on Instagram.
Quant was born in 1930 in London, where she began her fashion career as a hatmaker's apprentice. Striking out on her own, she opened her first boutique, Bazaar, in 1955. Although she initially focused on selling other designers' clothing, "she became frustrated with the available options and began attending evening sewing classes so she could make her own merchandise," according to Kimberly Chrisman-Campbell of the Atlantic. Soon enough, "the clothes sold as fast as Quant could make them"—her boutique's stock was "constantly refreshed," allowing for rapid shifts in fashion trends.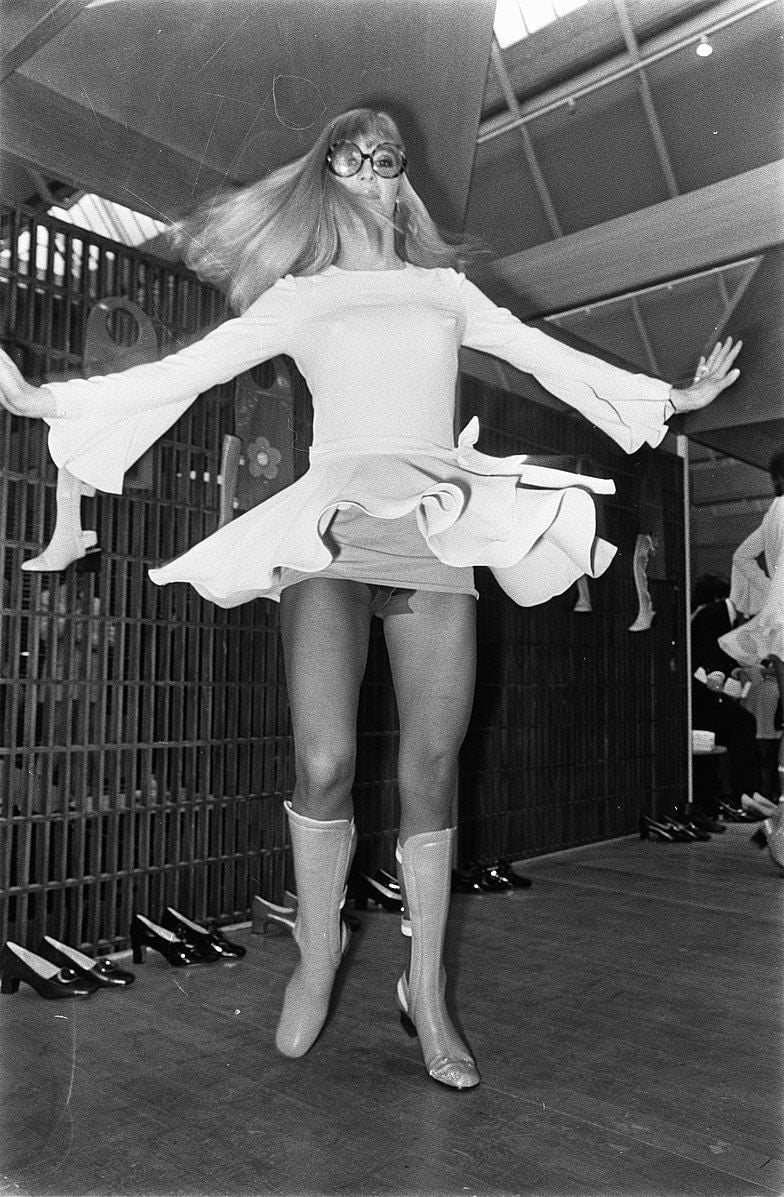 Quant's mission reflected the social movements of London at the time. Like their American counterparts, the young English beatniks of the late 1950s were daring in their clothing and appearance. Quant wanted to make clothes that represented vitality and freedom—leading her toward bobs, hot pants and the mighty miniskirt. She and a French designer named André Courrèges have both been credited for popularizing the miniskirt, though Quant refused credit for its invention.
"It wasn't me or Courrèges who invented the miniskirt anyway. It was the girls in the street who did it," Quant once said, according to Neri Karra's 2021 book Fashion Entrepreneurship.
Bazaar quickly grew in popularity, and Quant opened up a second shop in 1957. Before long, J.C. Penney sought a deal to distribute her clothing in the United States, and they signed a lucrative agreement in 1962. Four years later, Quant was recognized as an officer of the Order of the British Empire.
Fashion writers and historians agree that Quant's designs did so well because they captured the youthful excitement of postwar London. The clothes themselves were liberating and comfortable for women, featuring short hemlines and relaxed fits "suited to the actions of normal life," in the designer's words. The atmosphere of her shops also felt free, with jazz music playing over the speakers while customers shopped with drinks in their hands.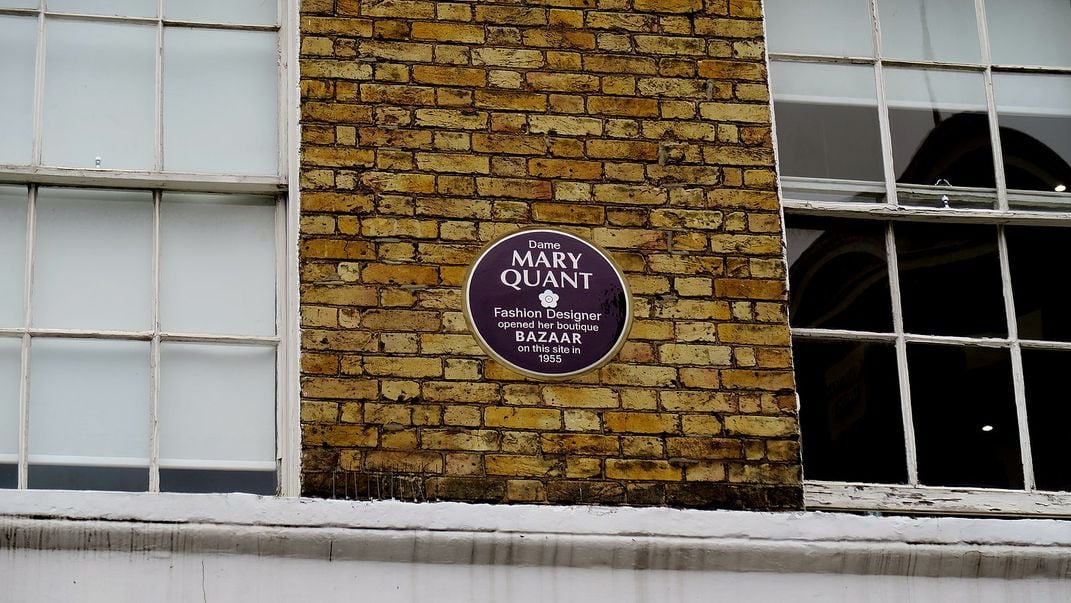 After Quant's death on April 13, Elizabeth Paton of the New York Times wrote, "Her colorful and unashamedly sexy clothes for a drastically changing world were adored as much by celebrities like Twiggy and Audrey Hepburn as they were by young girls on the street with new feelings of freedom."
Quant retired as the head of Mary Quant Ltd., which had come under Japanese ownership, in 2000. In 2019, her work was the subject of a major exhibition at the Victoria and Albert Museum. Embracing the egalitarian nature of Quant's legacy, curator Jenny Lister wanted to explore beyond the designer's own archive and pieces lent by other museums. She asked people from all over the world to contribute their own photos and garments to the exhibition, as Meilan Solly reported for Smithsonian in 2018.
"To help us tell these incredible stories, we are asking people to check attics, cupboards, as well as family photo albums, for the chance to feature in our exhibition," Lister said in a statement at the time.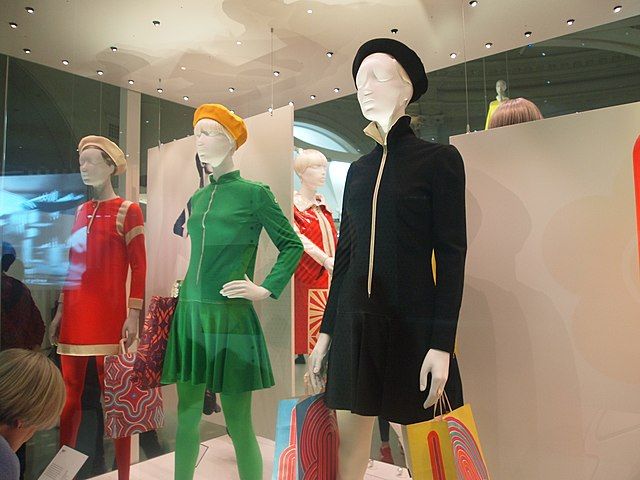 The exhibition ran through February 2020, and the museum continues to hold the largest collection of Quant garments in the world. In a video posted to Twitter after the designer's death, the Victoria and Albert emphasized her influence and celebrated her legacy. 
"It's impossible to overstate Quant's contribution to fashion. She represented the joyful freedom of 1960s fashion, and provided a new role model for young women," the museum wrote.