Hundreds of Thousands March With Hope for Climate Action
Demonstrations around the world have already begun in the days leading up to the Paris climate summit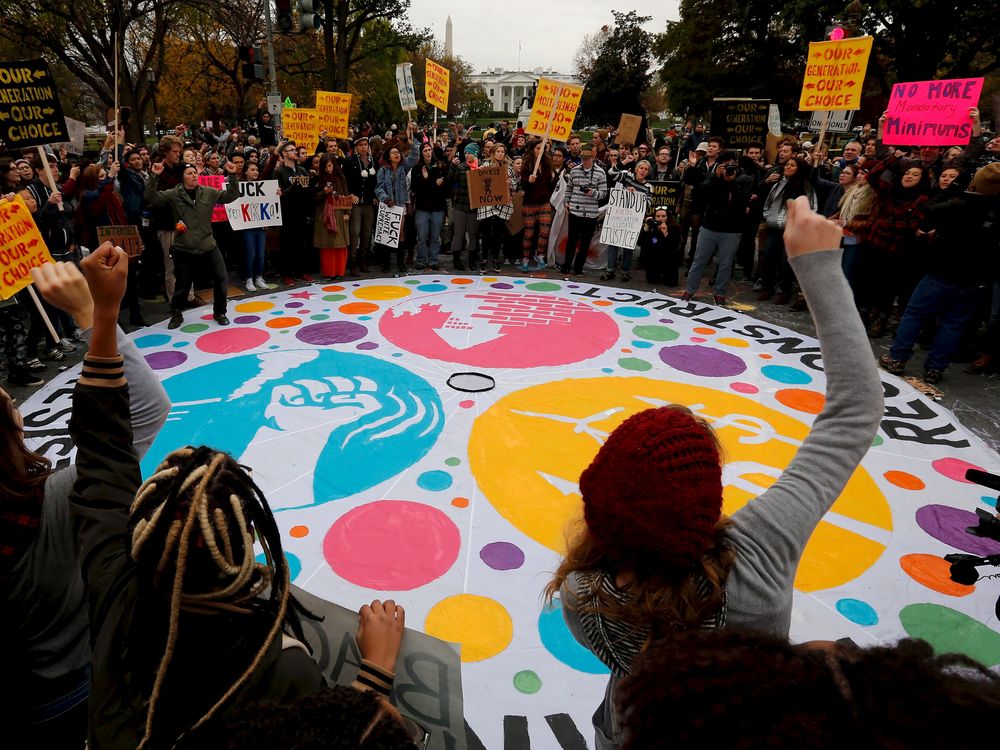 Thousands of environmental activists planned to flood the Paris streets with a goal to draw attention to the upcoming climate talks. But in the wake of the deadly attacks, security concerns led the French government to ban the peaceful demonstration, reports Ben Quinn for The Guardian.
While none of the more than 130 heads of state and government have pulled out, the demonstration was intended to pressure on the assembling leaders—with more than 200,000 hopefuls planning to hit the Paris streets. 
"Huge numbers were expected in Paris, but those people will not be silenced," Greenpeace France's executive director, Jean-François Juilliard, tells Quinn. "We will find new, imaginative ways to ensure our voices are heard in the UN conference centre and beyond."
Some protestors see a silver lining to the ban. That the ban could actually be a boon, co-founder of Occupy Wall Street Micah White writes to Tessa Stuart for Rolling Stone. Before, "the climate march was destined to fail because everyone knew what would happen: the people would march, be ignored and go home. Now, if the people march, no one knows what will happen. This element of uncertainty, if exploited by protest organizers, can give birth to the global social movement that activists have been dreaming of."
So activist leaders are encouraging the many protests held in cities throughout the world. Some of those marches have already started.
On November 13, 50 pilgrims started a 200-mile journey from central London to Paris Robyn Boosey reports for Anglican News Service. Other religious groups have organized their own marches from locations around Europe, Boosey writes. While they won't be able to march in the massive protest, they will meet with the UN's executive secretary of Framework Convention on Climate Change, Christiana Figueres, and hand her petitions from their countries. 
Not all marches will reach Paris. On November 9, youth from around the country marched in Washington D.C. reports Tara Houska for Indian Country Today. However, most of the 2,173 events will happen on November 28 and 29 in more than 150 countries, reports Emma Howard for The Guardian. All the marches are recorded in an online database, people worldwide interested in joing can search for local events.
The protests will look different but all are held for the same goal. Howard writes:
In Alaska in the US, protesters will hike up to a wind turbine on a local mountain while in Melbourne, Australia, people will gather outside the state library, joined by a choir. In Tanzania, 1,000 Maasai are expected to gather and march in Loliondo on the border of the Serengeti national park.
Yoga, walking and bicycling events will hit the streets of India. A concert will provide the capstone to demonstrations in Kampala, Uganda. All these events take place amid a backdrop of cautious hope that the leaders meeting in Paris will come to some meaningful accord.
The last time leaders attempted (and failed) to come to a major agreement was in Copenhagen, six years ago. But this time more than 165 countries have submitted pledges to reduce greenhouse-gas emissions, reports Jeff Tollefson for Nature. "We are in for some tense negotiations, but I think we'll come out of the other end with an agreement," the director of the International Center for Climate Change and Development, Saleemul Huq, tells Nature. 
Even so, if an agreement is reached, the real work has only just begun.